Volkswagen Opens Quick Start Modular 3S Dealership In Raipur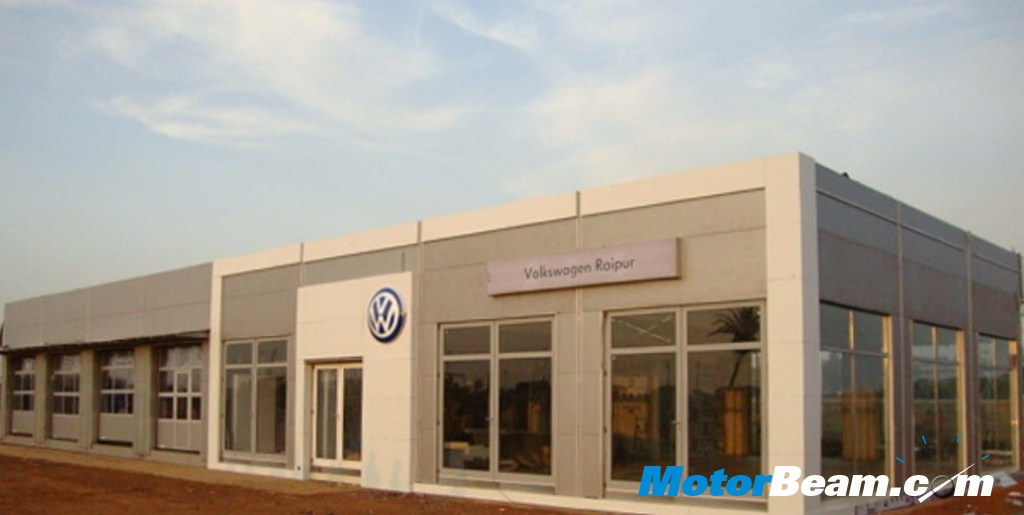 Volkswagen India has inaugurated India's first 'Quick Start Modular 3S Dealership' in Raipur, Chhattisgarh. Volkswagen Raipur will be the company's first 3S facility in the state of Chhattisgarh. This unique concept is a mobile deployment, including dismounting and relocation, enabling the showroom to create fast sales and service facility. The entire facility takes 3 weeks for foundation and 3 weeks for assembly at the location. The launch of this unique showroom comes at a time when Volkswagen is ready to start sales of the new Polo from March this year.
The 8 module dealership features 3 cars on showroom display, parts storage facility, 4 workshop bays, service and sales office, customer and driver lounge , social room for employees and lavatories. The container showroom of Volkswagen Raipur will offer premium buying experience to its customers, at par with the Volkswagen's global standards of sales and services. The showroom is also equipped with state-of-the-art service facility well-equipped with tools and equipment capable of servicing 10 cars per day.