Volvo Develops Cloud Based Hazard Alert System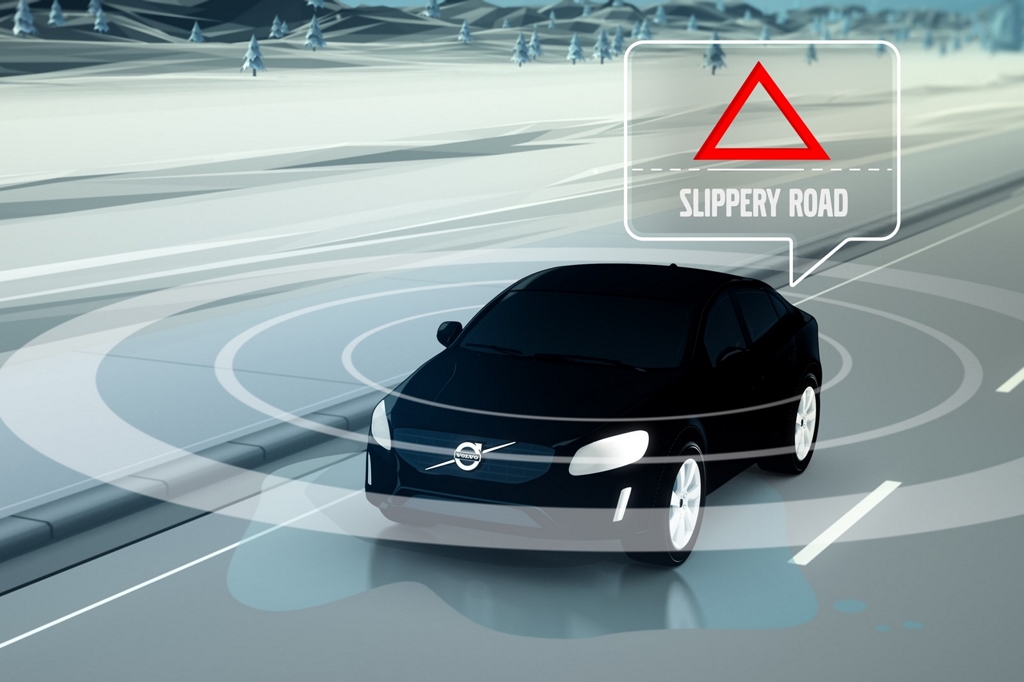 Volvo has developed a new cloud based hazard alert system technology named as Intelligent Transport System (ITS) which will be used in the offerings of the automaker in the future. The Swedish automaker has joined hands with the Swedish transport administration and the Norwegian public road administration for developing this revolutionary technology. The auto manufacturer will be commencing a pilot program having an objective to record the information regarding road friction received from various vehicles while the recorded data will be stored in a cloud based system.
This revolutionary technology will continuously monitor the recorded information regarding grip levels of the vehicles and will also identify slippery or hazardous sites based on the data received from the vehicles equipped with this technology. The road conditions will also be monitored and the data can be retrieved by any one who has access to the cloud database. Volvo hopes that the introduction of this next generation technology will considerably reduce the number of accidents due to bad roads. This technology is a boon in winter and during snowfall to get track of the road conditions from your existing location.
Currently, Volvo has equipped this technology in 50 test cars and has synchronized them with the cloud database. The Swedish auto manufacturer hopes that the number of vehicles equipped with this technology will see a steep rise in the future. This technology works on the principle of a cloud based database where if one car detects a patch of ice, the information will be directed to all the users who will subsequently pass through the same area. The information will also be sent to the concerned departments which would help them to address such issues within a short time span. This system could further help improve road safety for all road users.