Volvo India To Launch V40 Cross Country In 2013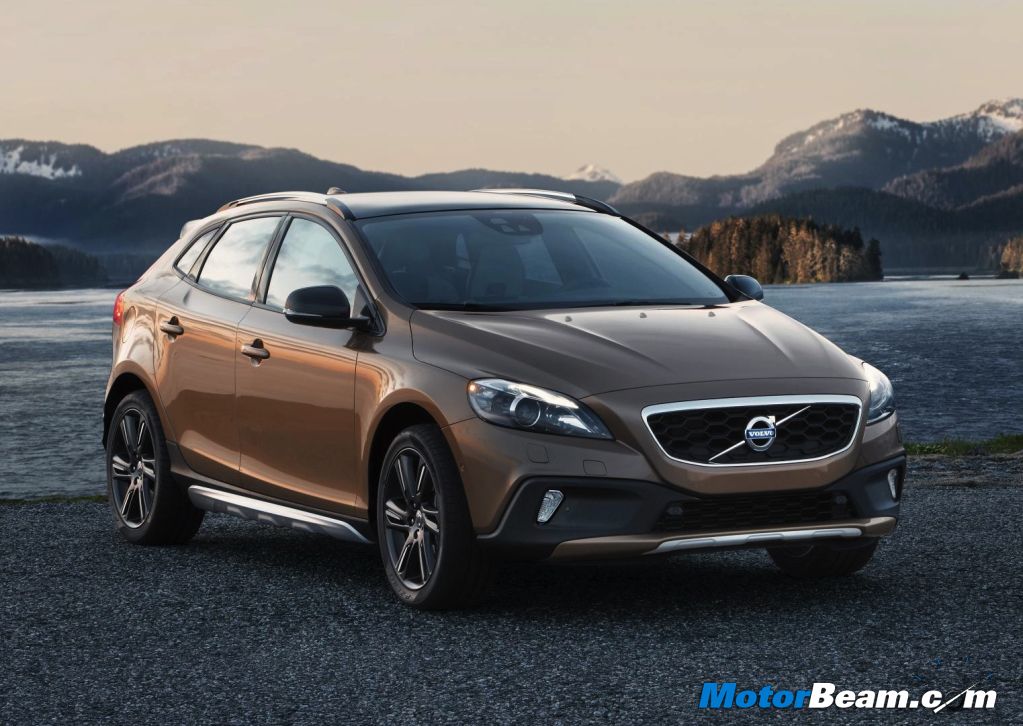 Volvo has unveiled the V40 Cross Country at the 2012 Paris Motor Show. The V40 Cross Country is a crossover version of the existing V40 hatchback, the design emphasizes on a sporty look and ensures ruggedness for off-roading. The Swedish automaker aims to capture the market of European competitors such as the BMW X1, Audi Q3 and newly launched Mercedes-Benz B-Class. The company plans to bring the Volvo V40 Cross Country to India by March 2013, pricing it below Rs. 30 lakhs.
For adding off-road capabilities to the existing V40 hatchback, the V40 Cross Country's ground clearance has been increased to 173 mm which is 40 mm more than the hatchback. As far as the looks of Volvo V40 Cross Country is concerned, it has got a refreshed look with some cosmetic changes in the form of new dark bumpers at both ends with integrated skid plates, daytime running headlamps, bespoke alloy wheels, roof rails, black door mirrors and a new grille design. Interiors have also been improved from the previous version with premium leather seats, multiple storage options in the floor, under armrest storage for CD's and connector for USB/iPod or AUX depending on the specified type of audio system.
The Cross Country model of the Volvo V40 will be available in all configurations of T4 and T5 engines as available in the V40 hatchback. The top end model will be powered by a 2.5-litre, 5-cylinder petrol turbocharged engine which produces a power output of 250 BHP and a peak torque of 400 Nm. This model will be available in all-wheel drive form with hill descent control to make it off-road compatible. The 2.5-litre T5 engine will be mated to a 6-speed automatic gearbox and accelerates from 0-100 km/h in 6.1 seconds returning a mileage of 13 km/l.
Volvo will primarily target European and Asian markets and have confirmed that the car would not be launched in US markets. The V40 Cross Country will be available for sale at European dealerships by this year end. In India, Volvo will bring completely build units (CBU) of the compact crossover, offering it with a 2.0-litre D3 diesel engine which produces 150 BHP of power and 350 Nm of torque. A more powerful D4 diesel engine could be offered as well, which produces 177 BHP and 400 Nm. This engine enables the Cross Country to do 0 – 100 km/h in 8.3 seconds. Both the D3 and D4 engines are mated to a 6-speed automatic gearbox.