Voxan Wattman Electric Motorcycle Revealed, Ready For The Challenge?
Voxan unveiled the Wattman which is an electric cruiser motorcycle.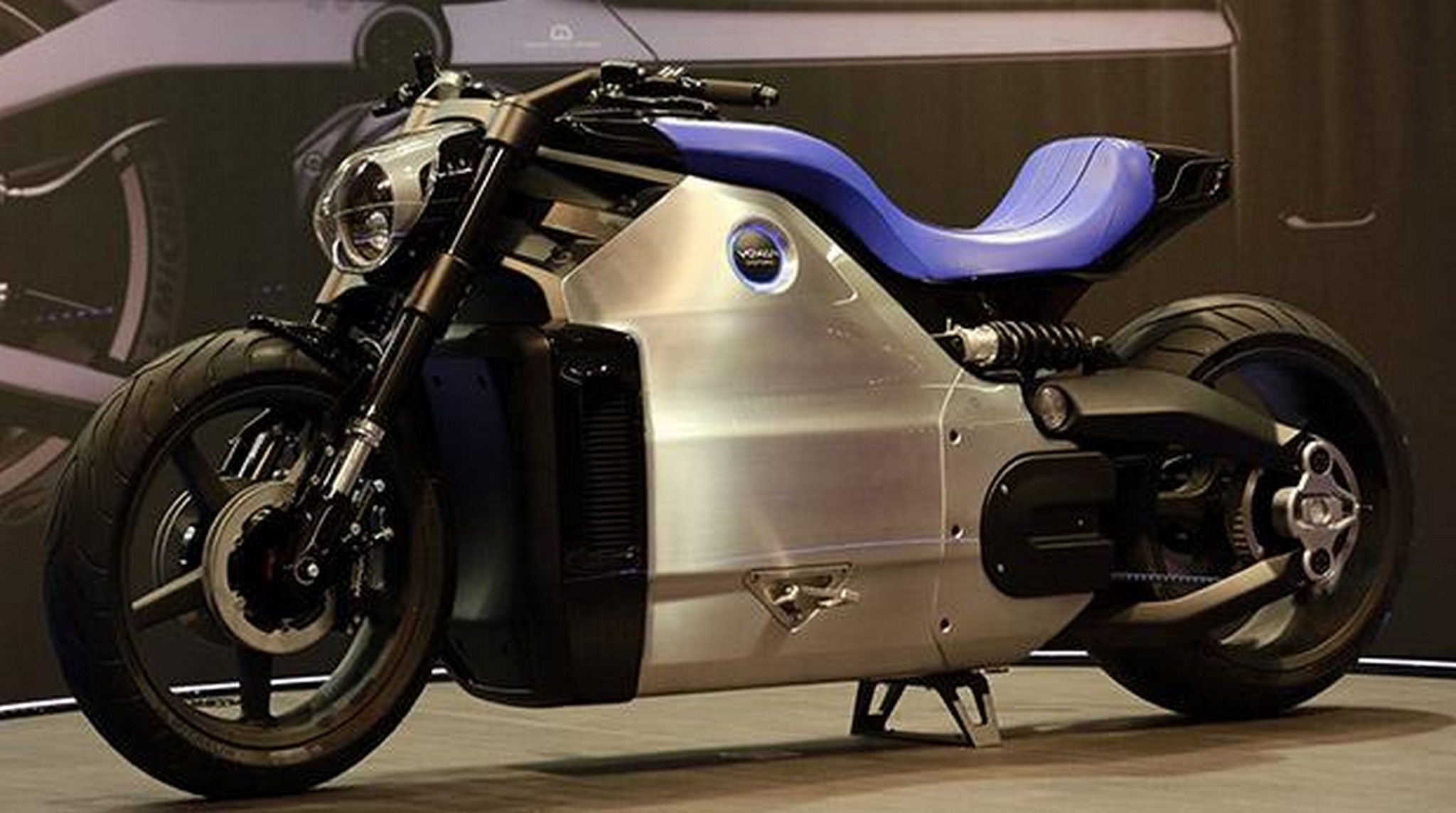 The Voxan Wattman was first unveiled as a concept bike in 2013. Fast forward 7 years and Voxan has revealed the Wattman in full flesh. Back in 2013, Voxan said that the Wattman would be the world's fastest electric cruiser motorcycle.
But 7 years is a lengthy period. With giants like Suzuki, Kawasaki, Harley-Davidson, etc. stepping up to the electric challenge with millions in their bank accounts, small manufacturers like Voxan have an additional challenge.
The Voxan Wattman looks like any other cruiser motorcycle. It looks heavy and hard to maneuver. But it boasts of some never-seen-before features and standout elements which may help it cope with the challenges.
One such element is its exoskeleton chassis, which has the outer frame and bodywork elements link to form the backbone of the machine. This feature seems to come from the parent company – Venturi which makes sports cars.
Voxan also unveiled the performance figures and they are nothing short of impressive. The power output of the power cruiser is a staggering 203 PS and 200 Nm of torque. Voxan further claims the bike to reach a ton in under 4 seconds and a top speed of 160 km/hr.
To deliver the massive torque to the ground efficiently, the motorcycle gets a wide 240 MM section rear tire. For further straight-line stability, Voxan has given the motorcycle a mammoth 1705 MM wheelbase.
The electric motor features liquid cooling and permanent magnets whereas the battery is a 12.8 kWh. According to the company, the battery has enough juice to last around 180 km and can attain an 80% charge in merely 30 mins.
The Voxan Wattman rivals the Harley-Davidson LiveWire, Triumph Rocket, Ducati Diavel, etc. Now we know comparing it with motorcycles like the Triumph Rocket might seem unfair, but in our defence, electric motorcycles are the future and they will have to beat the present to accomplish that.
Voxan Wattman
Voxan unveiled the production-ready variant of their Wattman concept
The bike boasts of 203 PS and 200 Nm of torque
It accelerates to the ton in under 4 seconds and the top speed is 160 km/hr
The battery is 12.8 kWh, which gives a range of 180 kms and can charge up to 80% in 30 mins