VW Polo GTI Showcased At 2016 Auto Expo, Launch In September [Live]
Volkswagen has showcased the Polo GTI at the ongoing Auto Expo. The hot hatch will be launched in India in September 2016.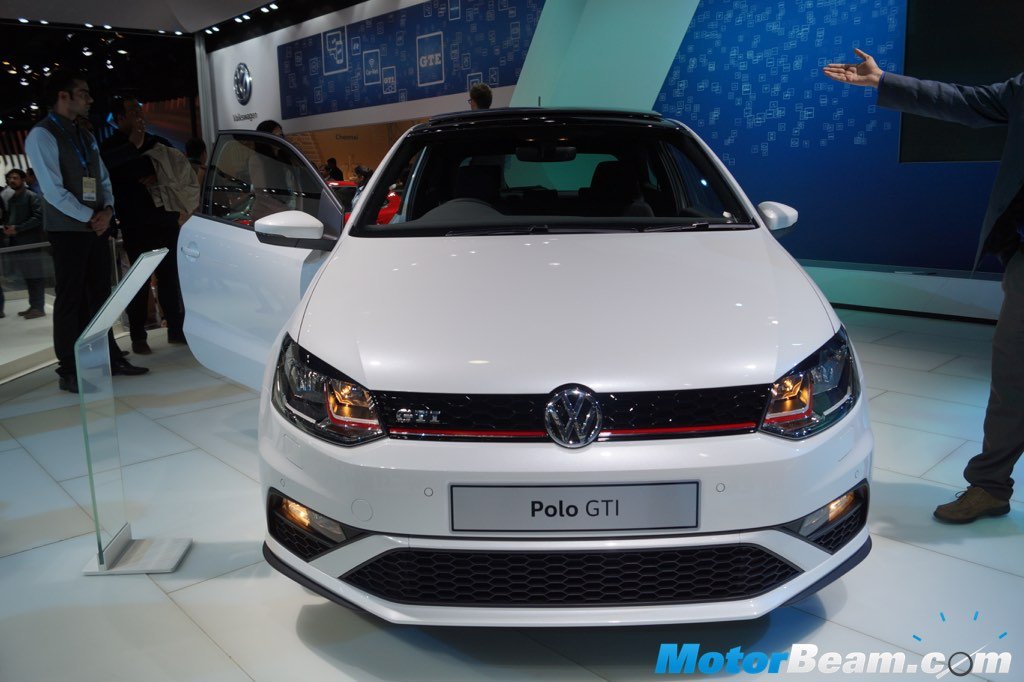 We, the Indian enthusiasts have been craving for a proper hot hatch which is somewhat affordable. The only hot hatches that the market currently has on offer are prices above Rs. 30 lakhs making them out of reach for most. Come September and this will change. Volkswagen will launch the Polo GTI then and with an expected price tag of around Rs. 20 lakhs, it will offer more performance and thrill per rupee spent than other cars in the same price range.
Volkswagen has displayed the hottest Polo at the ongoing Auto Expo to gauge the response from customers. It has disclosed that the car will be imported to India via the CBU route since volumes will be very low and it will be offered only with a 7-speed DSG gearbox which has dampened the spirit of a few potential customers. A stick shift combined with a potent engine and chassis makes for an excellent combination when one wants to have some fun.
The Polo GTI will be available only in a 3-door configuration to differentiate it from the pedestrian Polo's plying on the roads. It gets other visual differences too along with mechanical upgrades like bigger wheels, bigger brakes and stiffer suspension. The star of the package, the 1.8-litre TSI engine produces 192 PS of power which is enough to propel the car from standstill to 100 km/hr in just 6.7 seconds. How well will the market receive it will depend on how well the company prices it which will be known around September.
Volkswagen Polo GTI
– It will be brought down via the CBU route
– Will have an expected price tag of Rs. 20 lakhs
– 1.8-litre TSI engine churns out 192 PS of power