What Went Wrong With The Tata Nano?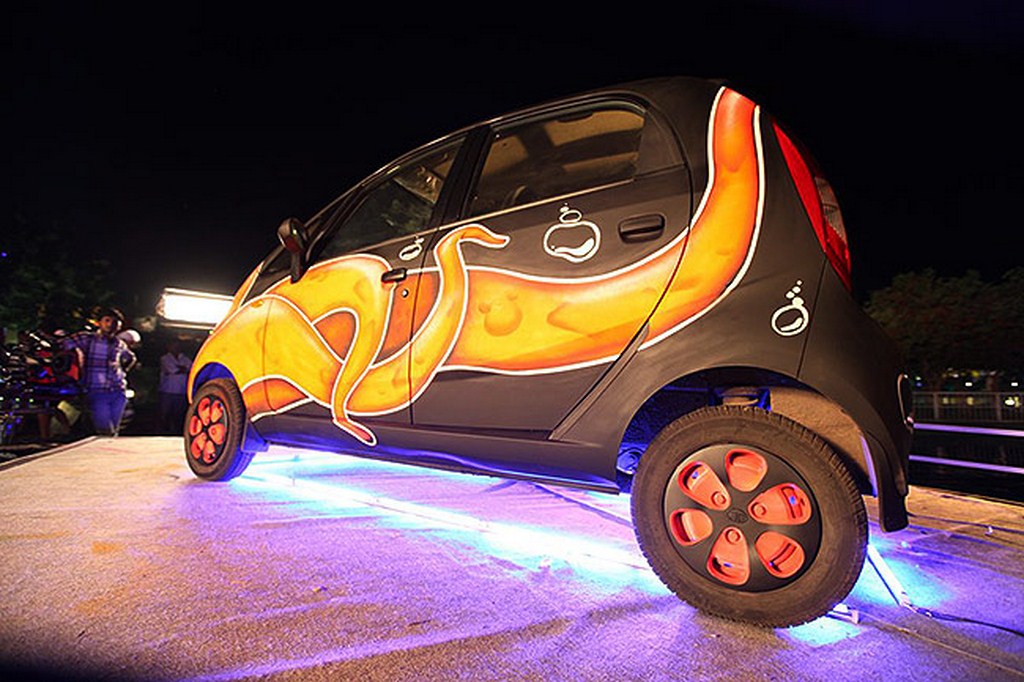 Small cars always account for higher sales and volumes since their lower pricing leads to high demand. Not always though, case in point being the Tata Nano, which inspite of being the cheapest car available in the market today, fails to sell as much as cars five times the price. The Tata Nano is the only car in its segment and its pricing is such, there is no alternative even close. Still the sales of the Nano have been on a downward slide with 5491, 4004 and 3503 units being sold in September, October and November 2012 respectively.
So what went wrong with the Tata Nano? Well quite a few things. Although the product is fantastic, many incidents have made people believe otherwise. It all started with the positioning of the vehicle which was dubbed as the 'world's cheapest car'. Now who wants to own a product which is associated with words such as cheap? Not many. The Singur controversy lead to a massive delay and by the time the Nano hit the roads, the initial hype had subsided.
When Tata Motors launched the Nano, they already had a good amount of bookings, 3.2 lakh to be precise. Due to inadequate capacity, the company kept the initial order to 1 lakh units and chose the buyers through a lucky draw system. Once the company delivered 1 lakh Nanos, it re-opened bookings, hoping that many of the canceled bookings would return to purchase the car. Unfortunately for Tata Motors that never happened and the company wasn't ready with a marketing campaign either.
So why did so many people who initially booked the Nano turn it down later? There are two good reasons, one being the massive delay in deliveries and second being the series of fire incidents, which created a perception in the minds of prospective buyers of the Nano being an unsafe vehicle. Tata Motors on its part could have been quicker to respond to the fire issues and should have cleared the air by immediately announcing a recall and reinstating confidence in the product.
Tata Motors has realized its faults and are now investing in marketing activities time and again. The company is also developing an upgraded version of the Nano along with various variants including CNG and diesel versions for a launch next year. The Nano's primary market include rural and semi-rural areas, where the company did not put up a dealership network. Now the focus is to set up Nano exclusive dealerships in such places, where the Nano can be marketed to the target audience. The company is also looking at export markets to exploit the installed production capacity at its Sanand facility.