Yamaha BW'S 'Go-Anywhere Scooter' Revealed
The scooter is powered by a 125cc single cylinder engine and has 12-inch rims.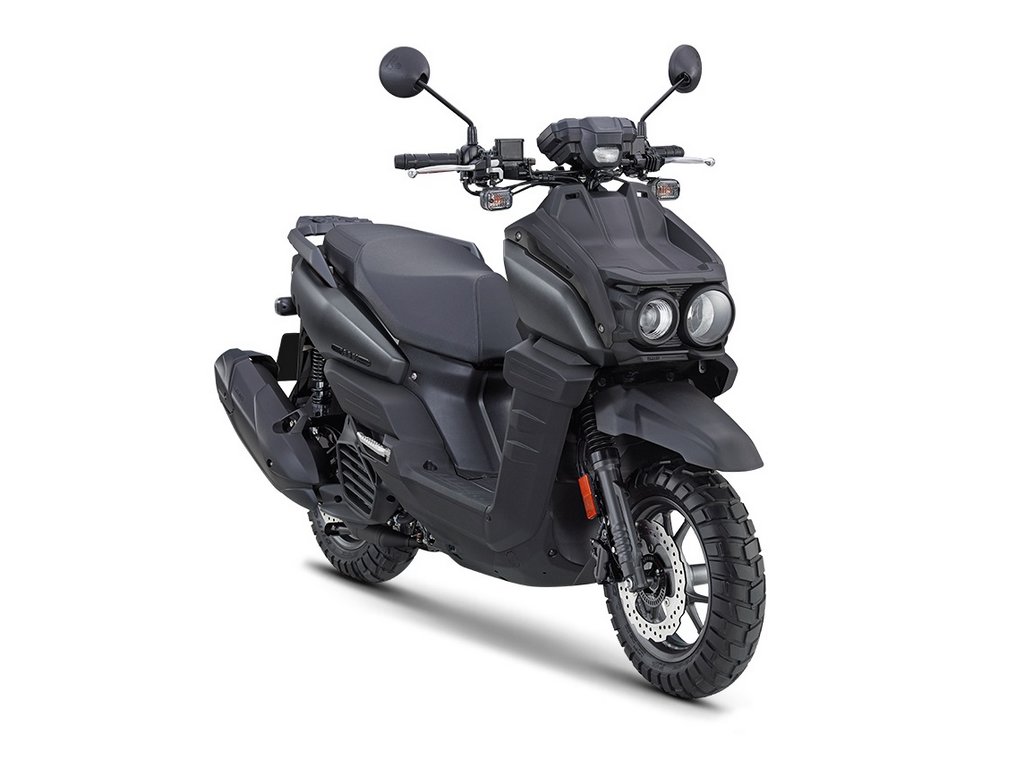 Yamaha BW'S has made its debut in Taiwan as a rugged scooter with go-anywhere looks.
In Yamaha speak, BW means "Big Wheels" and back in the 1980s the BW200 was launched overseas with 12-inch rims. This was done with the intention of giving the scooter another purpose – that of an off-roader.
Now, the name has continued to live on ever since, in various forms that is, and as recent as from 2016, a Yamaha BW Naked was available in Russia. Also, the Yamaha Zuma sold in the USA is a successor to the BW line.
A teaser video of the new Yamaha BW'S scooter that has just gone on sale in Taiwan has also been released by Yamaha.
The scooter has a very simplistic design, with dual front headlights, a digital cluster, telescopic forks, and a similarly flat and utilitarian design to the sides and the back.
There is also quite a large muffler, two shocks at the back, disc brakes front and rear, and there is a USB port to charge mobile electronic devices as well.
Powered by a 125cc water-cooled single cylinder engine the Yamaha BW'S weighs in at 127 kg and a 6.1-litre fuel tank. The scooter runs on 120/70-12 section front tyre and a 130/70-12 rear tyre.
It is a bummer that Yamaha has not yet released the power figures officially (at the time this article was written), but we expect it to be a peppy scooter with decent shove from the engine.
We do not know if the scooter will ever be launched in other markets, but, if it does come to India, it will be a different alternative to the current crop of 125cc scooters.
Yamaha BW'S
Yamaha has revealed the BW'S off-road scooter in Taiwan
It gets a rugged styling, disc brakes, 2-inch wheels
Is powered by a 125cc water-cooled engine