Yamaha FZ25 vs Pulsar 200 NS – Spec Comparison
The king of performance in the segment, the Bajaj Pulsar 200 NS is here to be threatened by the Yamaha FZ25.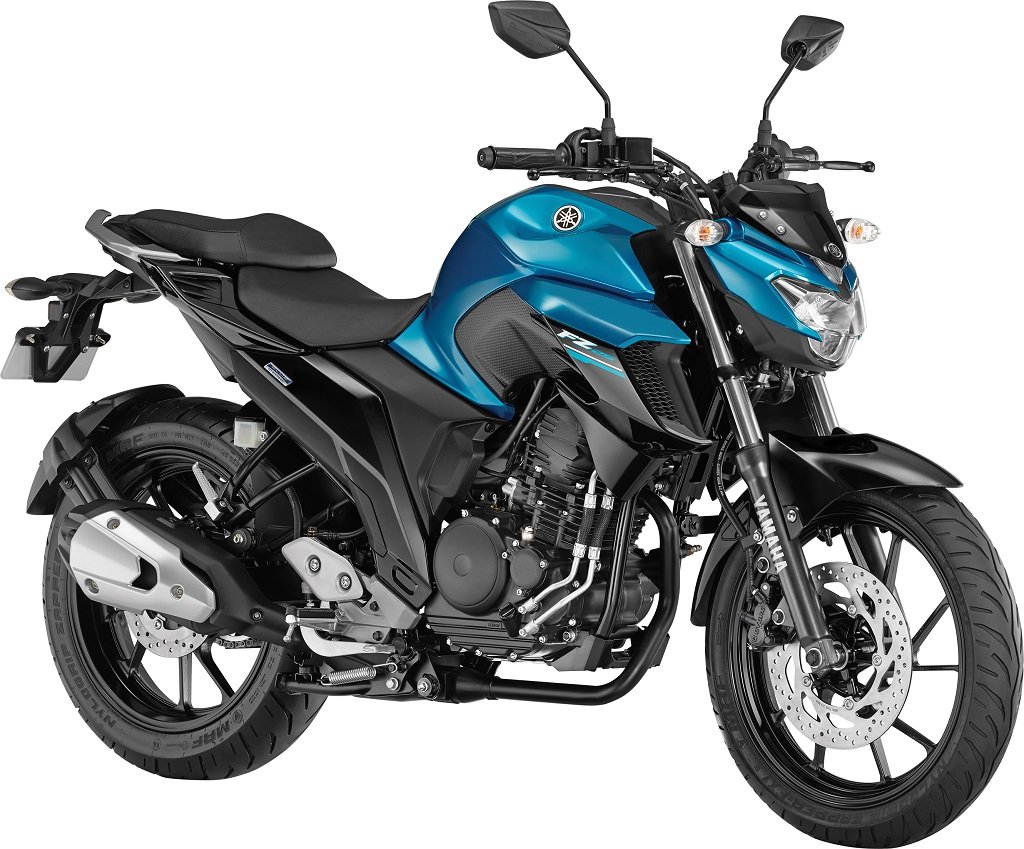 The Yamaha FZ25 made a surprise entry in the Indian market as no one expected the Japanese automaker to launch a quarter-litre bike. Now that it's here, we shall do a quick comparison with the Bajaj Pulsar 200 NS which too makes a comeback after being discontinued in 2015.
On paper, the Pulsar 200 NS appears to be stronger offering more power at a lesser price, much lesser price. The 199.5cc motor produces 23.5 PS of power while the 249cc mill generates 20.9 PS of power, advantage Bajaj! Further, the Pulsar 200 NS is liquid-cooled with a 6-speed gearbox against the air-cooled Yamaha FZ25 which has a 5-speed gearbox. The Pulsar 200 NS' engine has 4-valves against the 2-valve FZ25.
Before we all come to a conclusion, we need to understand that the Yamaha FZ25 hasn't been made to rule the race tracks or the highways. It produces the most torque in the segment, which at 20 Nm is not just the highest, but peaks in at the lowest RPM (6000 RPM) when compared to rivals. This means the Yamaha FZ25 will be difficult to beat in low-end performance and the company does claim it's the best in ride-ability in the segment.
While the Pulsar 200 NS is carburetted, the Yamaha FZ25 is fuel-injected, that and the higher displacement with lower power will result in excellent NVH (lower compression ratio). The refinement on the FZ25 is better than the Pulsar 200 NS, the Yamaha revs smoothly all the way with very less vibes.
No numbers on the FZ25's performance have been revealed but the Pulsar 200 NS will easily be faster while the Yamaha will be more frugal with a bigger tank range thanks to the 2-litre bigger fuel tank. In terms of ride and handling, we expect the FZ25 to be better, as Yamaha always gets the best balance of both worlds. The FZ25 runs on wider rubber than the Pulsar 200 NS but should have been offered with ABS, at least as an option.
Both motorcycles have the same amount of data being displayed by the console, the FZ25's being all digital with a fuel consumption indicator while the Pulsar 200 NS has an analogue-digital unit. The LED headlight on the quarter-litre Yamaha will offer better illumination at night.
Essentially the 5-year old Pulsar 200 NS appears stronger than the Yamaha FZ25 on paper in terms of outright performance and price. Meanwhile, the Yamaha FZ25 although late to the party, is high on comfort, refinement, practicality and quality. Take your pick.
Yamaha FZ25 vs Pulsar 200 NS
– The Pulsar produces more power at a lesser price
– Pulsar is liquid-cooled compared to the air-cooled FZ25
– The FZ25 has the best torque in its segment