Yamaha Patents R3, YZF-R3 For Upcoming Motorcycle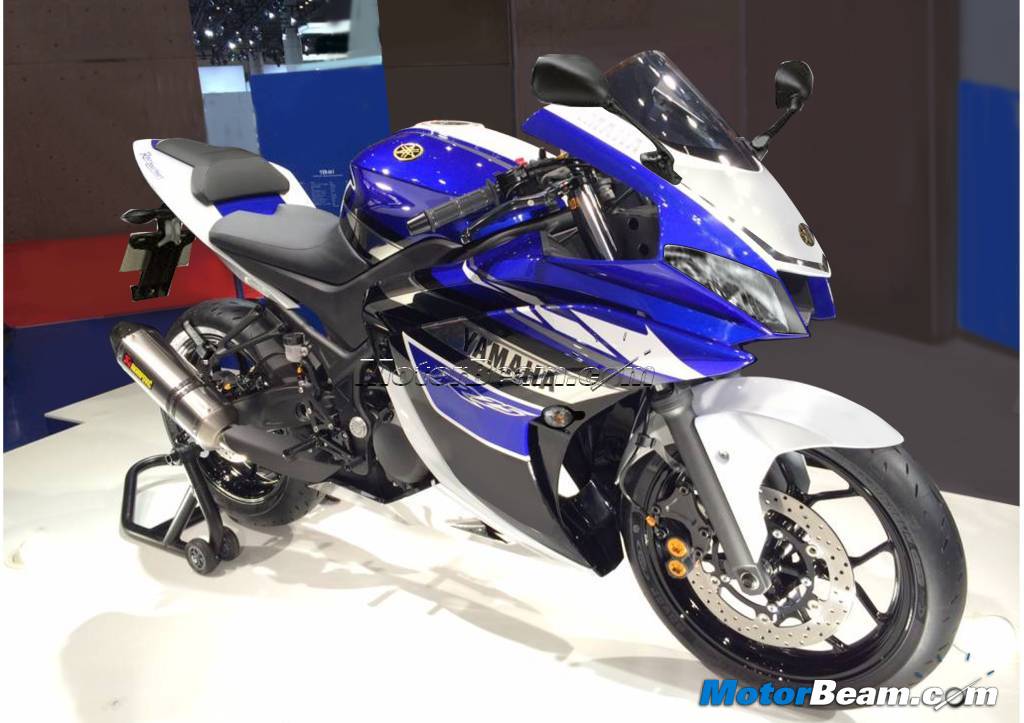 We all know Yamaha for being the favourite brand for bike enthusiasts but the company has disappointed its fans by not launching any performance bikes in the Indian market lately. Yamaha has been the pioneer in India when it comes to performance motorcycles with the launch of the R15 in 2008. Post that, the company hasn't done anything for its brand loyalists which has given it's rivals an edge. Companies like Honda and KTM are riding high on the momentum they have garnered with their 200-400cc offerings.
Just recently Yamaha unveiled the R25 Concept which takes inspiration from the M1 race bike. The company has now patented R3 and YZF-R3 names which are likely to go into production in 2015. Many are speculating the R3 would be a three-cylinder bike as the company has increased its focus of launching triple-cylinder machines with the recently launched MT-09. However it seems unlikely the R3 would be a three-cylinder machine as the name suggests it's a 300cc bike.
The world over 300cc bikes are becoming a hot topic. Both Honda and Kawasaki have launched the CBR300R and Ninja 300 respectively and there is no reason why Yamaha wouldn't want a piece of the pie in this segment. The R25 could fulfil the requirements in license restricted countries while the R3 could do duty in other countries like India. The bike is very likely to sport a parallel-twin powerplant, outputting around 40 HP.
What is most crucial is the price. If the Yamaha R3 makes it to India under Rs. 3 lakhs in price, it could do decent volumes. For such a price tag, Yamaha will have to aggressively localise parts, something which KTM has managed to do very well with the help of Bajaj Auto. The segment is going to heat up further when TVS-BMW alliance start launching products next year.