Yamaha R15 V3 Accessories & Racing Kit Price Announced
Yamaha R15 V3 accessories & Racing Kit prices revealed, Racing Kit includes Metzeler tyre and Daytona exhaust.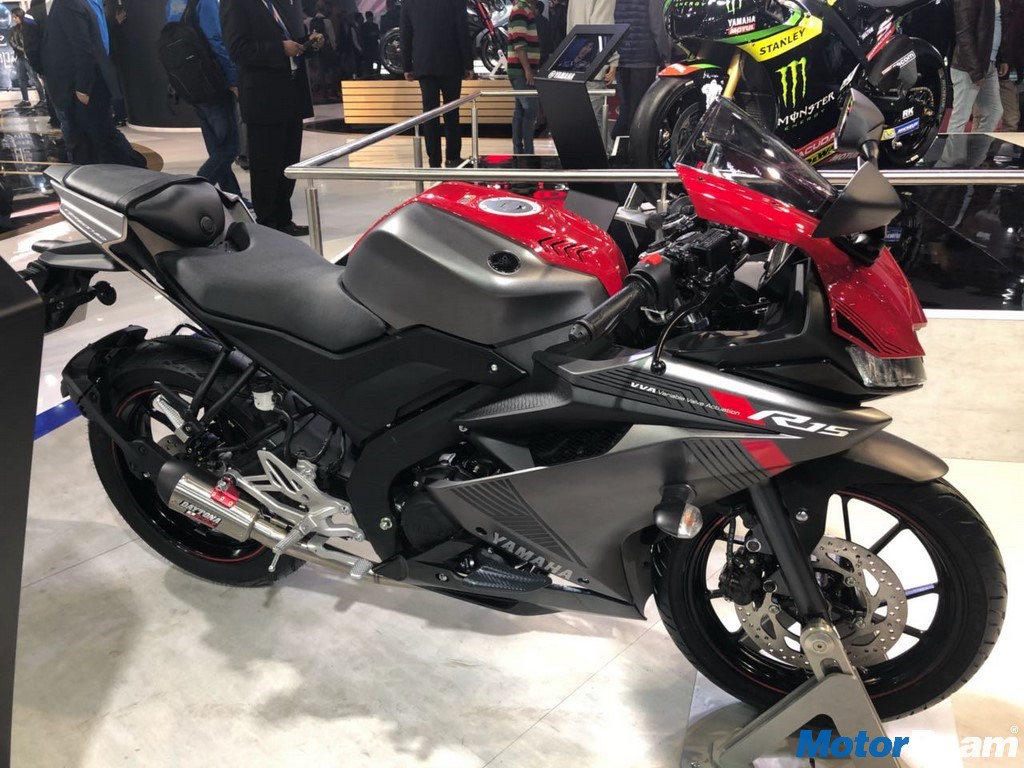 The Yamaha R15 V3 had been launched at the 2018 Auto Expo priced at Rs. 1.25 lakhs (ex-showroom, Delhi). Also on display at the Yamaha Auto Expo pavilion was another R15 V3 with optional accessories and a Racing Kit. A month later, the Japanese automaker has announced the prices for the optional accessories and the Racing Kit.
Accessories include a seat cover priced at Rs. 430/-, tank pad priced at Rs. 225/- and a skid plate to protect the exhaust priced at Rs. 500/-. Other accessories include frame sliders that cost Rs. 2450/- and also a USB connector (to charge a smartphone) whose price hasn't been shared yet. The Racing Kit includes a Metzeler tyre (only for the rear) and a Daytona muffler.
The Metzeler tyre is priced at Rs. 9998/- which is a slightly higher asking price and could be sourced from a local tyre dealer for a lesser price. The Daytona exhaust is priced at Rs. 16,700/- and Yamaha says both the Metzeler tyre and Daytona exhaust are only for track use. The increment in performance due to the Daytona exhaust hasn't been specified by the company but the weight of the motorcycle is sure to be lower than the standard R15 V3 as the Daytona exhaust is lighter than the standard exhaust.
Yamaha R15 V3 Accessories
– Accessories and Racing Kit price announced for R15 V3
– Racing Kit costs Rs. 26,698/- (includes Daytona exhaust and Metzeler tyre)
– The company claims the Racing Kit is only for track use