10000th BMW Rolls Out From Chennai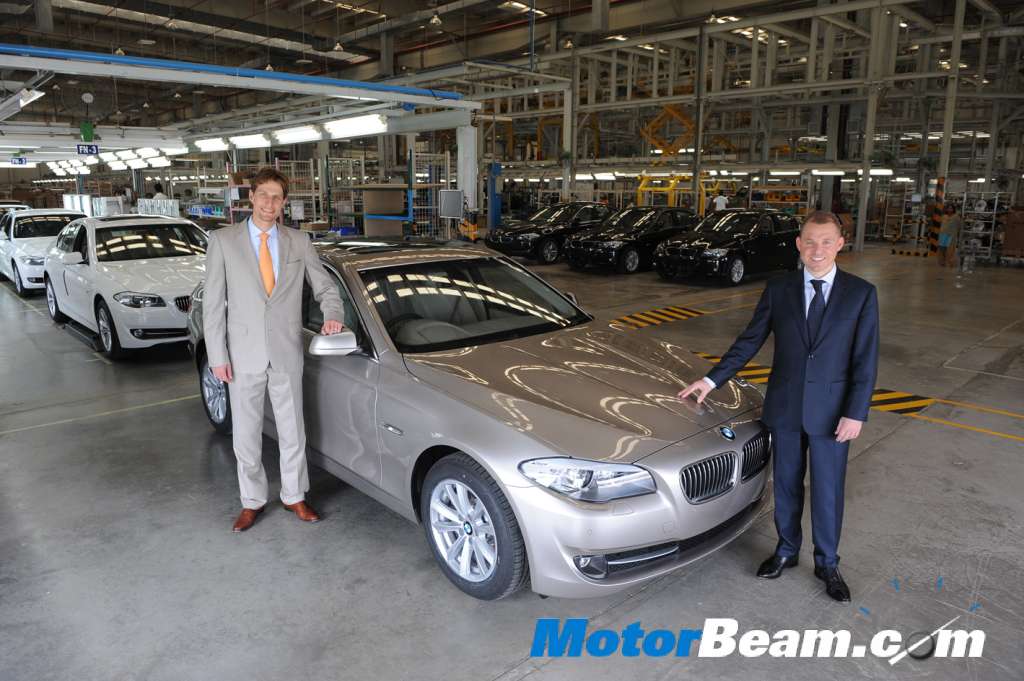 The BMW Plant at Chennai has rolled out the 10000th car made in India. The milestone comes in less than four years from the date BMW officially opened its production plant in Chennai. The BMW Plant Chennai produces the BMW 3 Series and BMW 5 Series sedans in petrol and diesel variants. By end of 2010, BMW Plant Chennai will also start producing the BMW X1. The BMW Plant Chennai has the capacity to produce 5400 units per year on a single shift basis. BMW India will employ around 400 people by end of 2010. Till September 2010, BMW Group has invested 1.1 billion Indian Rupees. BMW Group's investment in India will be increased to 1.8 billion Indian Rupees by the end of 2012.
"Having taken the lead in the premium segment for the first time last year, we aim to maintain our leading position in the Indian market by now embarking on the second wave of our India strategy. We are confident that we will be able to increase sales substantially over the coming years with exciting new products, now produced in India and the ongoing expansion of our dealer network to reach out to more of our potential buyers," Dr. Andreas Schaaf, President, BMW India said.