Top-selling 150cc Bikes In May 2022
| Rank | OEM | Model | May '22 Sales | May '21 Sales | YoY Growth |
| --- | --- | --- | --- | --- | --- |
| 1 | TVS | Apache series | 27,044 | 19,885 | 36% |
| 2 | Yamaha | FZ series | 15,068 | 3008 | 401% |
| 3 | Yamaha | MT-15 V2 | 7584 | 1344 | 464% |
| 4 | Yamaha | R15 series | 7120 | 2132 | 234% |
| 5 | Bajaj | Pulsar 150 & NS160 | 6632 | 8638 | -23% |
| 6 | Hero | Xtreme 160R | 4256 | 187 | 2176% |
| 7 | Honda | Unicorn (160) | 3133 | – | – |
| 8 | Honda | Hornet 2.0 & CB200X | 2214 | 9 | 24500% |
| 9 | Honda | XBlade | 1519 | 3 | 50533% |
| 10 | Suzuki | Gixxer and SF 155 | 987 | 12 | 8125% |
TVS Apache RTR series regain their first place in May, 2022, 150cc bike sales, Honda XBlade records phenomenal growth
In May, 2022, 150cc bike sales had some exciting action with some losing ground and some gaining excellent sales after a long hiatus. The hottest update is that the TVS Apache RTR series, after putting up a dismissal performance in April, are back to the top spot.
The Apaches have sold a good 27k units but their YoY growth seems to be just about average at 36 percent. This is at a time when many of the competitors have recorded phenomenal growth when compared to last year.
At number 2, the Yamaha FZ series continue to hold tight their market share. Selling more than 15k units, they had not just improved their YoY performance but MoM too. The recently-launched Yamaha MT-15 V2 distantly followed the FZ series with over 7500-unit sales.
Yamaha's R15 series trailed the MT selling more than 7k units. Both the performance 150s are consistently recording almost the segment-beating sales despite commanding very high prices. For example, R15 M's on-road price is upwards of Rs. 2.2 lakhs in New Delhi.
At number 5, Bajaj Pulsar 150 and N160 together sold 6632 units which is nothing close to their heyday sales. The Pulsars have become the only ones in the list to face de-growth. Hope the latest N160 finds more buyers.
Hero Xtreme 160R took the next spot. It consistently holds on to its market share like the FZ series. The only thing bogging it down is its rather unimpressive top-end performance. If Hero works on that aspect, the Xtreme has the potential to challenge even the Apaches.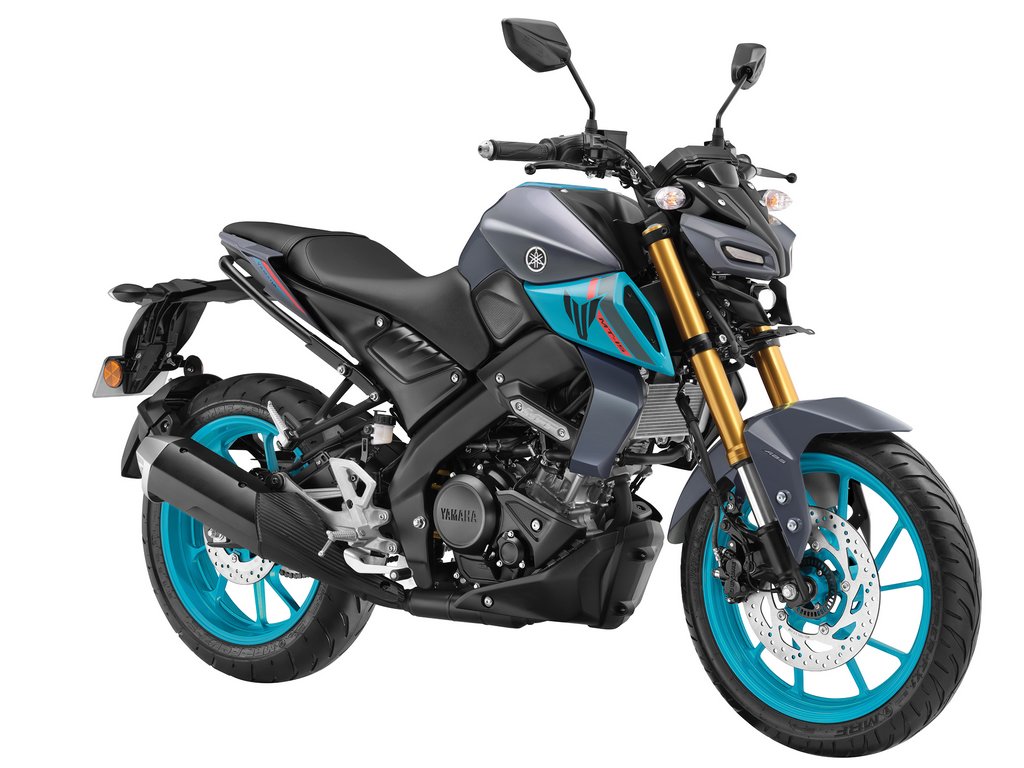 At number 7, Honda Unicorn 160, again, failed to hold on to its position. Honda is, still, not able to convince the fans of the old 150 cc engine that the new mill is much better than that except for the tall gearing.
The eighth place was taken together by the Honda Hornet 2.0 and CB200X. Through they had greatly improved upon their previous numbers, they, still, have a long way to go to achieve consistency. Surprisingly, Honda's XBlade too had posted impressive sales growth.
The last place was taken by the Suzuki Gixxer 155 twins. Curtailed performance and high price have nearly ended the innings of these good machines. They are continuously downward on the graph.