2011 Indian F1 GP Track Details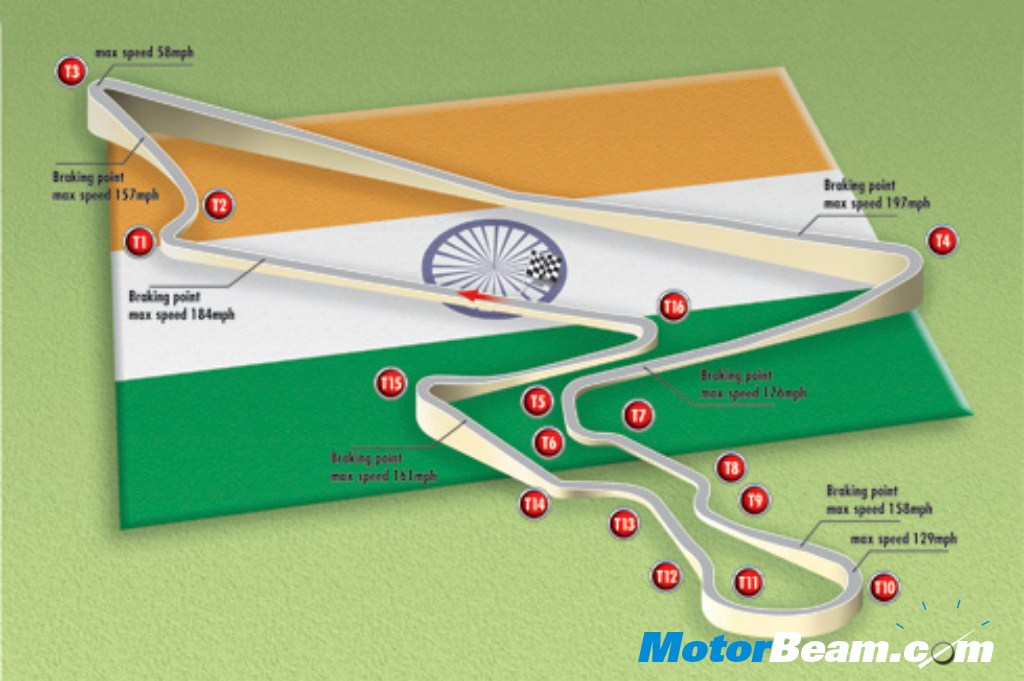 Details of the much awaited Indian Grand Prix Circuit have been revealed. The circuit is designed by Hermann Tilke and is currently under construction about 32km outside of New Delhi. The first race is scheduled for 2011 and will consist of an undulating 5.1km course with 16 corners – largely medium-speed corners – where the F1 cars should lap at an average speed of about 210kph. Slight modifications are done to the track design, such as the Turn 3 which has been widened from its original layout which helps cars run side by side. The cars will then get opportunity to accelerate upto 320kph on the back straight before again rising to Turn 4 which is a likely spot for overtaking.
A lot of analysis has been done by the teams via their simulators, following their advice; race organisers have taken a decision to modify Turn 7 in order to maximise overtaking opportunities into the banked Turn 10. A grand stand with 13,000 seating capacity overlooks both Turn 10 and Turn 11 which are similarly banked, making this part of the track especially exciting for the fans. The impressive waved roof main grand stand will hold around 30,000 fans bringing in the total estimated capacity at 120,000 spectators. The organisers wont have much problem in selling each and every seat at the event due to the presence of home favourite Karon Chandhok.
Source – ACI