BMW 5-Series F10 Pics From Launch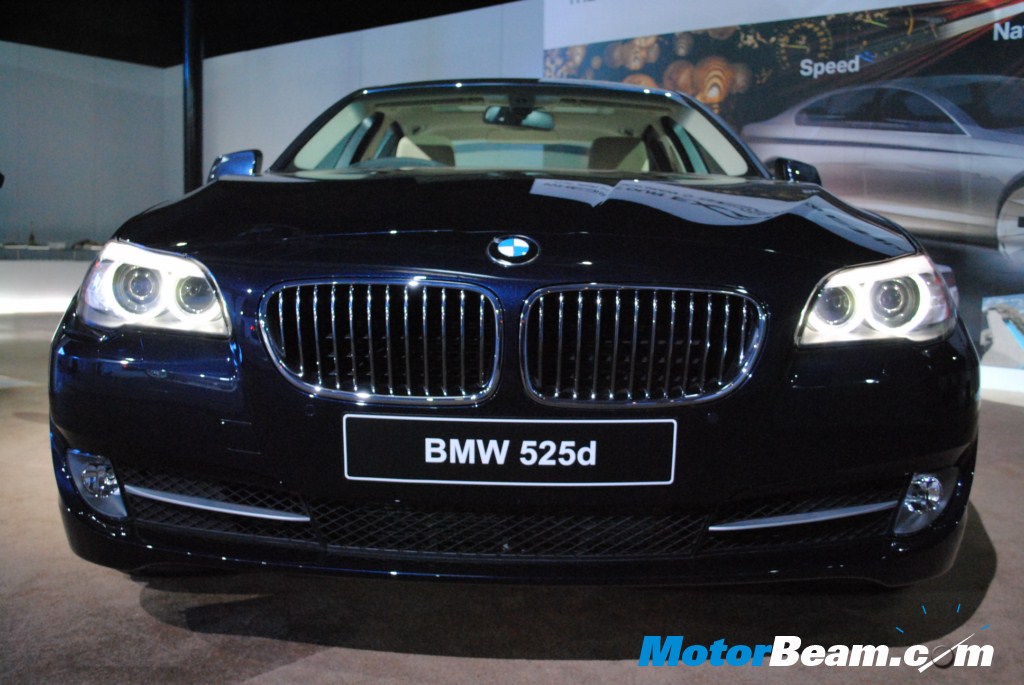 BMW India launched the new 5-Series (F10) at the BMW Pavilion at the Grand Hyatt hotel in Mumbai. The BMW Pavilion is like a mini Auto Show. The complete BMW line up was present outside. Inside other than a few new 5-Series cars, there was the 7-Series sedan (the new 5-Series takes alot of cues from its elder sibling) and the BMW Z4 roadster. BMW India pre-poned the launch of the new 5 due to increasing competition from Mercedes with its new E-Class. The new 5-Series has been very competitively priced and there is no doubt BMW wants to be the segment leader.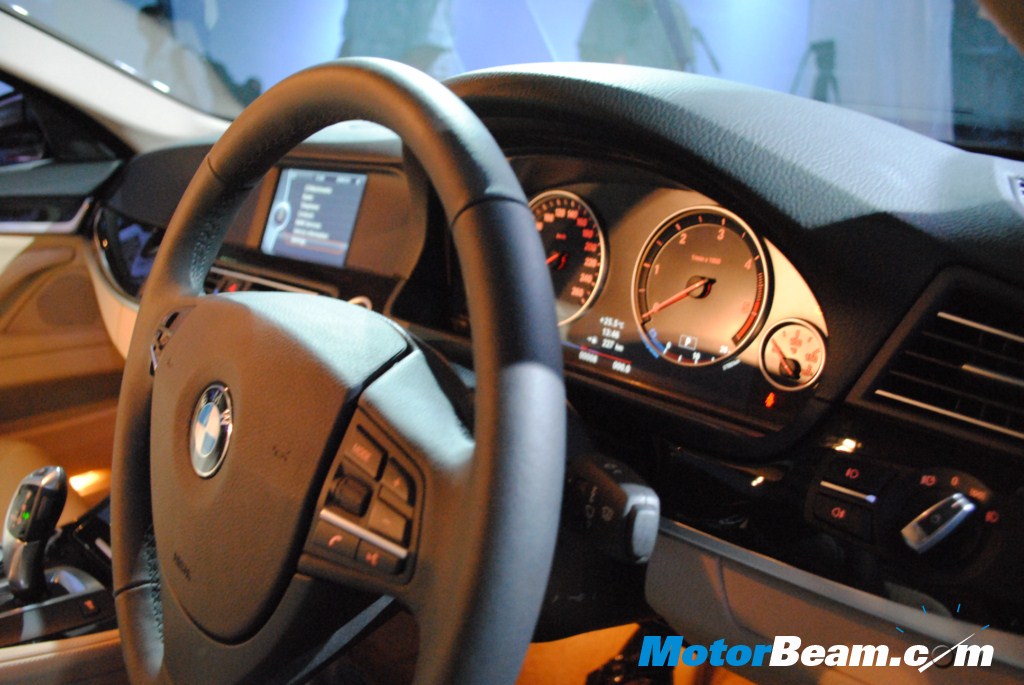 A few note worthy points from the launch of the 2010 5-Series: –
The new 5-Series sports an 8-speed automatic transmission.
The new 5-Series is longer and wider.
The new 5-Series is almost a 7-Series. If you are a lay man you can hardly differentiate between the two. More so if you look at both the cars from the inside.
The BMW 535i (top of the line petrol) is being imported and bought down as a CBU.
The other three variants are being locally manufactured at the Chennai plant.
The 525d is capable of a top speed of 236kmph.
BMW claims the new 5-Series is an exploration of beauty.
BMW also claims that BMW cars are joy to drive, we don't disagree at all.
No LWB (long wheelbase) version will be launched for the Indian market. BMW launched a LWD 5-Series in China recently.
No armored version of BMW cars to be launched in India. Mercedes has its armoured line and recently launched the S-Guard (read more here).
Peter Kronschnabl's stay at BMW India comes to an end. He will be heading over to BMW Russia from 1st July onwards.
He will be succeeded by Andreas Schaaf as new president of BMW India. Schaaf is presently vice-president of BMW Korea.
Like Mercedes has its BLUEEfFiciency, BMW has its EfficientDynamics. These are both nice terms coined by marketing executives at the German headquarters of the respective manufacturers.
BMW expects to sell 4000 units this year, targeting a double digit growth.
As far as the interior quality and feel is concerned the 5-Series has the E-Class covered.
BMW will launch an all-electric car in 2014.