2012 Audi A4 Spied In Mumbai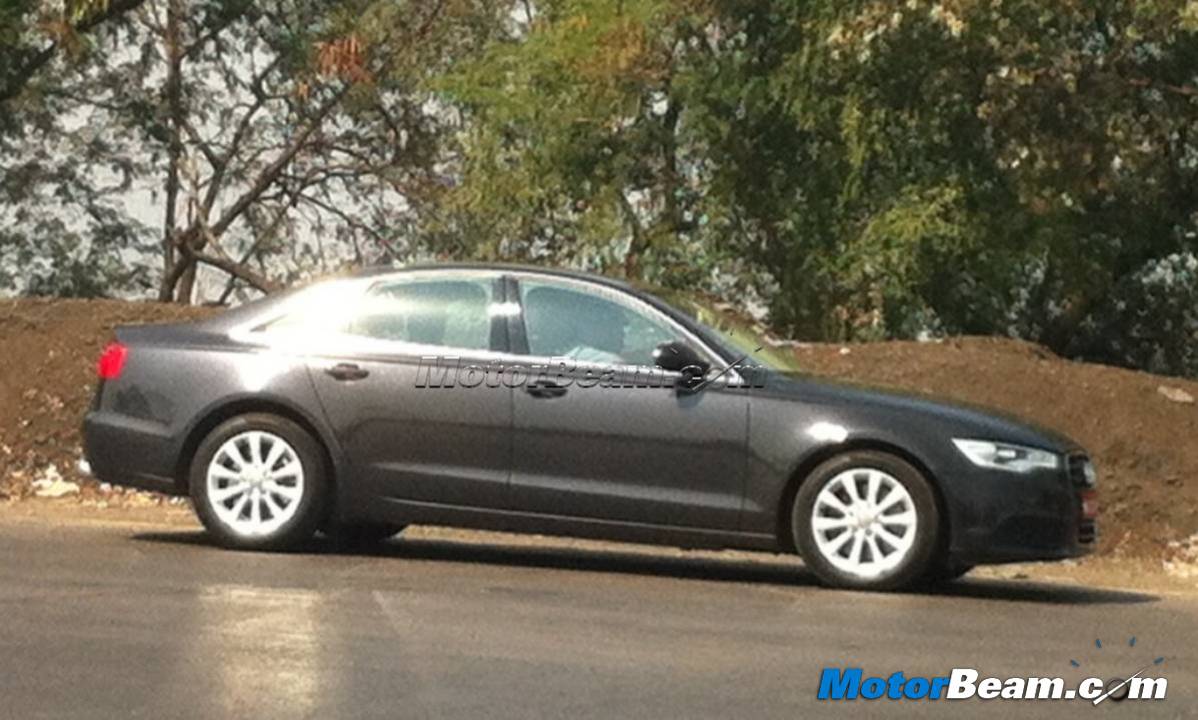 Audi was expected to showcase the new A4 Facelift at the 2012 Auto Expo. However the company chose otherwise and is currently in the final stages of testing of the car. The 2012 Audi A4 was spotted in Mumbai, without any sort of camouflage, sporting red test plates. Mercedes-Benz has already launched the C-Class Facelift in India, while BMW will soon be launching the new 3-Series (F30) which has already reached Indian shores to complete formalities prior to its launch. This makes it the ideal time for Audi to launch the new A4, which has key improvements in various areas, including power and efficiency.
The Audi A4 is now in its eighth-generation and has very little changes as this is a mid-life model change. The most apparent changes include a new steering, chrome inserts, upgraded MMI system, hood, grille, tail lights and exhaust system. The suspension has been revised to make the Audi A4 more smoother over our bumpy roads, while the power steering system has received a slight revision to boost the fuel efficiency of the car, which is up by almost 11%. The engine are unchanged though and the A4 will continue to be powered by the same three engines – 2 diesel and one petrol at the time of launch.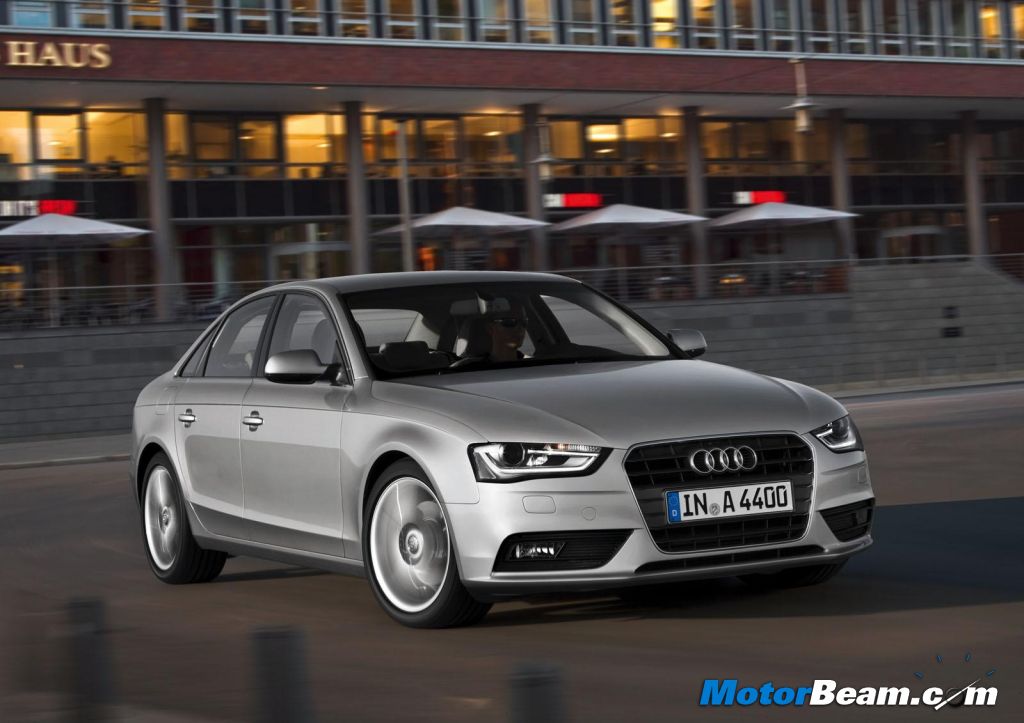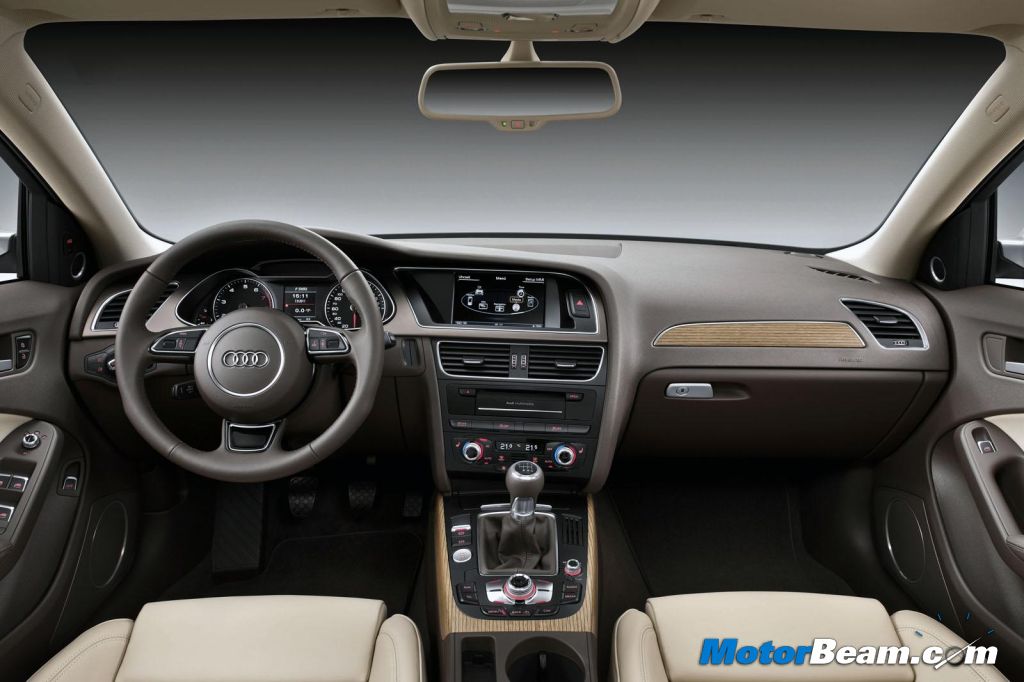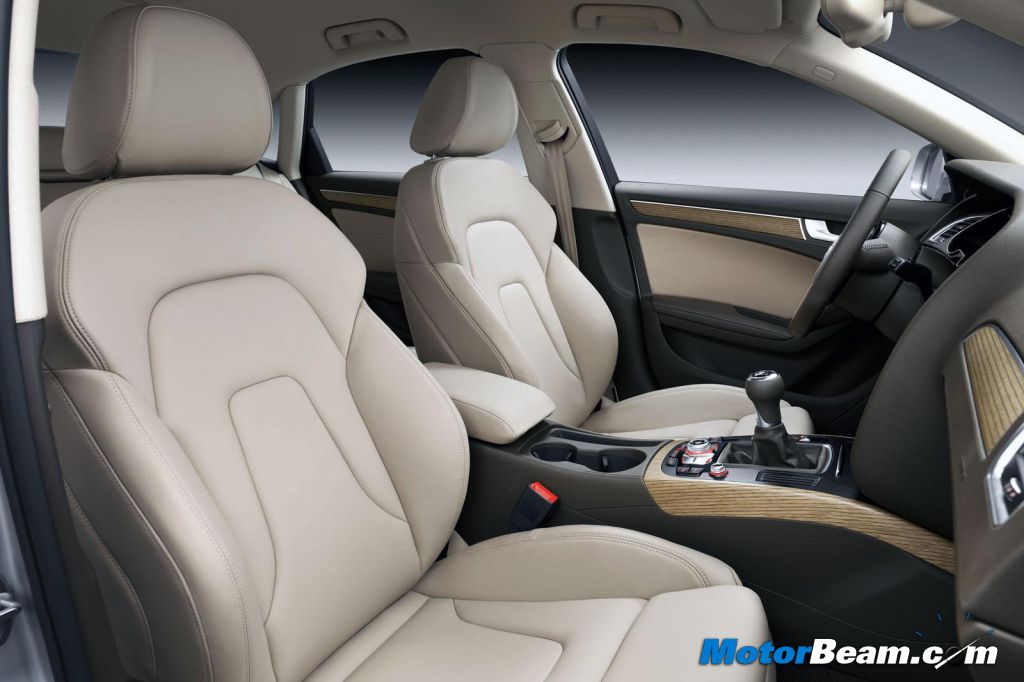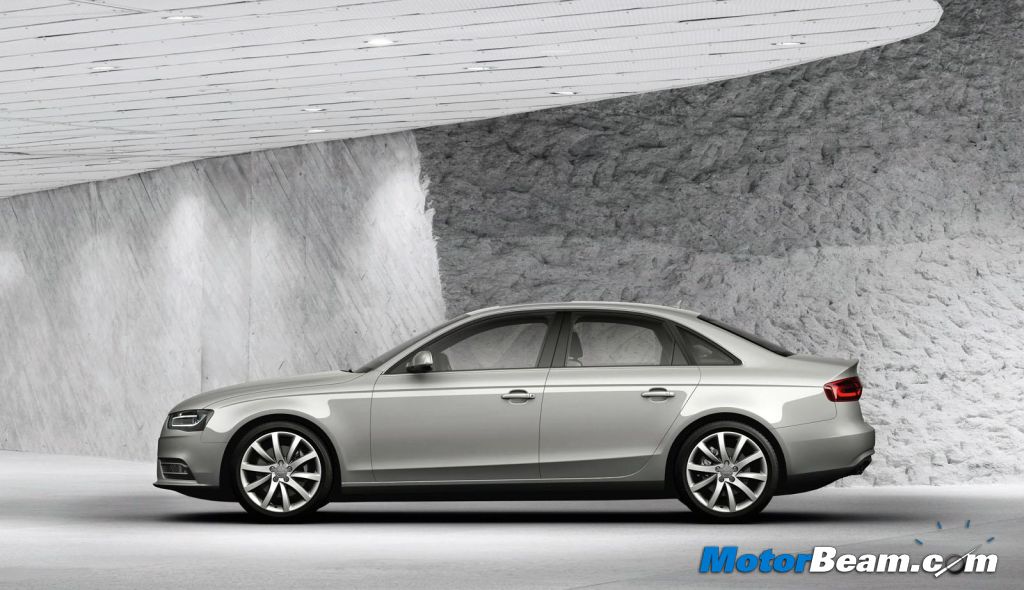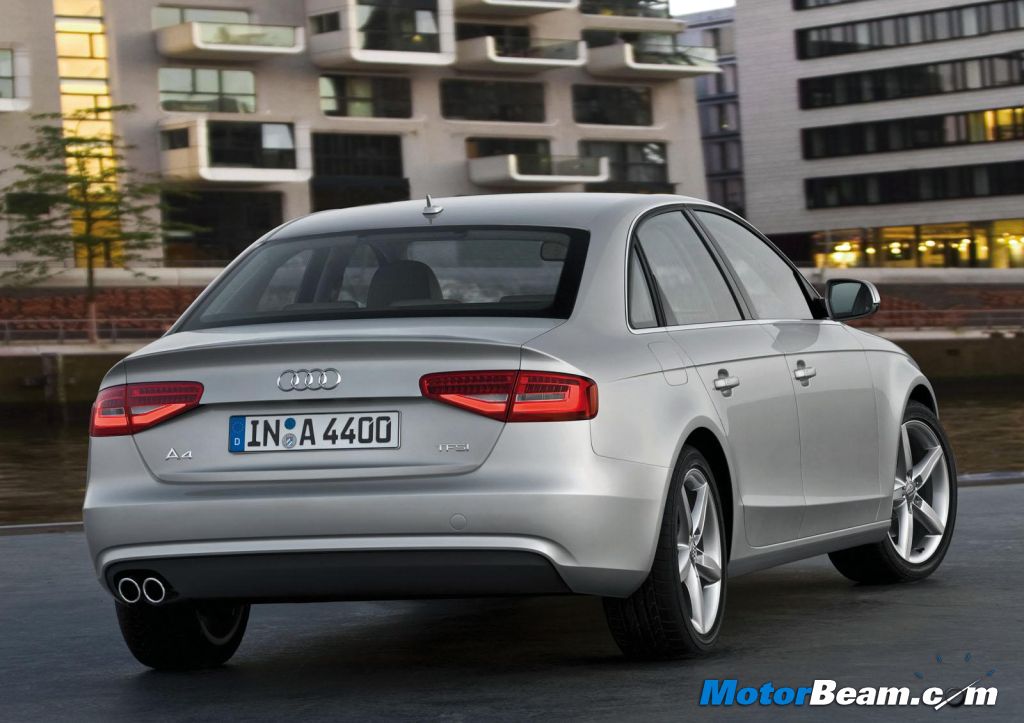 Update – It is the Audi A6, possibly a corporate edition. Thanks Vid for the tip.