Glimpse Of Upcoming Chevrolet Spark Facelift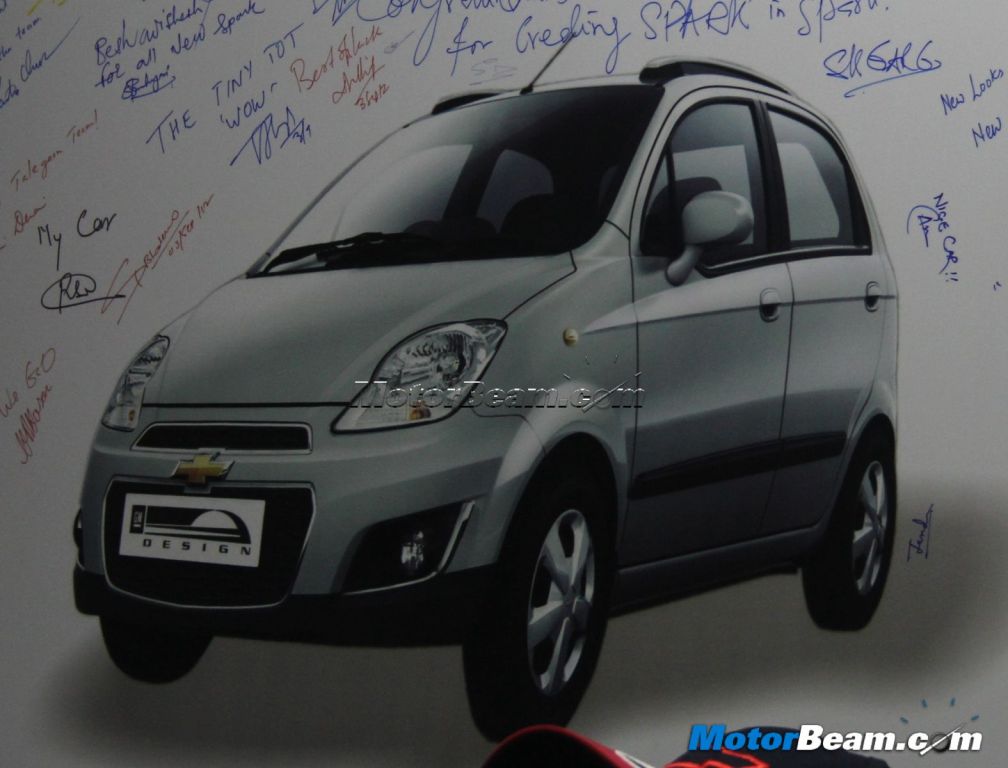 General Motors is readying a face-lifted Chevrolet Spark which is expected to be launched some time soon. The small car has been praised for its compact size, helping to easily manoeuvre through busy city roads. However, the facelift was a result of its outdated looks as compared to competitors like the Hyundai Eon. The new version has been on trial for quite some time now but a delay was caused owing to slow sales of the current Chevrolet Spark. The company wants to clear stock of current Spark first, and then launch the face-lifted version.
Dubbed the all new Chevrolet Spark, the vehicle was expected to be launched on the 15th of October, has been postponed to the last week of October. The facelift Spark features mere cosmetic changes like new front and rear bumper designs, a prominent grille and air dam, new fog-lamps and a bigger Chevrolet logo. A few changes are expected on the interiors too. The engine specifications would remain unchanged. The Spark features a 1.0-litre petrol SOHC engine which gives a top speed of 156 km/hr.
The trial production of the facelifted Chevrolet Spark began on 3rd of September at the Talegaon plant. With increasing demand for diesel-powered cars, the only-petrol engine Spark has seen slow sales. The moderate sales it has done is because of its price and a mileage of 16.9 km/l offered by the petrol engine. General Motors, however are optimistic and claim that the new version of the Spark will help improve sales of the small car. The company doesn't plan to market the updated Spark much.