This Mahindra Thar 6×6 Concept Is Straight Out Of Mad Max
The Mahindra Thar is one of few vehicles that look good when imagined as a 6×6 concept
While Mahindra is working on the 5-door Thar, an animator has come up with the 6×6 concept of the popular off-roader and it looks ace.
It is tall, thanks to a lift kit and long travel suspension and rides on mega off-road tyres, while plentiful scaffolding form the roof rack.
The designer has done well to keep the core design of the Thar as is and even the hardtop's contrast colour remains.
But, the Mahindra Thar 6×6 concept has a new grille, which looks much better than the stock one, and a new bonnet with nostrils.
There are auxiliary lights, mounted to the roof rack which extends over the elongated hard top that has an additional glass section.
While the 4 wheels at the back do look mega, the wheel arches could have been kept rectangular to go with the butch demeanour of the concept vehicle.
Should the driver get stuck in a rather terrible spot, the winch present upfront should help free the vehicle. What's more, there are twin exhaust outlets as well, which complete the transformation.
Considering the popularity of the new generation Thar, it would not be surprising to see an owner commission a custom build to create a Thar 6×6 such as this concept.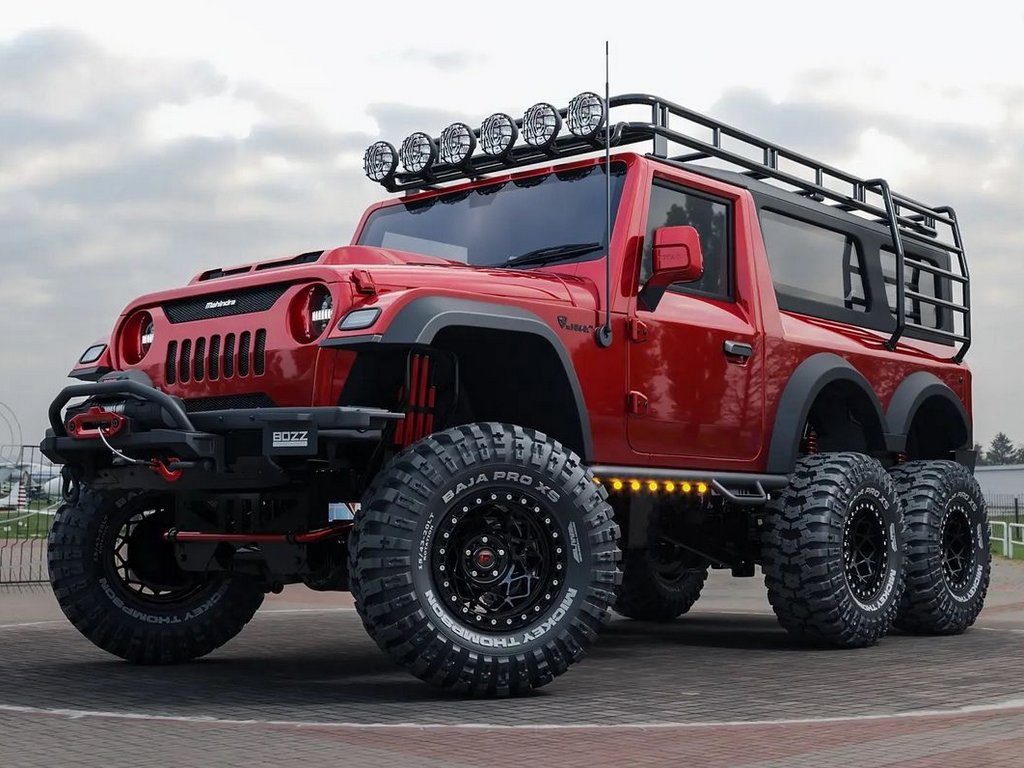 If indeed such a model comes to life, it is not like the owner of the vehicle would struggle to find bad roads to drive this vehicle on in India.