Vespa – The Premium Therapy Returns In Old Avatar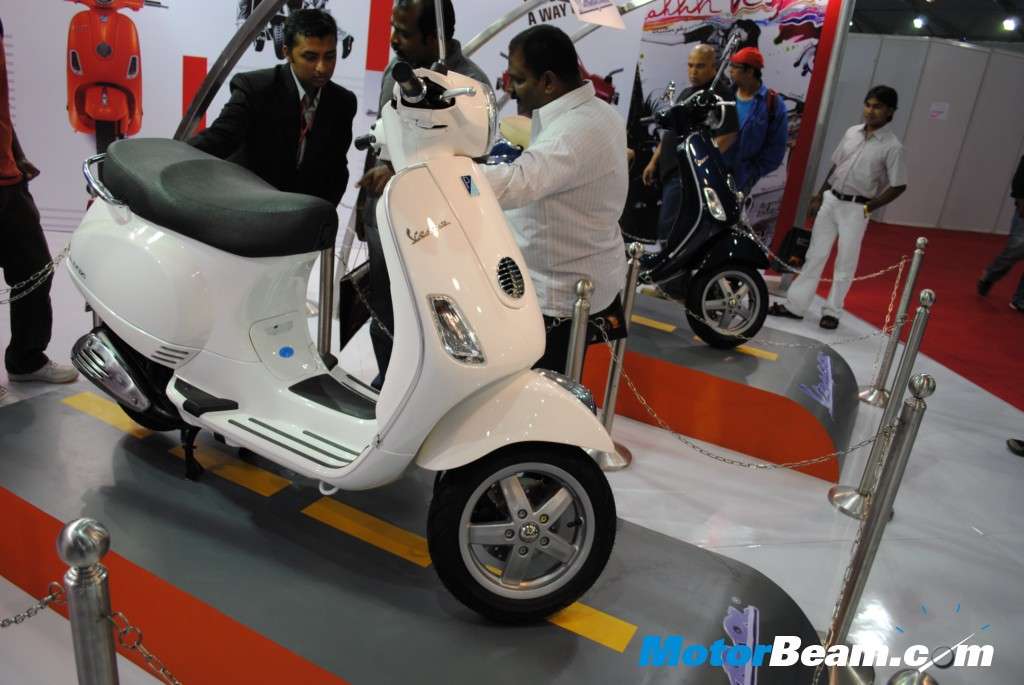 As soon as we read the word VESPA, we start remembering Hollywood, Bollywood movies for its presence in it, it's premium, rich, classic brand image of Italian inheritance comes to our minds. Yes, Piaggio showcased the iconic Vespa at the recent Delhi Auto Expo which is a unique example of an immortal retro design like our grandparent's choice of scooters. Auto journalists, visitors, enthusiasts are witnesses to the showcase of the range of scooters at the Auto Expo. Everyone was thronged around the stall and discussing. Vespa is a symbol of distinctive lifestyle in the market and is present in more than 100 countries with over 17 million units sold since its inception.
[singlepic id= 9636 w=540 h=375 float=center]
The range of Vespa scooters use a 125 cc engine churning out 10.7 BHP of power at 8250 RPM and a torque of 0.97 kgm at 6500 RPM. The Vespa scooter will be available in March is already confirmed. It will be the first of its kind of independent venture in Indian market unlike earlier ventures. Back to four decades, Piaggio licensed the production of the Vespa scooters to Bajaj Auto. This turned out to be popular at the time. The tie-up ended in 1971 and the company partnered with LML Motors in 1983 to make and sell geared Vespa scooters in India. It broke up the venture in 1999. It was not until 2007 that announced plans to re-enter our market, setting up a new manufacturing unit at Baramati. India will be third location apart from Italy and Vietnam to produce this iconic scooter.
Considering the fact that Indian two-wheeler market is seeing burgeoning demand for automatic scooters, clearly there's still room for others. 
Piaggio's first scooter for India will be the automatic LX 125, set to arrive in March 2012. The Vespa LX 125 is a classic model paying tribute to the original 1946 Vespa with its retro kind of look and styling. Looking at the first time, it gives premium therapy like BMW's MINI Cooper.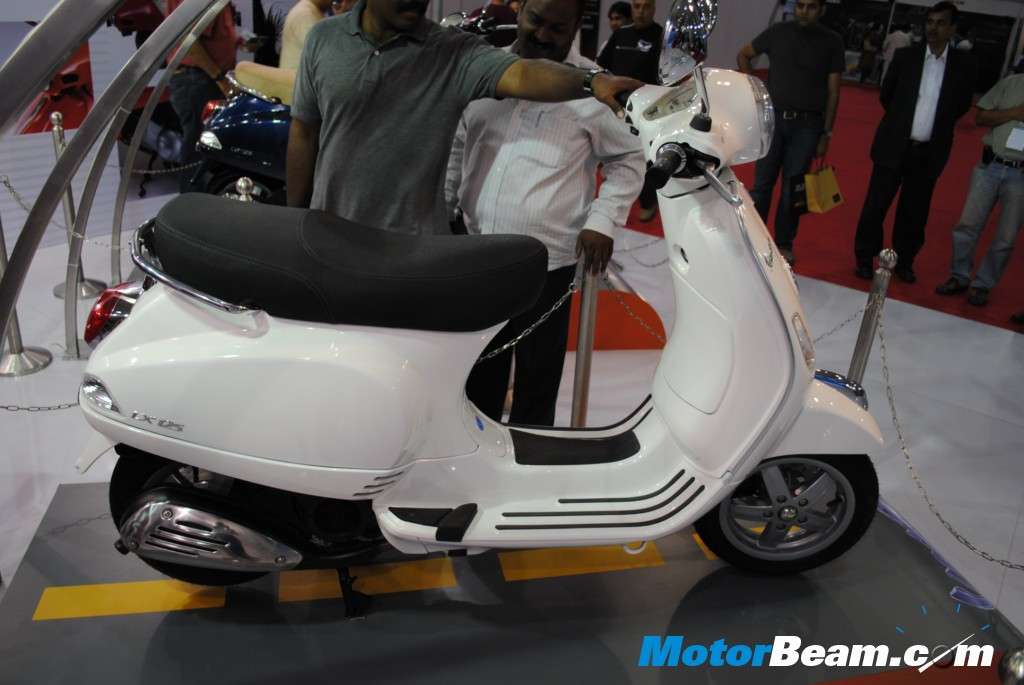 Simple well-rounded curves and a cute Italian, round headlamp, round rear-view mirrors. The front apron has a center cowl, reminiscent of scooters from the past apart from a chrome grille that houses the horn. Rectangular sidelight indicators, an angular front mudguard guards the front mud suspension and five spoke alloys. Speedometer is clean and in white format, fuel gauge, low-fuel warning light, tell-tale lights, digital clock, switchgear is modern. Inside the apron sits a glove box, the seat seems wide. It should provide comfort for both rider and pillion. A large under storage bay is present. There's a thin belt indicating a single seat which seats two. Behind that there is a functional looking grab handle and to tie small polythene as well. It's all metal body stands alone in this segment unlike others have plastic body. It ensures robustness. Tail light is edgy. Below it there is a small exhaust that suits better on it.
 Wherever you look it, it gives rich and inheritance feeling. Pricing is yet to be finalised turning to be key factor.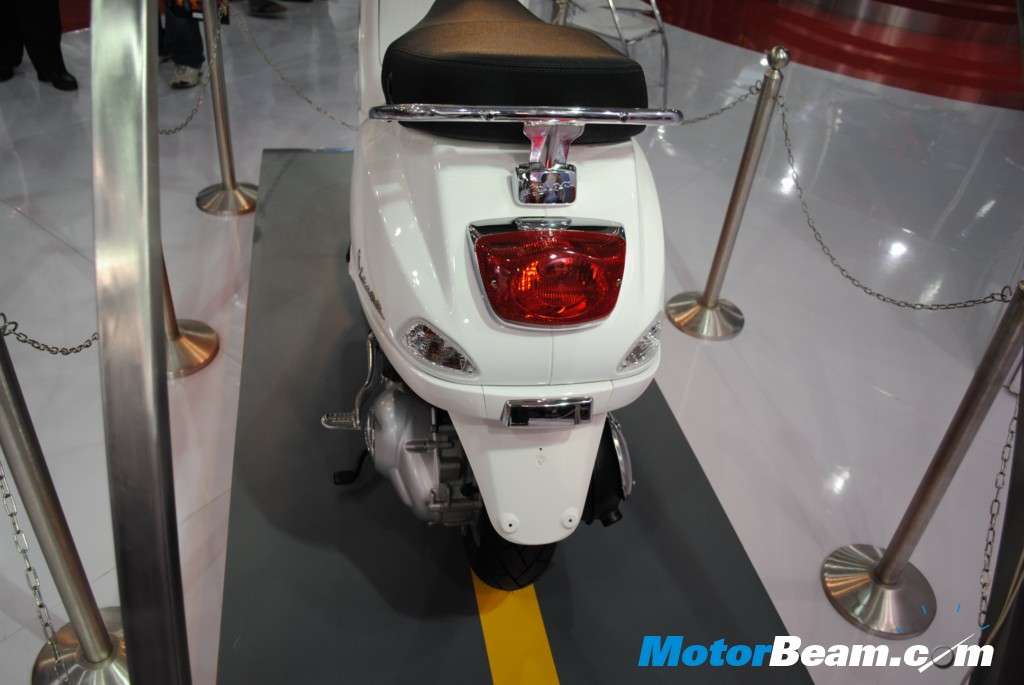 "Our foray into the Indian market attracts a whole new segment of style and fashion conscious consumers who are looking for a premium, exclusive reflecting their personalities and attitudes. We should like to leverage this sizable untapped market that shows tremendous potential for growth in coming years," Ravi Chopra, Chairman and MD, Piaggio Vehicles India, said.
There is so much speculation but above statement means that it will be priced expensive and wont be a mass market number crunching model. Its competitors hardly will notice its presence. Vespa is like unturned rock effect.

 It will meet the aspirational needs of style, fashion who like to be apart of it. Predominantly aimed around the world who are looking to own nothing but the best, Vespa will be disruptive force in 2-wheeler segment. Just wait and watch! Who says OLD ISN'T GOLD?
– Tushar Makwana