2012 Toyota Fortuner Facelift Launched In Thailand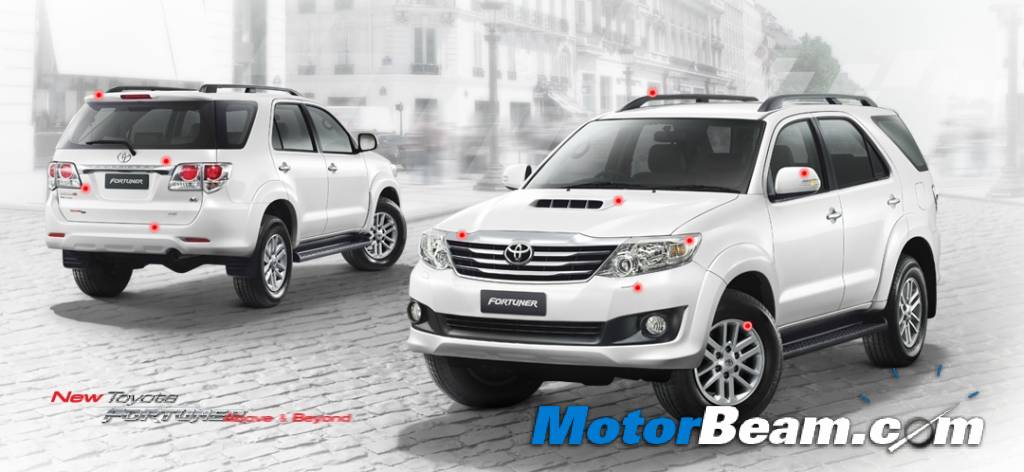 Toyota has launched the Fortuner facelift in Thailand. The 2012 Fortuner now features an upgraded exterior as well as a slight revision to the interiors. The Fortuner was launched way back in 2005 and the current facelift is a minor one, till an all new model arrives in 2013. The changes, which are purely cosmetic make the Toyota Fortuner look fresh. The Fortuner now looks sharper and the interiors appear to be more luxurious than before. The changes are welcome and make the SUV a more appealing car. However, due to the success and high demand of the Fortuner, Toyota does not plan to launch the facelift anytime soon.
The steering wheel, which used to be borrowed from the Innova now seems to be right out of the Camry. The changes in colours on the dashboard are very evident. The dashboard lacks any kind of beige treatment and this is nothing to do with the facelift. Indians love beige and wood and thus the Fortuner sold locally feature them as standard. When launched in India, Toyota could take advantage of the success and popularity of the Fortuner by hiking its price drastically.