Campagna T-REX 16S Gets BMW Power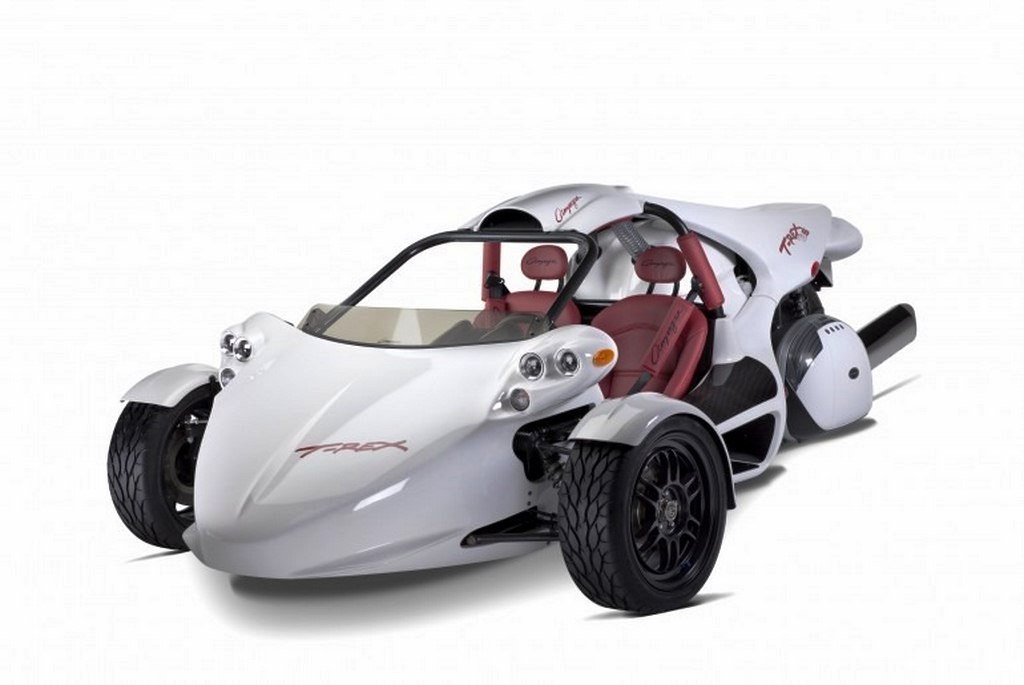 Canada based performance 3-wheeler company, Campagna Motors, will launch their latest creation, the T-REX 16S shortly. This amazing new 3-wheeled performance trike is powered by an in-line 6-cylinder BMW engine. The other models from Campagna are the T-REX 14R, T-REX 14RR, powered by Kawasaki engines and the T-REX V13R which is powered by a Harley-Davidson V-twin motor. The T-REX has been an amazing performance machine, which offers performance like a motorcycle but provides safety and comfort like a car.
The Campagna T-REX is powered by a 1.6-litre inline-6 engine from BMW Motorrad which produces 160 BHP and a mind blowing 175 Nm of torque. It is mated to a 6-speed sequential gearbox and drives the single rear wheel via a chain drive. Exact performance figures are not yet released though. BMW helped Campagna engineer the T-REX regards to engine, transmission, electronic systems and many of the components. The T-REX 16S has typical Campagna styling with low and modern looking body. It measures 3.5-metres in length, 1.2-metres in width and just over 1-metre in height.
The interior of the T-REX 16S is very car like and although it runs on a motorcycle engine and similar sequential gearbox, it has a steering wheel and two side-by-side waterproof seats. It has car like luxuries too, an Alpine 180-watt RMS audio system with USB, iPod, iPhone and Bluetooth connectivity plus a Sirius satellite radio. The dashboard has an open glove-box and there is decent storage space under the hood and the two side-cases as well. The pricing for the T-REX 16S hasn't been announced but it should cost upwards of Rs. 30 lakhs in the USA.