Ferrari Unveils The Stunning New LaFerrari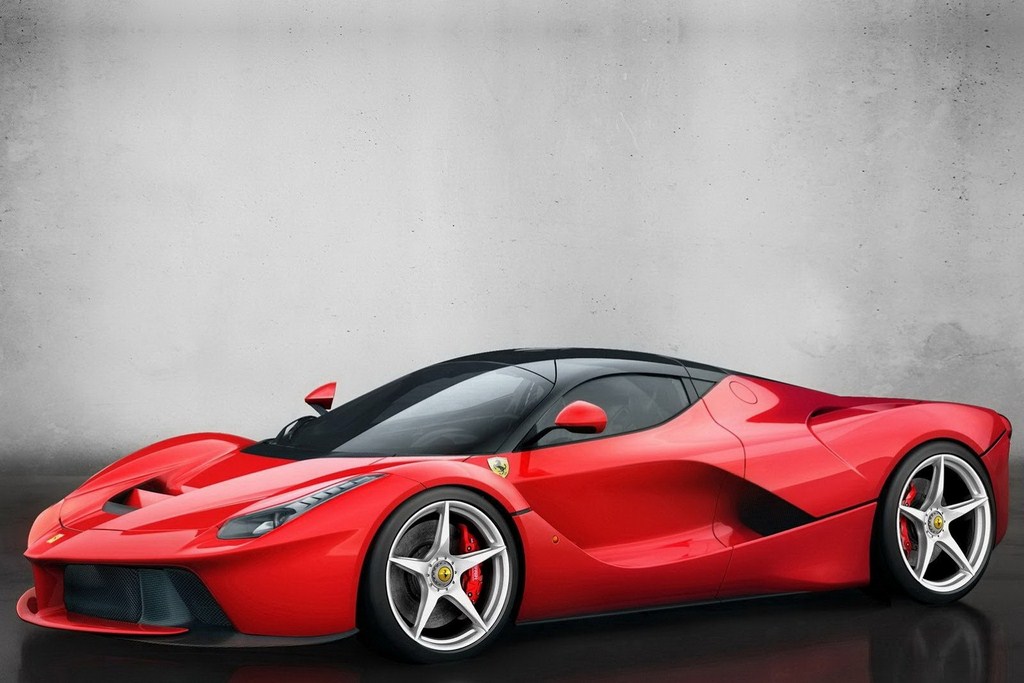 After all the teaser images and limited information revealing, Ferrari has finally removed the veil off the hypercar LaFerrari. The much awaited LaFerrari aka the Enzo successor has been unveiled recently at the 2013 Geneva Motor Show. The new hypercar from the prancing horse's stable is a limited-series car, of which only 499 will be built. It is a hybrid supercar featuring HY-KERS system (Kinetic Energy Recovery System) that charges the batteries through regenerative braking and through excess torque.
Ferrari LaFerrari (funny name!) is powered by a massive 6.3-litre V12 engine that churns out a maximum power output of 789 HP blended with a 160 HP electric motor, which makes the beast capable of a combined power output of 949 HP with 970 Nm of peak torque, mated to a 7-speed automatic transmission. It can rev to a maximum of 9250 RPM. The beast can sprint from 0-100 km/hr in less than 3 seconds while 0-300 km/hr comes up in just 15 seconds with a top speed of 350 km/hr.
The performance oriented hypercar with its sharp driving dynamics comes with a 41/59 weight distribution, carbon-ceramic brakes, active aerodynamics and super light calipers, making it the automaker's fastest creation. The LaFerrari comes equipped with ESC stability control, high performance ABS/EBD, EF1 electronic traction control, electronic differential 3 and magnetorheological damping with twin solenoids. We find the styling to be very similar to the 458 Italia and not really revolutionary!
If you want the fast and eco friendly LaFerrari supercar in your garage, you have to shell out €1.3 million (Rs. 9.29 crores) but with so limited production, Ferrari will choose you rather than the other way around. It is reported that 2 out of those 499 customers are from India, so hope of seeing this beast on Indian roads is not farfetched.
[youtube:http://www.youtube.com/watch?&v=iRsV6YpLsKA 540 375]