2013 Fiat Linea T-Jet Priced At Rs. 7.60 Lakhs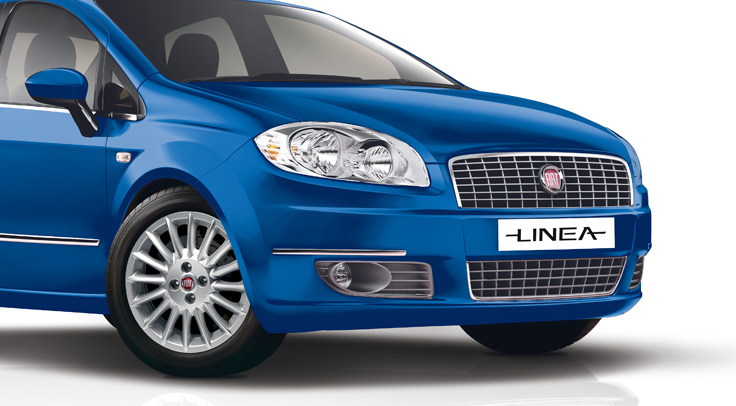 Guess who's back, back again. T-Jet's back, tell a friend. Enough of the Eminem rap, Fiat will re-launch the Linea T-Jet in the Indian market today at 4 PM. However the pricing is already out and the Linea T-Jet is priced very lucratively at Rs. 7.60 lakhs for the base variant, which undercuts the Volkswagen Polo GT TSI by a good Rs. 39,000/-. The Linea and Polo have no direct competition, but both these vehicles are the only cars in India (sub 1500cc) to use a turbocharged petrol engine.
The 2013 Fiat Linea T-Jet has very few changes, the only one which is sort of visible from the outside is the increase in ground clearance. Keen eyed readers will notice Fiat has done away with the chrome moundlings on the bumper and side of the car. Fiat has updated the Linea T-Jet inline with what it has done with the regular Linea. The 2013 Fiat Linea T-Jet gets automatic headlamps and rain sensing wipers, while the rear sun blind has been removed. The vehicle also gets an audio system with a remote.
Fiat is offering the Linea T-Jet in two variants, the base variant gets 15-inch wheels with a 185 mm ground clearance while the top-end variant gets 16-inch wheels with a 190 mm ground clearance. The Linea is a fantastic car to drive but the increase in ground clearnace is only going to deteriorate handling and road holding. The Fiat Linea T-Jet is powered by a 1.4-litre turbocharged petrol engine which belts out a juicy 114 BHP of power and 207 Nm of torque. Fiat uses the tagline – "the power to make the move" on the Linea T-Jet. We will bring you all the details live from the launch at 4:15 today.
Source – Team Fiat