2013 Ford Fiesta Facelift Rendered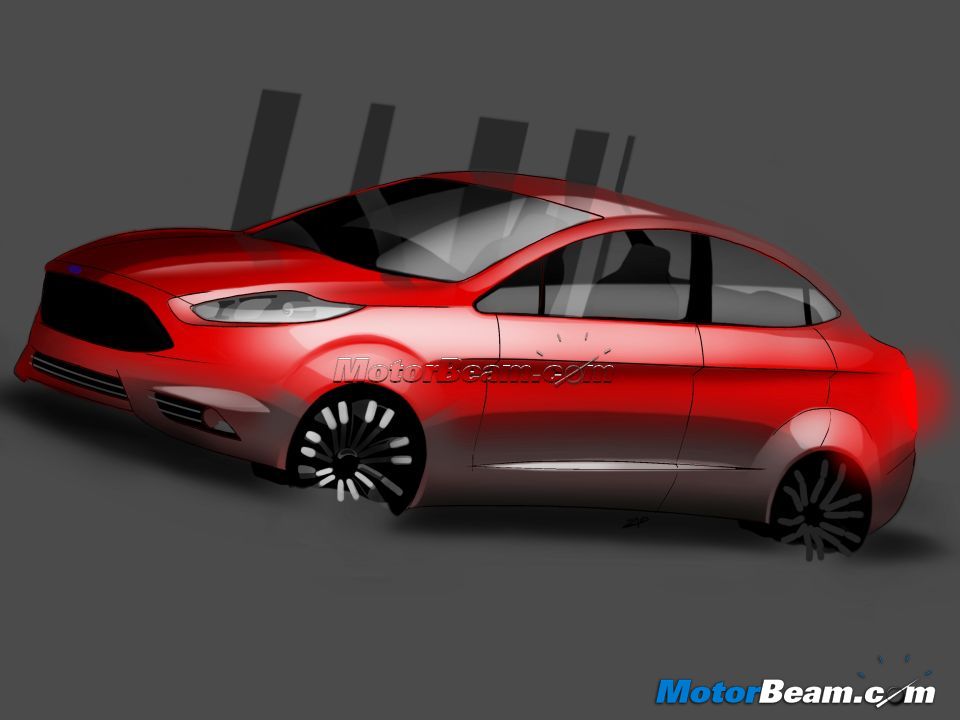 Ford had recently unveiled the Fiesta ST facelift for European markets. The American automaker is yet to reveal the facelift of the new Fiesta sedan and we have come out with an artist impression of the 2013 Fiesta. The most crucial change is to the front of the vehicle, which seems to be influenced from Aston Martin cars. This seems to be the new design direction at Ford, with even the Mondeo drawing such inspirations. The current generation Ford Fiesta was launched in 2008 and a mid-life facelift is due anytime soon. With the new front, the Fiesta looks all the more stunning.
Ford hasn't revealed any details about the Fiesta facelift, but one can expect it to arrive on Indian shores sometime next year. Ford could debut the Fiesta facelift at the upcoming Paris Motor Show in September. On the outside, other than the changes to the front, the side could get new alloy wheels, while the rear could get revised tail lights. The interiors will get minor updates too, with the center console getting heavy revision. Ford could take that opportunity to introduce the 1.0-litre EcoBoost engine in the Fiesta and also revise prices. Meanwhile checkout the owen baked and hot Fiesta ST pictures below.
[singlepic id= 11217 w=540 h=375 float=center]
[singlepic id= 11218 w=540 h=375 float=center]
[singlepic id= 11219 w=540 h=375 float=center]
[singlepic id= 11220 w=540 h=375 float=center]
[singlepic id= 11221 w=540 h=375 float=center]
[singlepic id= 11222 w=540 h=375 float=center]
[singlepic id= 11223 w=540 h=375 float=center]
[singlepic id= 11224 w=540 h=375 float=center]
[singlepic id= 11225 w=540 h=375 float=center]