Saree Guard On The Hyosung GT650N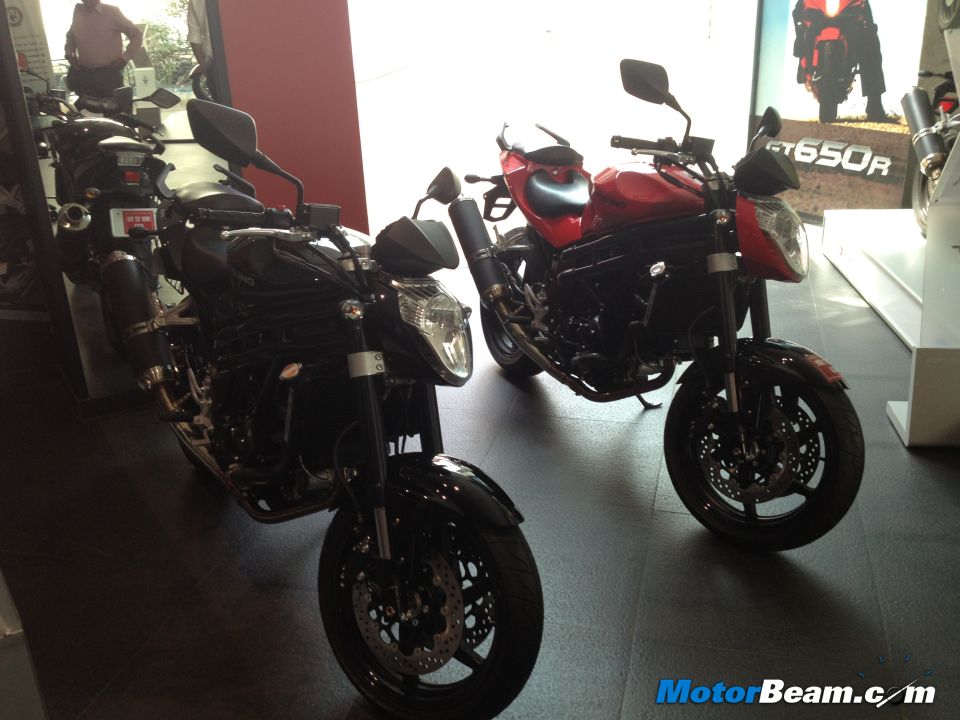 In India, it is mandatory for motorcycle manufacturers to fit their bikes with saree guard as standard equipment. This rule applies to every bike sold in the country, irrespective of whether its a CBU or a CKD, 100cc or a 1800cc. We had test ridden the Hyosung GT650N earlier and that time the 650cc monster did not have a saree guard. But at our recent visit to the Garware Motors showroom in Pune, we caught a GT650N on display with saree guard. Trust me, the saree guard totally out of place and takes away from the gorgeous looks of the GT650N.
The Hyosung GT650N is powered by a V-twin engine which produces a good 72 BHP of power and 60.9 Nm of torque. The 8-valve motor is quick and propels the GT650N to 100 km/h in less than 6 seconds, with the top speed in excess of 200 km/h. Garware Motors introduced a Rs. 3.8 lakhs limited edition pricing (ex-showroom, Pune) on the Hyosung GT650N a few months ago and the company has stuck to the pricing. The GT650N is then the motorcycle that offers you bang for your buck.