Hyundai Launches Entry-Level Sedan HB20S In Brazil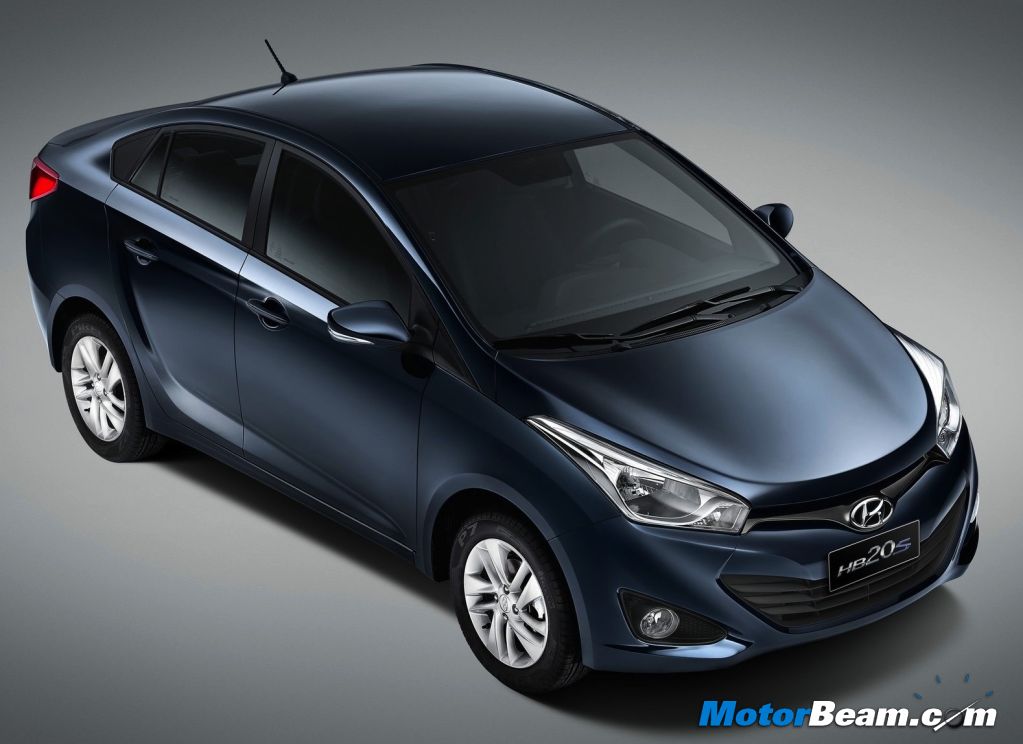 Hyundai Motor Brasil recently unveiled its latest Brazil-specific sedan HB20S at the Iguazu National Park. With the launch of the HB20S, Hyundai declares a complete made-for-Brazil HB range of cars for one of the worlds most developing markets. Hyundai started with the HB20 hatchback in 2012 and it was more than a new launch for Hyundai then. The HB (Hyundai Brasil) 20 was developed and produced keeping in mind the several driving conditions and customers of Brazil only. Hyundai considered it important to be present in a developing market like Brazil. A few months later Hyundai launched a crossover version as the HB20X.
The Hyundai HB20S will be powered by the same 1.0-litre Kappa Flex-fuel engine featured in the hatchback. This engine returns a power of 80 BHP and there is another 1.6-litre petrol Gamma engine same as the hatchback which offers a power output of 128 BHP. The engine will be mated to either a 5-speed manual or a 4-speed automatic transmission. The variants are well equipped with features like power steering, air-conditioning, dual airbags, power windows and a central console holding an audio system with radio, MP3, Bluetooth and USB connectivity.
The Hyundai HB20S look quite the conventional hatch-based sedan with narrow and tall proportions. The sedan is 4200 mm long riding on a 2500 mm wheelbase, it is 1700 mm wide and 1500 mm tall. The tall looking boot has a capacity of 450-litres. With the launch of the Hyundai HB20 sedan, the Korean automaker hopes to enhance its presence in the Brazilian market, which it definitely was on the lookout for. The HB20S is priced starting at about Rs. 10.95 lakhs in Brazil. The competition in the Brazilian market is quite heated up as Chevrolet had also launched the Prisma (sedan version of their hatchback Onix) a few days prior to Hyundai's launch.
[flickr size="center" float="medium"]http://www.flickr.com/photos/motorbeam/8536640058/[/flickr]
[flickr size="center" float="medium"]http://www.flickr.com/photos/motorbeam/8536639886/[/flickr]
[flickr size="center" float="medium"]http://www.flickr.com/photos/motorbeam/8535532701/[/flickr]
[flickr size="center" float="medium"]http://www.flickr.com/photos/motorbeam/8535533055/[/flickr]
[flickr size="center" float="medium"]http://www.flickr.com/photos/motorbeam/8536640038/[/flickr]