Lamborghini Unveils Veneno To Celebrate 50th Birthday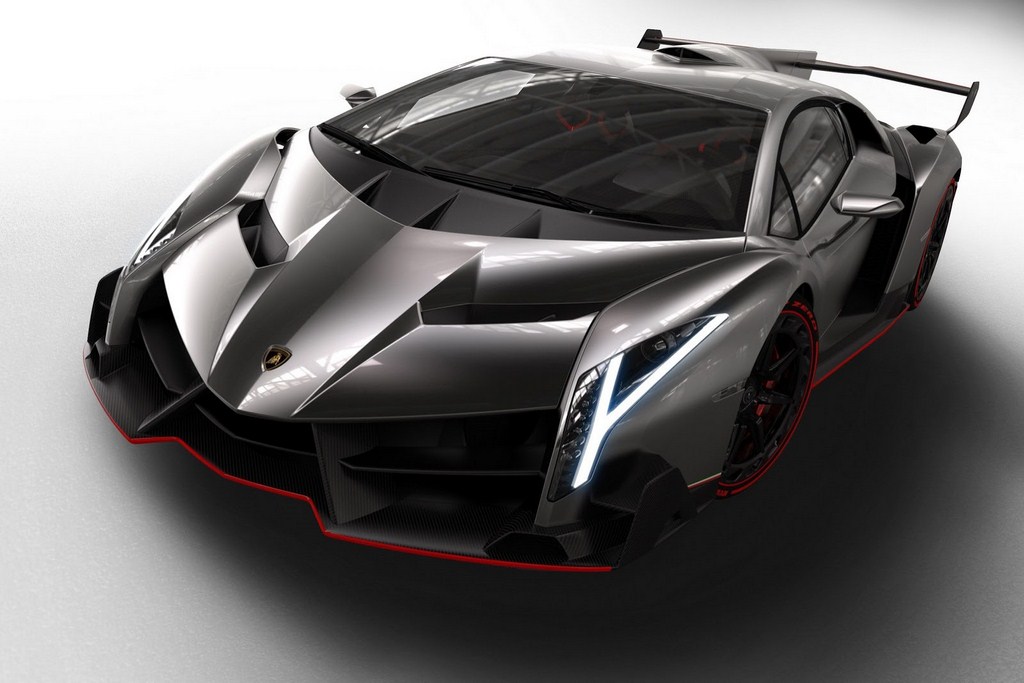 The 2013 Geneva Motor Show has just begun and this time Lamborghini has come up on the stage with a hypercar, Veneno. The name Veneno comes from a fighting bull who became famous in 1914. The Veneno boasts an elongated aerodynamic profile with aggressive styling and 'ready to attack' looks. According to the Italian automaker, it is a road legal racing car. The hypercar features a massive rear wing in order to provide strong downforce on high speeds. All in all, the Veneno looks like a chiseled LeMans prototype with road legal elements.
The Italian beast is powered by a naturally-aspirated 6.5-litre V12 engine, which is based on the unit powering Aventador. The massive V12 engine for the Veneno has been revised with 50 HP extra figures of power output that comes out to be a maximum power output figure of 750 HP. While the power output seems to be less than its rivals, the hypercar has claimed a top speed of 355 km/hr and is capable of doing 0-100 km/hr sprint in a whopping 2.8 seconds.
These figures are a result of cutting edge aerodynamics along with lightweight body construction. The supercar has been sculpted with CFRP (Carbon Fiber Reinforced Polymer) and weighs 1450 kgs, which is 125 kgs lighter than the Lamborghini Aventador. On the inside, the Veneno doesn't feature bare basic interiors like many supercars, it comes well equipped with leather, Forged Composite and Carbon Skin materials. Only three Venenos are being built and all of them have been sold out already with a hefty price tag of €3 million (Rs. 21.43 crores).