Lamborghini Unveils Egoista Jet Inspired Concept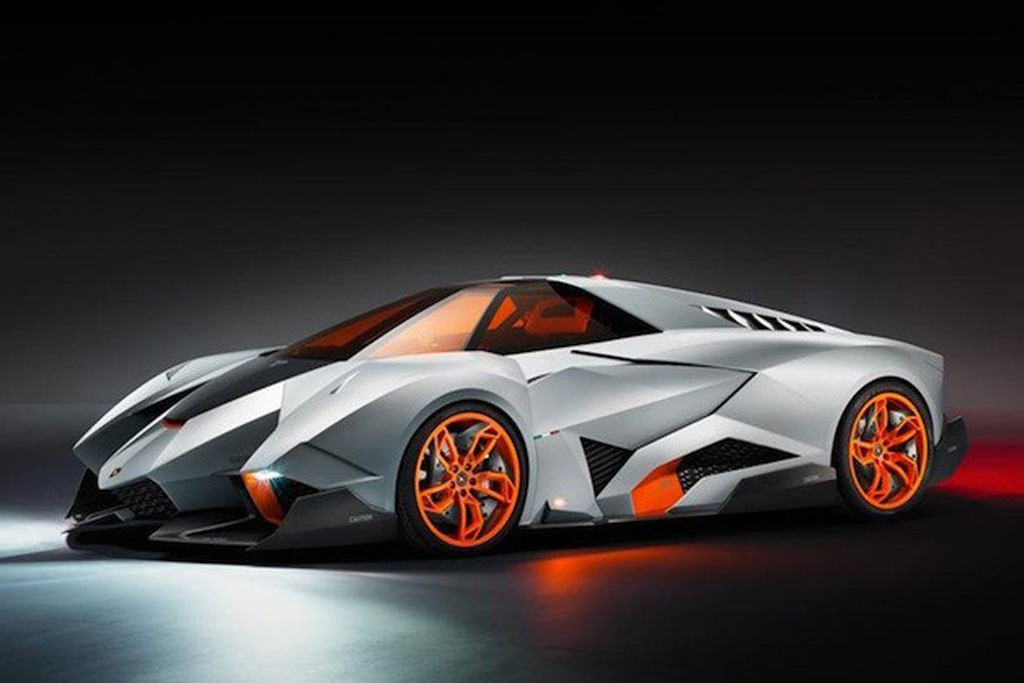 After the astronomically designed Veneno, Lamborghini has unveiled a new extremist supercar Egoista. The name Egoista (Italian accent) is no-surprise for Lamborghini fans but the mystery behind the name is, it means 'selfish' in Italian. As Egoista is a single-seat supercar, thus makes it selfish as only one person can enjoy the incredible thrill of the car at one time. Unveiled in Sant'Agata Bolognese, Italy, where the company was celebrating its 50th anniversary in an extraordinary way by touring Italy.
The celebration lasted for a week and 350 lamborghini cars including the legends like 350 GT, 400 GT, Miura, Espada, Jarama, Urracos, Countach, Diablo and Murcielago were part of celebration. The company boss unveiled the Egoista surprisingly at the closing ceremony to make the reminiscences for the lucky fellow's attending the event.
The orange glass-cockpit design, sharply defined body lines and the exhaust with the fire coloured LED at the rear, exaggerate as Egoista is ready to release the fire contrails. Large asymmetric columns at the front, heads-up display and red and green flashing lights at the top, evokes the character of a fighter plane that always flaunts its nature even when standstill. The car design is inspired from the Apache helicopter and even Lamborghini has managed to maintain the persona of a jet in Egoista by making the cabin de-attachable.
Infact, the vehicle doesn't feature any door, driver needs to sit on a precise place and to swivel their legs to get inside or out of the car. Using super lightweight materials, carbon fiber and aluminium for its chassis, Lamborghini has also used a special anti-radar material for the Egoista's body and the wheels. A 5.2-litre V10 engine that produces the brutal power of 600 BHP is employed to blast-off the Egoista on the road.
Egoista is designed by Volkswagen Group chief designer, Walter De Silva. The car is only one of its type. Lamborghini has confirmed that the Egoista will not be a production model and it is a gift from Lamborghini to Lamborghini, which no one can ever posses, and which will always remain a dream, for everyone.
The exclusivity in the designs has always been a reason behind the devotees of Lamborghini. However, the classicism of old designs has replaced by the futuristic aggressive designing but we can't deny that supercar lovers have deep respect for the luxury sports brand name, Lamborghini.