Volkswagen Golf Mk7 Wins 2013 European COTY Award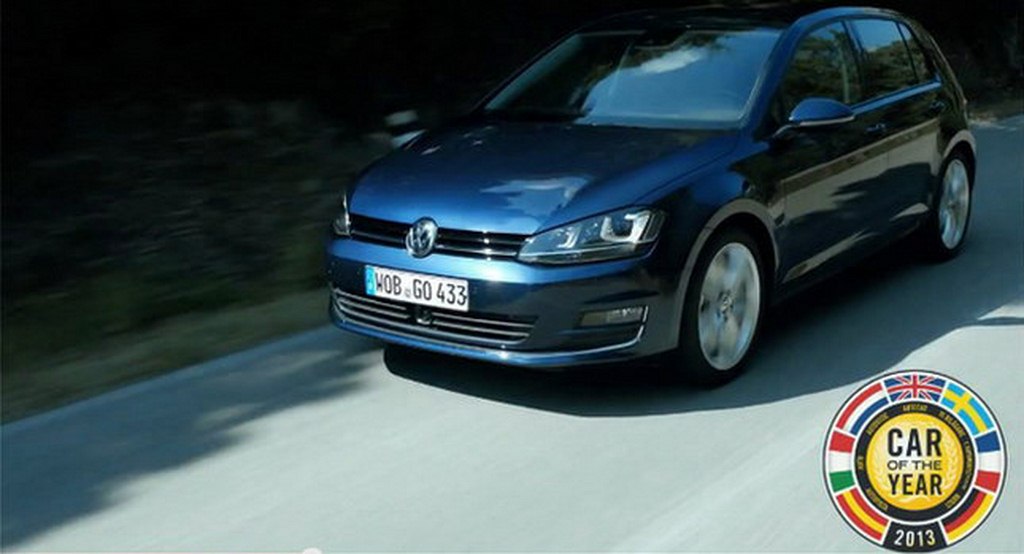 The Volkswagen Golf Mk7 has won the prestigious 2013 European Car of the Year award. It has done so for the second time in its lifetime which is quite an achievement! The only other car to win this award twice before is the Renault Clio. This seventh-generation Volkswagen Golf Mk7 won by quite a margin, receiving a massive 414 votes to reach first place while the first runner-up, Toyota 86/Subaru BRZ, received less than half that number of votes. This shows how well the new Golf has been received.
The Volkswagen Golf Mk7 was chosen by the special COTY jury, from 22 European countries and was awarded first prize due to its amazing balance of overall attributes which excels in so many areas. The Golf excelled in superior fuel efficiency, safety, comfort and dynamics. The special highlights were the new lightweight Volkswagen's MQB-platform and the exceptional quality of interior cabin and materials used along with the classic functional layout of the instruments and controls.
The Volkswagen Golf has always been in the top 3 in the European Car of the year awards ever since the first generation has been launched, way back in 1975. It won the European Car of the year Award for the first time in 1992. Volkswagen has received 1.2 lakh bookings for the new Golf already, which is quite an achievement considering the European market is seeing a massive sales decline due to the Euro crisis.
The runners up for this prestigious European car of the year awards this year are as follows – Toyota 86/Subaru BRZ (202 votes), Volvo V40 (189), Ford B-MAX (148), Mercedes-Benz A-Class (138), Renault Clio IV (128), Peugeot 208 (120) and Hyundai i30 (111).