2013 Suzuki Hayabusa Gets ABS & Limited Edition Variant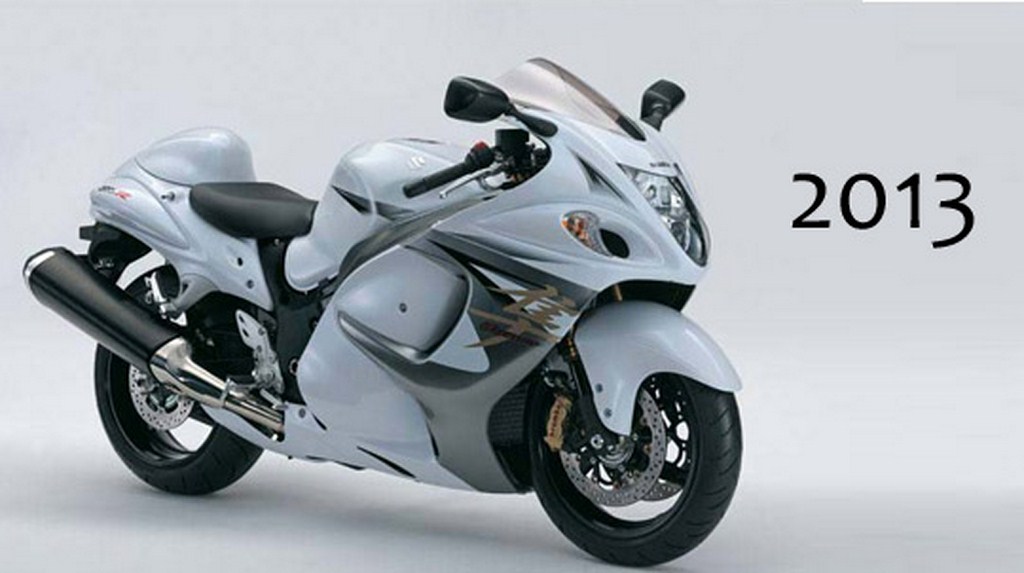 The Suzuki Hayabusa or GSX1300R is a sports bike made by Suzuki since 1999. It immediately won acclaim as the world's fastest production motorcycle, with a top speed of 312 km/hr. Besides its speed, the Hayabusa has been lauded by many reviewers for its all-around performance, in that it does not drastically compromise other qualities like handling, comfort, reliability, noise, fuel economy or price in pursuit of a single function. For over a decade, the Suzuki Hayabusa has gone relatively unchanged from its original form, with minor updates.
The 2013 Suzuki Hayabusa is updated with anti-locking braking system (ABS) and it joins the rest of the GSX-R family in getting Brembo Monobloc calipers. Suzuki has also introduced a limited edition Hayabusa, painted in yellow, which is powered by the same 1340cc engine like the regular versions which produces 197 HP of power 10,100 RPM and 138.7 Nm of torque at 7600 RPM. These tarmac scorching motor gets upgraded alloy pistons to be able to stand hard against the 12.5:1 compression rates and the massive amount of power at higher revs, in addition to titanium valves and lightweight springs.
The Hayabusa has been fitted with a 3-mode drive selector which allows the rider to choose between the best mappings for all sorts of roads, while smoother downshifting is ensured by the newly installed anti-hopping clutch assistant system. The gearbox features a brand new oil spraying system for the 4th, 5th and 6th gears, for improved lubrication, lower noise levels at highway speed and less mechanical wear and tear. The 2013 Suzuki Hayabusa retails for $14,399 (Rs. 7.85 lakhs) and the limited edition yellow version costs $200 (Rs. 11,000/-) more than the base version. The motorcycle is expected to hit Indian roads in mid-2013.