2014 Auto Expo To Be Held In February At Greater Noida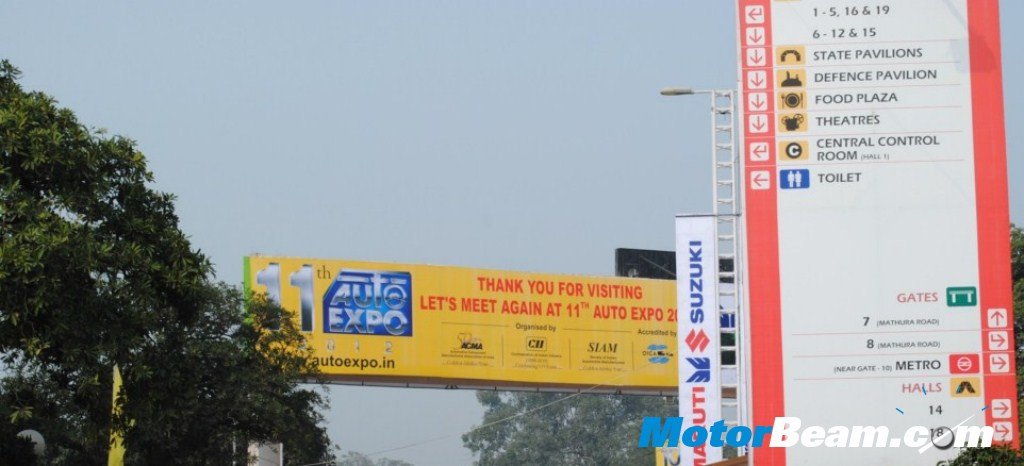 Society of India Automobile Manufacturers (SIAM) has announced that the 2014 Auto Expo will be held from 6th to 12th February 2014 at India Expo Centre and Mart at Greater Noida. The largest automotive event in India is usually held at Pragati Maidan in the first week of January. But as these dates clashed with the Detroit Auto Show and Global CEO's of many companies could not make it, they had to shift it to February. Also the traditional Pragati Maidan being unavailable on these dates they shifted the venue to Greater Noida.
SIAM said that they aimed at making the Indian Auto Expo the biggest in the world by using the best location possible and having the largest space and largest number of exhibitors. In 2014 they will have 50,000 square metres of space for exhibitors, which is around 10,000 square metres more than this year. Though the main space will only consist of vehicles and accessories, while the components exhibition will be at a different location which is yet to be finalized.
As a trial run SIAM will organize a 'Bus and Utility Vehicles' show in February 2013 at the same location. This year, they were criticized for mismanagement of crowds with restricted visitor entries due to infrastructure and security issues, so this trial run will give them a chance to prepare for the bigger 2014 Auto Expo. This year 7 lakh visitors attended the Auto Expo. SIAM also said that they were not concerned about shifting the Expo to a location further from the city as this will attract only serious visitors helping in better management of crowds and other facilities.