2014 BMW 4-Seires Coupe Spied
BMW's 3-Series Coupe from its F30-generation was likely to be renamed to the 4-Series, has been spied barely camouflaged as compared to previous BMW prototypes. The spy shot was captured in BMW's home town of Munich in Germany and it was being loaded for an internal presentation in a truck. A magazine recently reported that BMW will present a thinly disguised concept of the 4-Series Coupe at the 2013 Detroit auto show in January and this is likely to be the 'near-production concept' the publication was referring to.
The proportions of the car and the design language remains the same, the new BMW 4-Series has a lower front end design with a sharp side window line and a more rakish rear windshield. The 4-Series Coupe is expected to follow similar trim grades as the 3-Series sedan and Touring models as the particular prototype model shown was wearing a 'Sport' badge and came equipped with a front fender air vent trim, large alloy wheels, a sporty front bumper and twin exhaust pipes at the rear.
We expect that the latest 3-Series sedan and the new 4-Series will share the same petrol and diesel engines mated to 6-speed manual and 8-speed automatic transmissions. Select models will also get all-wheel drive system. What we are really interested in is the flagship M model powered by a new 3.0-litre turbocharged straight six engine which BMW is likely to introduce later on. BMW is likely to bring the 4-Series Coupe to India sometime in 2014.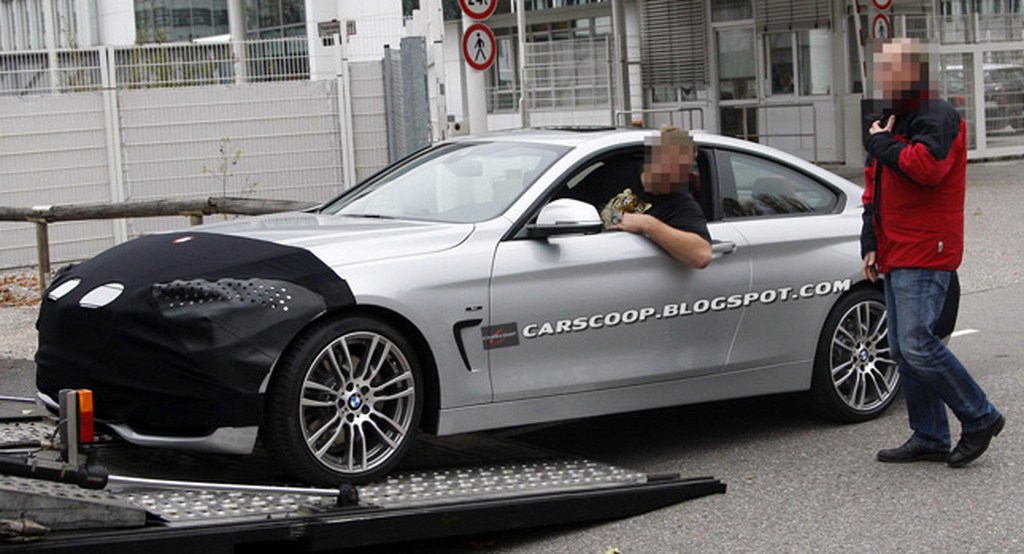 Source – CarScoop