Volvo Powered 'Terror' Tractor Is Fast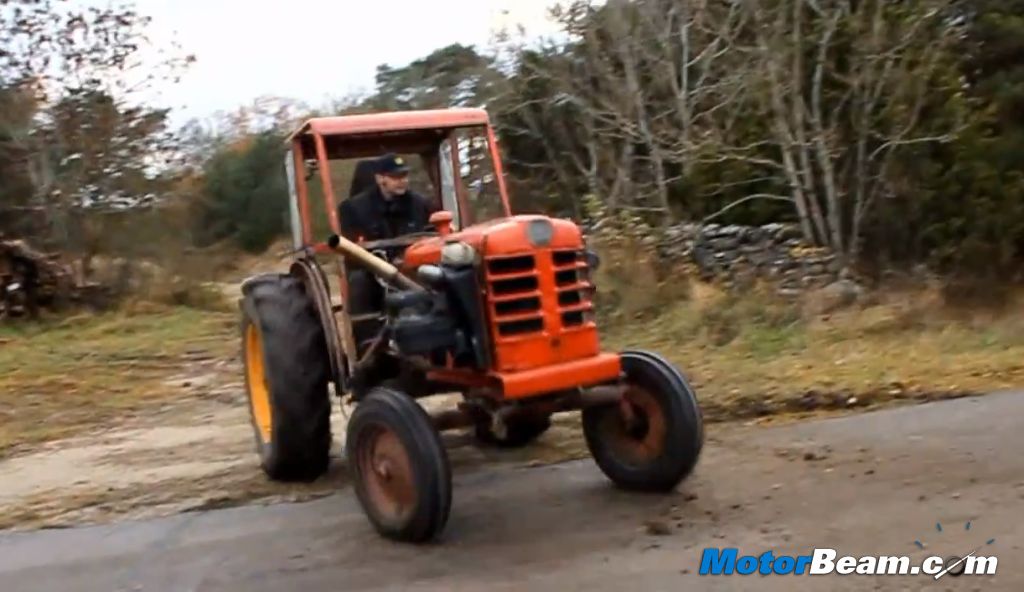 Have you ever seen a tractor burning rubber, doing donuts and drifting on the field and at the same time plowing your farm? An old Swedish tractor from the middle of the last century featuring a Volvo B21ET turbocharged petrol engine can do just that. It is called the Volvo Terror. The Volvo Terror is as fast on the fields as it is on the road. It is hard to believe that a tractor can be so fast and powerful.
From the outside it looks just like an ordinary tractor but under the hood it boasts a B21ET engine belonging to Volvo's Redblock petrol engine series which was also used on cars like the Volvo 240. We don't know if the engine found in the tractor is completely stock or has been tweaked, but the Volvo stock engine is a 2.1-litre turbocharged four-cylinder engine that churns out 155 BHP. This engine dates back to 1984.
We don't have too much of information, but what we have is an interesting video of the Terror Tractor showcasing its talents on the field as well as on the road. Surely the engine doesn't seem to be stock and we feel the tractor might be producing a whole lot more power and torque.
[youtube:http://www.youtube.com/watch?&v=9yHl24QynOM 540 375]