Brough Superior SS100 Is Rolls-Royce Of 2-Wheels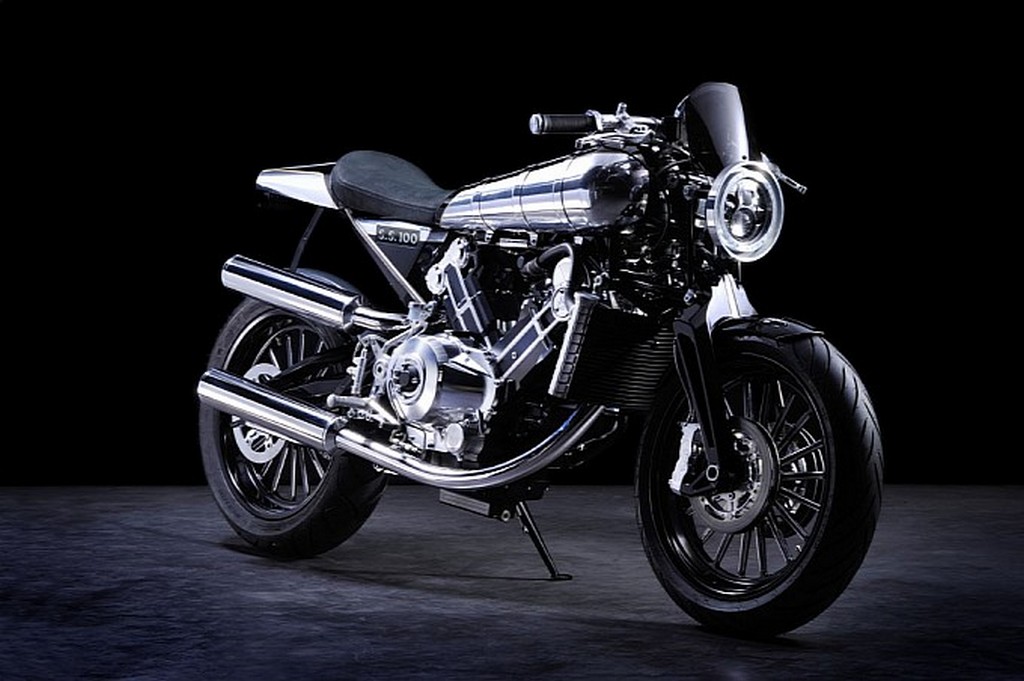 90 years after the first SS100 was launched by the British marquee, Brough Superior is bringing back the revised SS100 in limited numbers and the same was showcased at the 2013 EICMA Motorcycle Show. Brough Superior is dubbed as the "Rolls-Royce Of Motorcycles". Around 383 numbers of the SS100 powered by 1000cc engines were produced between 1924 and 1940, all of which exhibited high performance and superior quality. Most bikes manufactured by this company were custom built and one could rarely find two bikes of the same configuration.
Brough Superior hopes to make a comeback to prominence owing to its collaboration with the French firm Boxer Design. The design of the Brough Superior comes from the golden 20s and 30s, a time when the English brand gained high reputation by building more expensive and exceptionally fast vehicles. The frame is made up of steel whilst titanium is used in the trellis suspension triangles and seat structure so as to keep the weight to a minimum.
A double wishbone arrangement based on MotoGP engineering from the 80s and 90s exist at the front end wherein the double triangle fork dissociates braking and steering. The progressive link system is completely adjustable and the system uses an Ohlins mono-shock with preload capabilities to anchor the front. The double wishbone at the front fork is made of aluminum-magnesium alloy.
For riding, a 88-degree V2 engine of 997cc capacity gives the Brough Superior SS100 up to 140 HP of power at 10,000 RPM and 140 Nm of torque. The power output can range between 100 HP to 140 HP depending on the ECU settings which are established by the factory as per the owner's preferences. The engine is fabricated thanks to an alliance between specialists Akira and Boxer Design. The 8-valve, dual overhead cam engine has a bore of 94 mm and an operating stroke length of 71.8 mm.
One of the most interesting traits of the 2014 Brough Superior SS100 is the quadruple disc arrangement of the front brakes which almost make it look like drum brakes. These discs are made of aluminum-ceramic composite developed by Beringer reducing the gyroscopic effect and the weight while increasing the braking power. The Brough Superior SS100 rides on 18-inch wheels at the front and rear while weighing around 180 kgs. However the 2014 edition of the SS100 will come at a price which is certainly not cheap. It is likely to cost over 50,000 euros (Rs. 42 lakhs) and will launch only in the second quarter of 2015.