2014 Hero Splendor Pro Gets Aesthetic Enhancements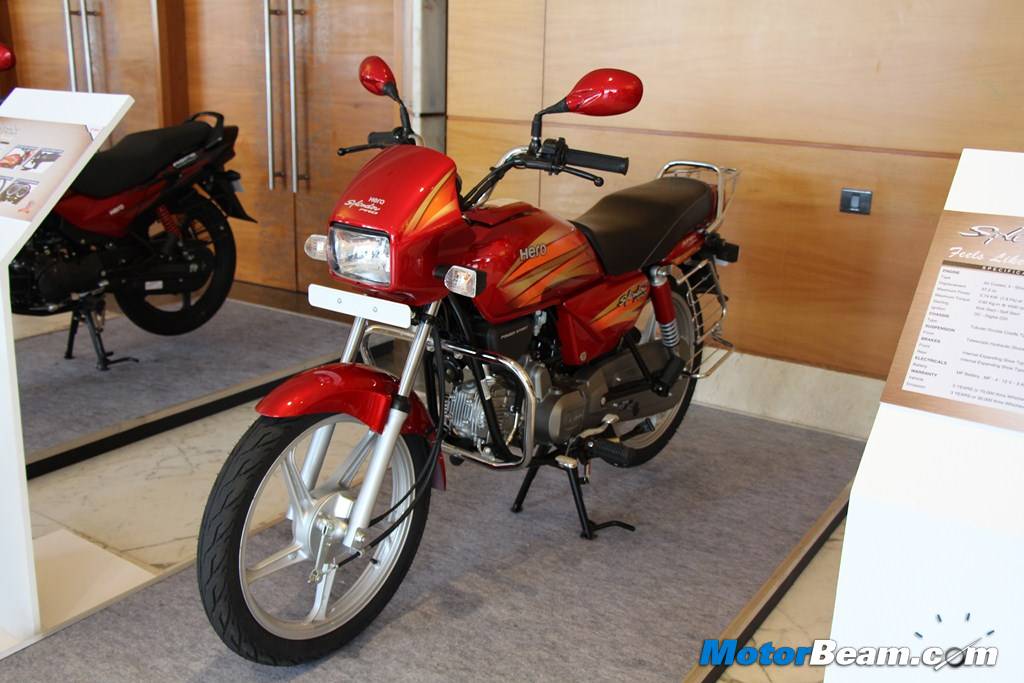 Another day, another Hero post. India's largest motorcycle manufacturer has plans to flood its showrooms with new products. 50 new offerings in the next three years is a lot. But those in the know aren't excited as most of these products are going to be refreshes and facelifts. Some of the bikes are being launched to prove a point, like the Hero HF Deluxe Eco which comes with aerodynamic mirrors to boost mileage. Aerodynamics work at speeds in excess of 80 km/hr, which most users aren't going to do anyways. Since rural market is where the Deluxe is most popular, the aerodynamic mirrors will be of little use as many remove the mirrors as soon as they take delivery of the bike.
The Indian motorcycle behemoth has also made aesthetic enhancements to the Splendor Pro giving the motorcycle a new dial design along with a side stand indicator and new graphics. The Hero Splendor Pro also gets a new carrier and a new rear cowl. Hero MotoCorp claims the Splendor Pro gets improved ergonomics on seat along with black alloy wheels although the bike showcased had silver alloy wheels. Currently the Splendor Pro is offered with spoke wheels and the option of an electric start. The price range starts at Rs. 47,000/- (ex-showroom, Mumbai).
The Hero Splendor Pro is powered by the same tried, tested, used, abused ancient mill which has proven its meat to Indian commuters. The 97.2cc single produces 7.8 PS of power at 7500 RPM and 8.04 Nm of torque at 4500 RPM. Underpinned by a tubular double cradle chassis, the Splendor Pro comes with maintenance free battery and telescopic front forks. The bike gets 5-year warranty which is sure to boost confidence of buyers. The Splendor Pro is a very frugal motorcycle and sums up the company's old advert very well – "fill it, shut it, forget it".
[flickr size="center" float="medium"]http://www.flickr.com/photos/motorbeam/10193360806/[/flickr]
[flickr size="center" float="medium"]http://www.flickr.com/photos/motorbeam/10193358026/[/flickr]
[flickr size="center" float="medium"]http://www.flickr.com/photos/motorbeam/10193329045/[/flickr]
[flickr size="center" float="medium"]http://www.flickr.com/photos/motorbeam/10193358656/[/flickr]
[flickr size="center" float="medium"]http://www.flickr.com/photos/motorbeam/10193327925/[/flickr]
[flickr size="center" float="medium"]http://www.flickr.com/photos/motorbeam/10193356176/[/flickr]
[flickr size="center" float="medium"]http://www.flickr.com/photos/motorbeam/10193223914/[/flickr]
[flickr size="center" float="medium"]http://www.flickr.com/photos/motorbeam/10193409723/[/flickr]
[flickr size="center" float="medium"]http://www.flickr.com/photos/motorbeam/10193225164/[/flickr]