Hyundai Unveils All New i10 At Frankfurt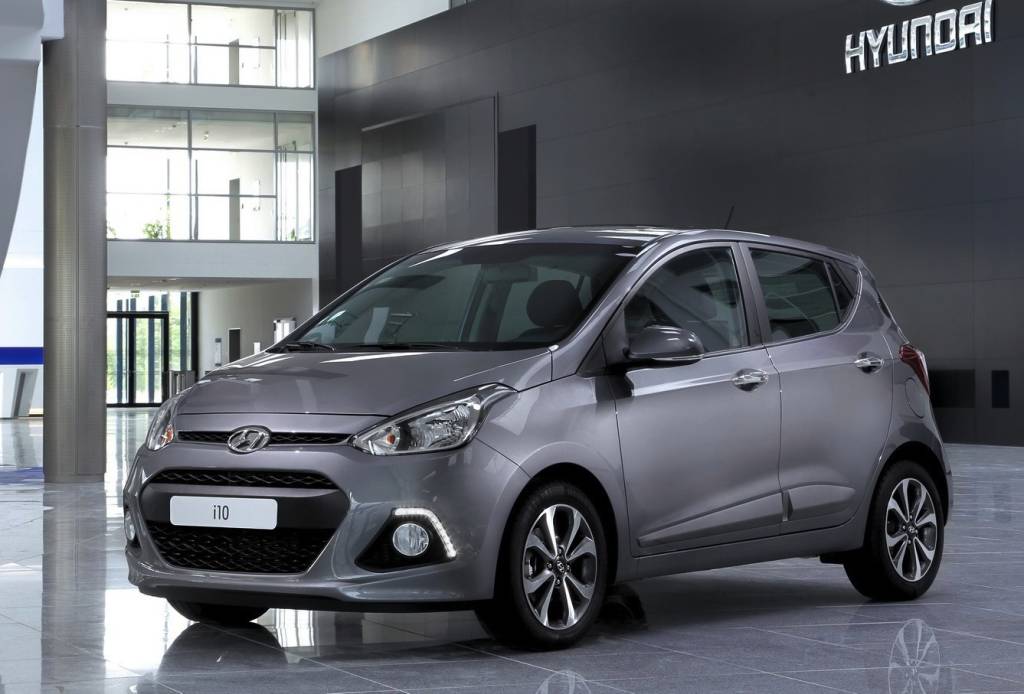 Hyundai has officially pulled off the wraps from the second generation i10, which the company is displaying at the 2013 Frankfurt Motor Show. When Hyundai India unveiled the Grand i10 last month, the automaker's European division released pictures of the second gen i10. Now the automaker has given out all the information of the all new Hyundai i10, including interior shots. For us in India, it's nothing new as the second generation i10 and Grand i10 are similar cars with minor changes, with the latter already on sale in our country.
Read The Hyundai Grand i10 Review
So how different is the second generation i10 from the Grand i10? Not much. On the exterior front, the i10 sports a different grille which doesn't get a chrome strip while the vehicle also gets L-shaped daytime running lights positioned over the front fog lamps. The body side moulding is body coloured in the global model, while the roof rails and rear spoiler (it's integrated) are missing on the European i10.
The 2014 Hyundai i10 also gets bigger wheels and blackened B-pillars while the c-pillar, rear door and rear window design is different in both cars, as the Indian Grand i10 is slightly longer with bigger rear doors and windows for better rear seat comfort. The rear windscreen is different as well.
The all new Hyundai i10 is powered by two petrol Kappa engines, paired to 5-speed manual and 4-speed automatic transmissions. The 1.0-litre, 3-cylinder motor produces 66 PS of power and 94 Nm of torque, offered with the option of an LPG version which produces 67 PS and 90 Nm. The other engine is a 1.25-litre, 4-cylinder unit which produces 87 PS of power and 120 Nm of torque.
On the interior front, there are slight changes as well, like more buttons on the steering wheel because the global i10 has more equipment on offer. It comes with climate control system, traction control system, heated leather steering wheel, cruise control with speed limiter, etc. The dashboard of the European Hyundai i10 is finished in two-tone black and brown while the Indian model gets two-tone black and beige. The new Hyundai i10 rivals the Volkswagen Up! in the European market.