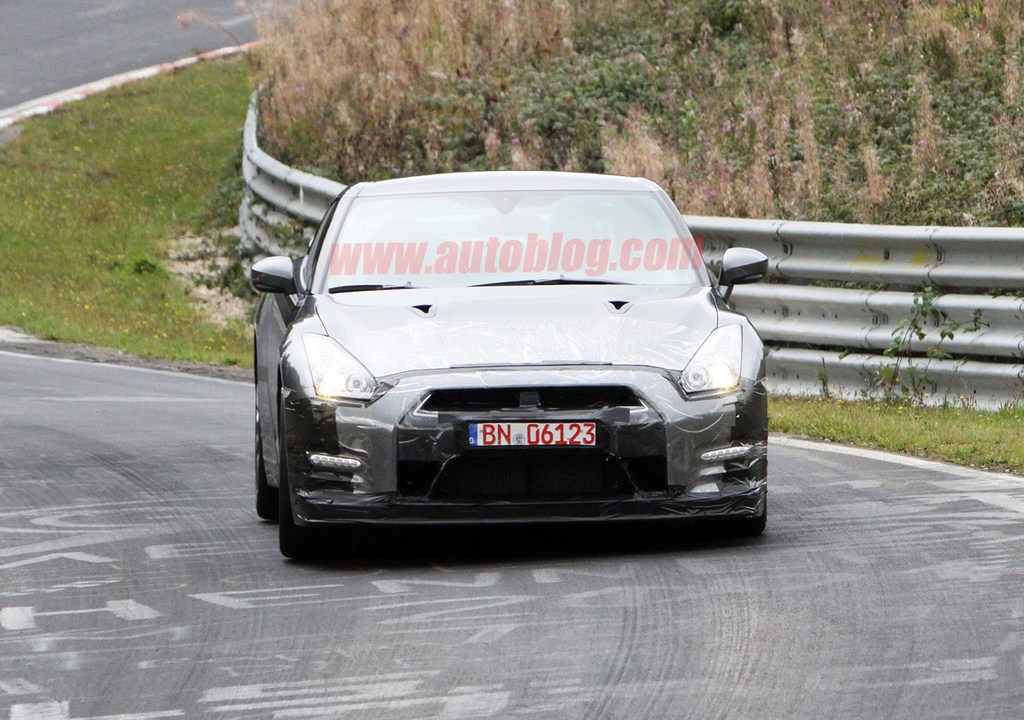 Nissan GT-R is one of the finest four-seater sports car in today's automobile era. Nissan has set new benchmarks with its GT-R. It has also bagged many awards like Top Gear's Car of the year award, International Car of the year, World Performance car of the year and Guinness World Record of the fastest four-seater production car to accelerate to 60 mph to mention a few. And now, the 2014 Nissan GT-R has been spied testing at Nurburgring.
Nissan has been adopting the policy of introducing some engine tweaks and visual changes to its GT-R every year which has been kind of success and has hold the interest of the buyers in this mean machine. Nissan recently launched the 2013 Nissan GT-R and now the 2014 GT-R is caught testing and that too with very less camouflage. Looking at the pictures, things seems quite simple too as according to the spied mule, Nissan will make changes to GT-R's front bumper and some other visual improvements. The new bumper will be altered with cooling ducts. What is majorly expected is the advancement to the powertrain of the 2014 Nissan GT-R. The Japanese giant may increase it by 50 HP and take the engine to 600 BHP mark, making it a more aggressive machine.
2014 Nissan GT-R exteriors seem to be based on the 2013 version. We also expect Nissan to make some alterations to GT-R's interiors. A brand 'RS' version is also expected, however, no official statement has come from Nissan and looking at the pictures the car seems to be in development mode only but it has still created anxiety among the fans. Stay tuned for more details.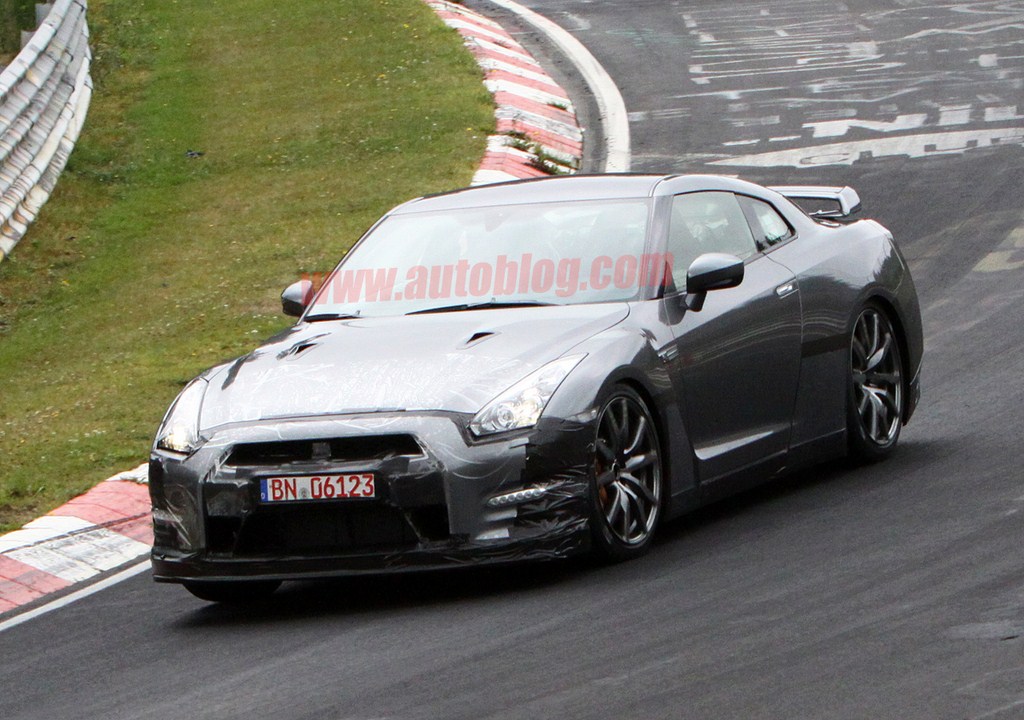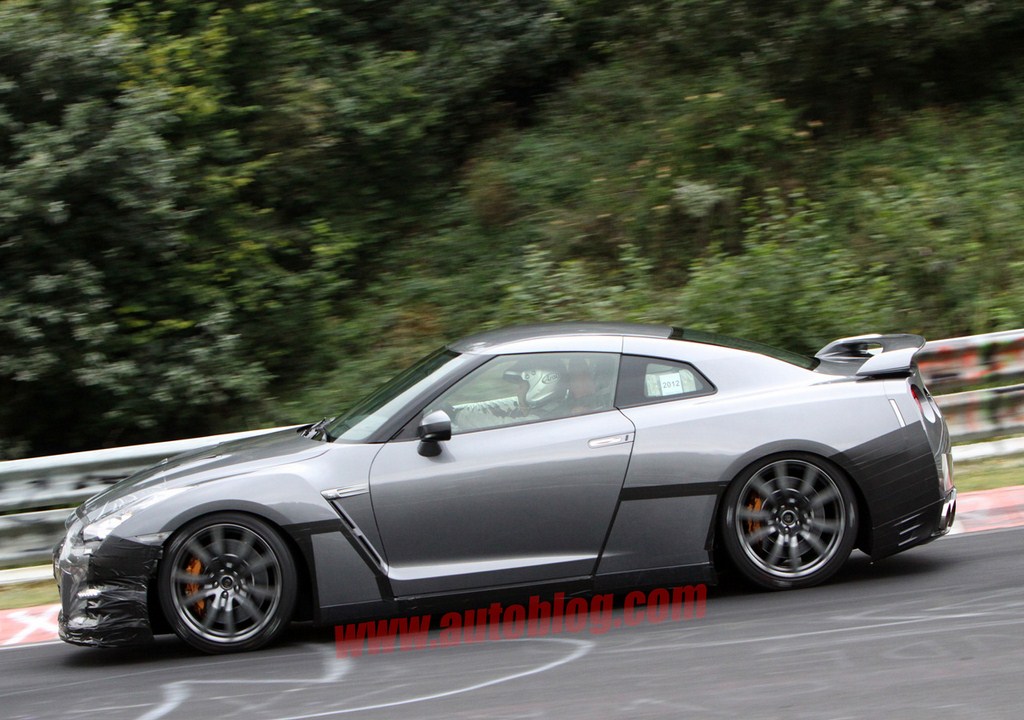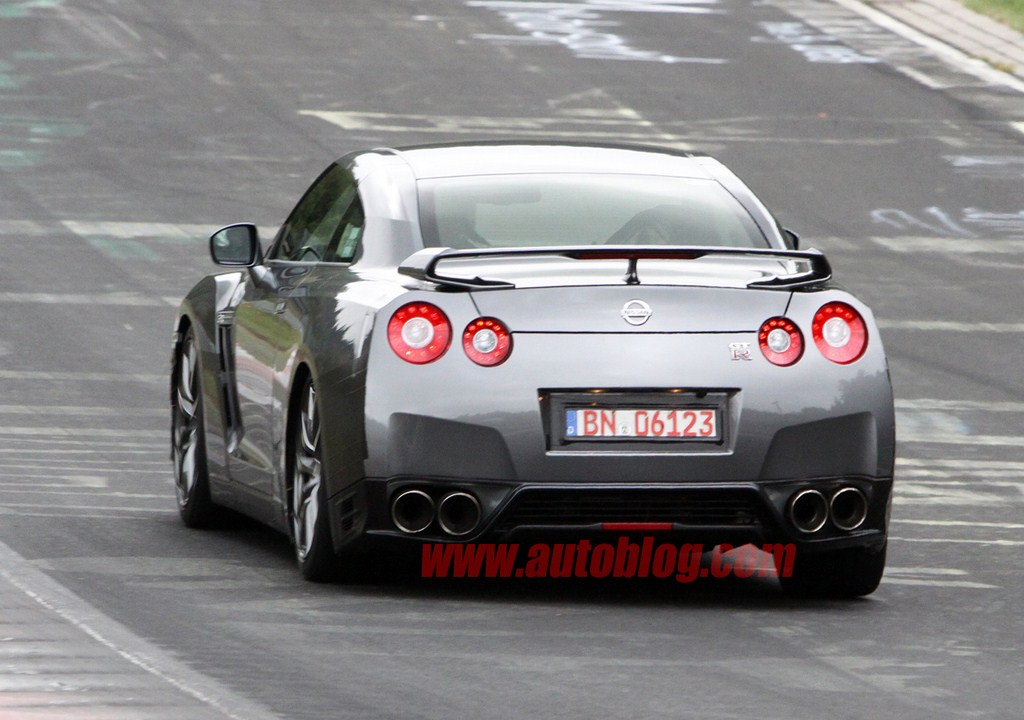 Source – Autoblog
-Kanishk Arora