Nissan GT-R GT500 Is Fast Yet Furious At Auto Expo [Live]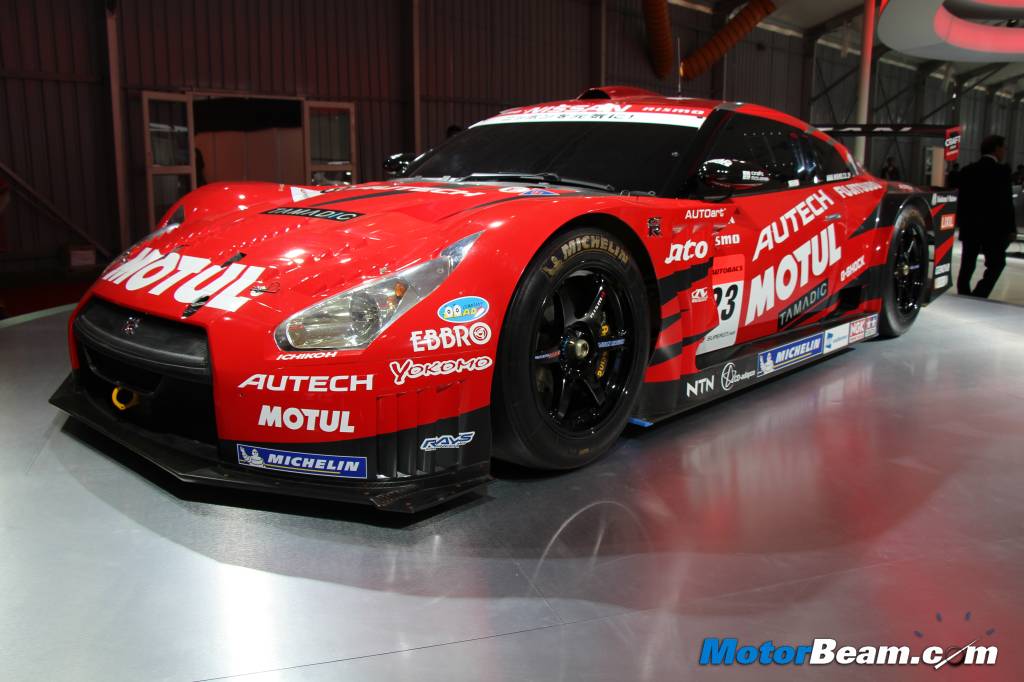 Just how Mercedes-Benz has a performance wing called AMG, Nissan too has its own performance wing called Nismo. Nismo has developed a stonker of a supercar by modifying the Nissan GT-R. The Nissan Nismo GT-R GT500 has now been showcased at the 2014 Auto Expo and it has left us drooling. This sports car is Nissan's official vehicle for the 2014 Super GT racing series. The Nismo GT-R GT500 resembles the regular road-legal version of the Nissan GT-R unlike the previous Super GT racing car from the company.
New technical regulations have been laid out for the Super GT series GT500 class and hence Nismo has developed this vehicle to comply with these rules as well as provide some tough competition to rivals. A demonstration run of the Nissan GT-R GT500 was held in August 2013 at the Suzuka Circuit along with its rivals from Honda and Lexus. The GT-R GT500 was also displayed at the Nismo festival that was held on 1st December 2013 at the Fuji Speedway.
Even though the base car is still a regular Nissan GT-R, Nismo has done a mind-boggling number of modifications to the vehicle to help generate a tremendous amount of performance. Aerodynamics have been improved and lightweight parts have been used wherever possible. Keeping the weight as low as possible is a key factor in defining such a vehicle's performance. The GT-R GT500 has also been fitted with new bumpers, spoiler, wheel arches, additional air vents, etc. to help the vehicle stay stable at high speeds. The Nissan GT-R GT500 is powered by a 3.4-litre V8 engine.