Triumph Modern Classic Range Gets Refreshed For 2014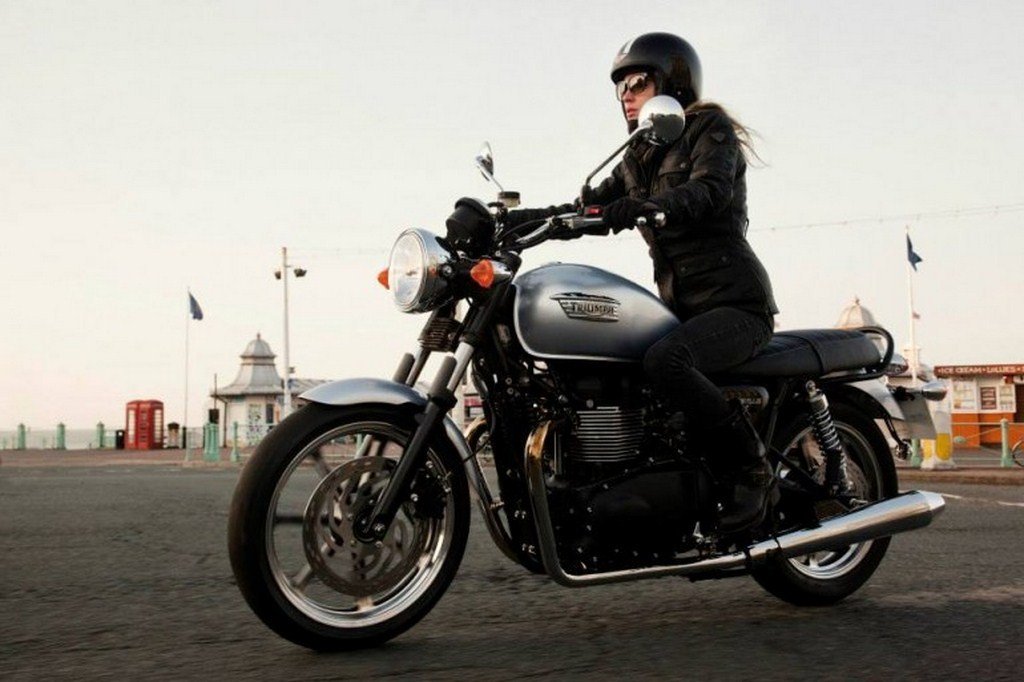 Triumph is prepared to update its Modern Classic range for the model year 2014, which includes motorcycles such as Bonneville, T100, Thruxton and Scrambler. There are no significant updates but a mild one in order to keep the products fresh. The Triumph Bonneville is an entry level motorcycle from the Modern Classic range which gets updated with machined cooling fins on the cylinders and blacked out cooling lines. The seat is now provided with improved filler material for better riding comfort and gets an additional black grab rail at the rear.
The exhaust note on the 2014 Triumph Bonneville has been updated too with a more throaty exhaust note. The colour options with the bike include white/blue, silver and black. Next up is the 2014 Triumph Bonneville T100 which gets similar engine treatment but with additional chrome grab rail and chainguard. It boasts of larger 19-inch spoked wheels and taller handlebars. The colours for the updated T100 include white/gold and black/red. The black themed T100 gets black treatment on wheel rims, wheel hubs, handlebars, RSU springs, mudguard stays, mirrors, engine finish and grab rail.
The 2014 Triumph Thruxton also continues with the same engine and exhaust refinement updates. New add-ons include adjustable rear suspension, upswept exhausts and lower handlebars to give it a cafe racer appearance. Colour options for the 2014 Thruxton include black and green, both treated with gold accents. The Scrambler gets similar mechanical changes with cosmetic treatment such as blacked out oil cooler lines, handlebars, wheel rims, wheel hubs and rear master cylinder reservoir cover. New colours include matte blue and red/silver. On sale in the UK from September 1, pricing is yet to be announced.