2015 BMW 6-Series Facelift Unveiled, India Bound
BMW has updated the 6-Series and the 2015 model gets only minor and unnoticeable changes. BMW calls its facelift Life Cycle Impulse, we call it invisible changes which solicit the use of a microscope.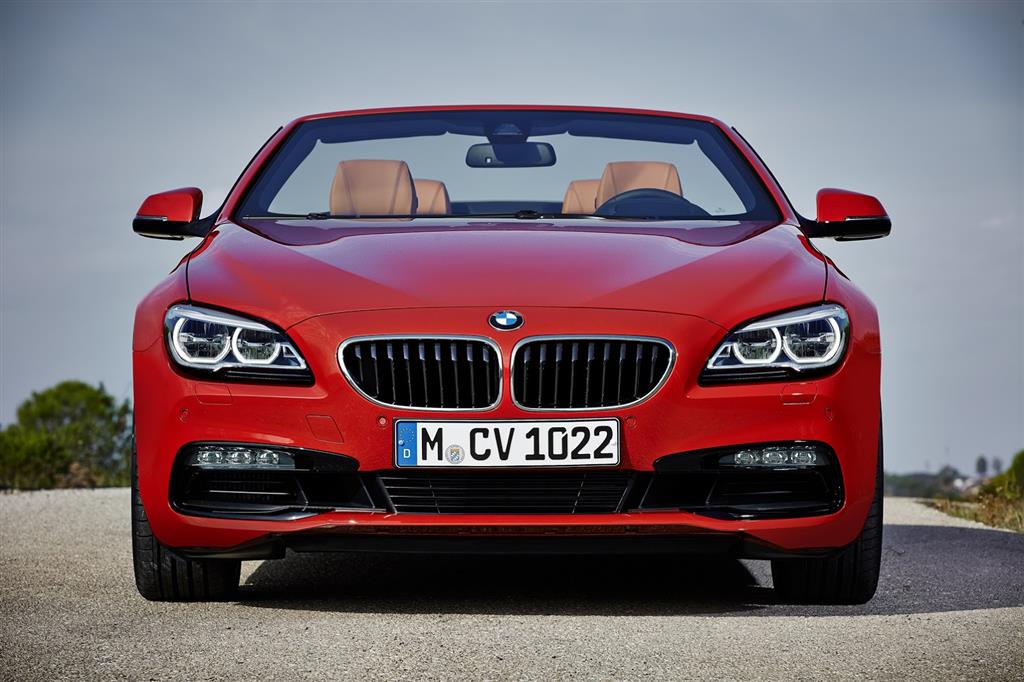 The 2015 BMW 6-Series has been revealed and the vehicle gets very minor updates this time around. The updated 6-Series will be displayed to the public at the 2015 Detroit Auto Show and will be launched in India by mid-2015. The 2015 6-Series retains most of the package of the current model and gets only few changes. First of all, BMW is providing a Black Accent Package which is nothing but a set of black accents on the wheels and other trims. The kidney grille at the front gets nine bars on the 2015 model while the current model has ten bars.
Other updates on the 2015 BMW 6-Series are – restyled front and rear bumpers, standard LED headlamps, new design for the alloy wheels (17″ and 18″), new interior trim colours and a standard HUD (Heads-Up Display). The 6-Series also comes with features like BMW ConnectedDrive and navigation. The 2015 6-Series also marks the return of the 640i and 650i models. Mechanically, there are no changes but the 6-Series is now EU6 compliant and the petrol models get a new sports exhaust.
The 2015 BMW 6-Series gets the following engines –
640i – 3.0-litre inline 6-cylinder with 316 HP of power
650i – 4.4-litre V8 TwinTurbo with 444 HP of power
640d – 3.0-litre unit with 309 HP of power
M6 – 4.4-litre V8 TwinTurbo with 552 HP of power
The BMW M6 gets a 7-speed transmission controlled by an M-differential while the other models get an 8-speed automatic tranny with all variants getting paddle shifters. The M6 does 0-100 km/hr in just 4.2 seconds.