BMW To Launch Facelifted 6-Series & X6 In 2012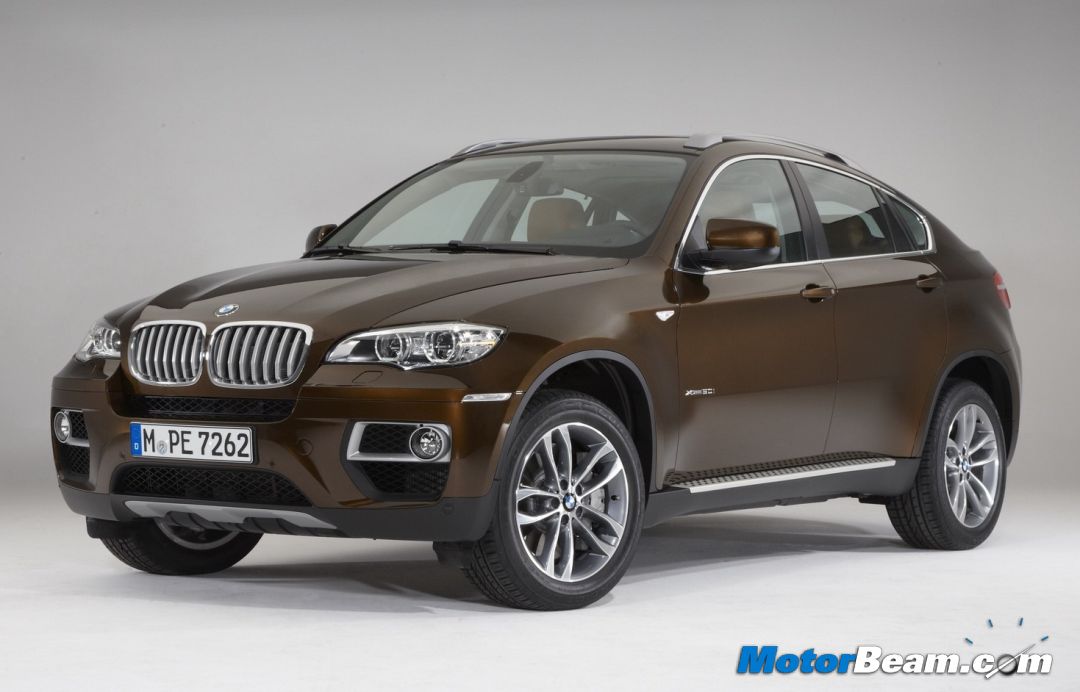 BMW India has just launched the new 3-Series (F30) and has planned four more launches for 2012. We already know that BMW will be bringing in the facelifts of the X1 and 7-Series later this year. At the launch of the new BMW 3-Series, the company also confirmed its plans to bring in the new 6-Series Coupe and facelifted X6 within the next five months. Both these cars will be brought in via the CBU route. These upcoming launches clearly show how aggressive BMW is about the Indian market, which will help them maintain a clear lead ahead of its German rivals, Audi and Mercedes-Benz.
The 2013 BMW X6 gets minor styling tweaks, such as new head lights, slightly changed front grille, new front bumper, new alloy wheels and new tail lights. The interiors have got minor tweaks as well and the 4-seater X6 is offered in new colors, including Marrakesh Brown metallic. The engine options on the new BMW X6 remain the same though and the Bavarian automaker will offer the SAV in xDrive30d and xDrive50i variants. These engines produce 245 BHP and 400 BHP respectively. Currently the BMW X6 (30d) is priced at Rs. 1.05 crore, while the BMW X6 (50i) is priced at RS. 1.24 crore (on-road, Mumbai).
BMW India will also launch the 2013 6-Series Coupe, whose chassis has been tweaked to give it better handling characteristics. The company has also added the M-specific power steering along with a more powerful braking system. The new BMW 6-Series Coupe will be offered in two variants, 640d and 650i. The BMW 640d is powered by a 3.0-litre turbocharged engine which produces 308 BHP of peak power at 4400 RPM and a massive 630 Nm of peak torque between 1500 and 2500 RPM. This helps the 640d in reaching 100 km/h in just 5.2 seconds and yes that is a diesel engine underneath the hood.
The BMW 650i is powered by a a 4.4-litre V8 petrol engine which produces 400 BHP of peak power between 5500 and 6400 RPM and 600 Nm of peak torque between 1750 and 4500 RPM. The 650i reaches 100 km/h in 4.5 seconds. If you still want more performance, there is an optional M package on offer too. Both the 640d and 650i are mated to a 8-speed automatic gearbox and have a top speed limited to 250 km/h. Currently the BMW 640d Coupe is priced at Rs. 1.09 crore, while the BMW 650i Coupe is priced at Rs. 1.186 crore (on-road, Mumbai).