2015 Chak Molot Is World's Safest Handmade Motorcycle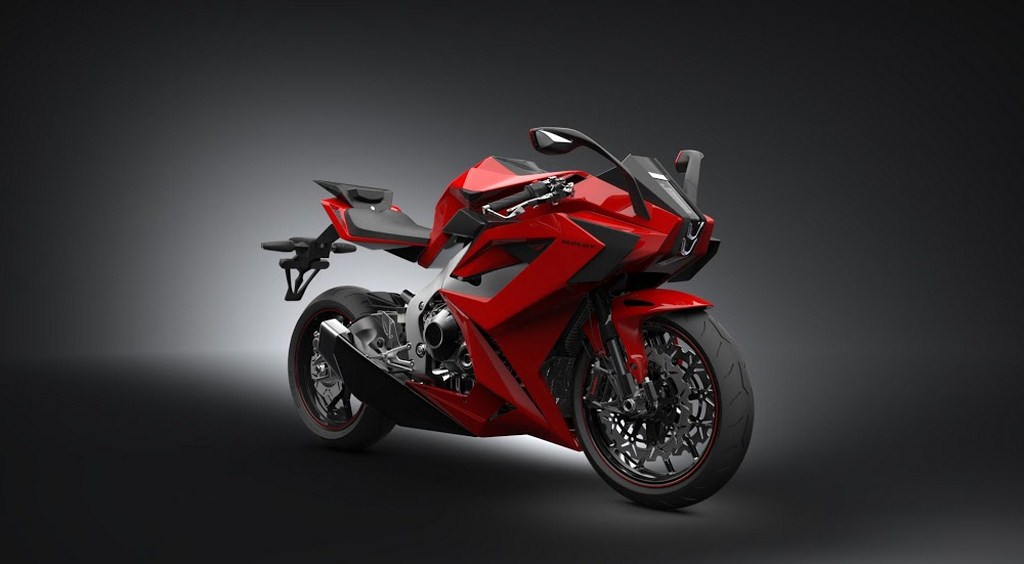 Chak Motors is a Russian motorcycle manufacturer that has come up with a unique concept of handmade motorcycles. They follow four principles – safety, technology, design and craft. The Molot motorcycle is equipped with high tech safety and advanced features. The bike is crafted in a very aggressive and futuristic design tone with great attention to detail. Underneath the sporty jacket lies a 2013 Honda CBR1000RR ABS version, which is the donor bike for the Chak Molot. The frame has been modified to give a lighter look and the Molot doesn't come cheap at a price of $75,000 (Rs. 45.75 lakhs)!
The rear cowl of the Molot is light and looks fragile but Chak has used aluminium and carbon fibre composites to make it strong, which can support up to 200 kgs of weight. Each panel of the Molot has been designed, keeping in mind efficient aerodynamics. Molot features all LED light system, which includes – headlights, day time running lights, blinkers and tail light. On the safety front, it gets equipped with Predictive Emergency Braking System (PEBS) that works in amalgamation with ABS, two radars in the front and HD camera mounted on the headlight. As the name suggests, PEBS applies brakes to avoid collision.
The PEBS also warns the rider by flashing light on the dash and vibration in the handle bars. Next up is blind spot monitoring that detects blind spots through sensors mounted in the rear cowl. Then there is the Lane Departure Warning System (LDWS) that warns the rider when departing without giving a signal. Gyroscope is also installed that detects uncontrolled situation and disables throttle. The HD camera up front records everything 24/7, even when the bike is parked. All the data is stored in a black box, which is also found on planes. Smart phone charging facility is also available on the bike.
The Molot is powered by a 999.8cc liquid-cooled inline 4-cylinder engine with DOHC layout, mated to a 6-speed gearbox. The suspension setup consists of 43 mm inverted fork at the front and a shock at the rear. Stopping power comes from 320 mm dual discs at the front and single 220 mm disc at the rear. In order to reduce production time, Chak has implemented 3D printing technology with the Molot. About 5 percent of the motorcycle is built from 3D printed metal or plastic. Majority of the body work is done using carbon fibre to keep it light. A small lithium-ion battery is used instead of lead/acid battery.
[youtube:http://www.youtube.com/watch?&v=jeY5-HM5PMw 540 375]