First Comes Life, Then Comes Speed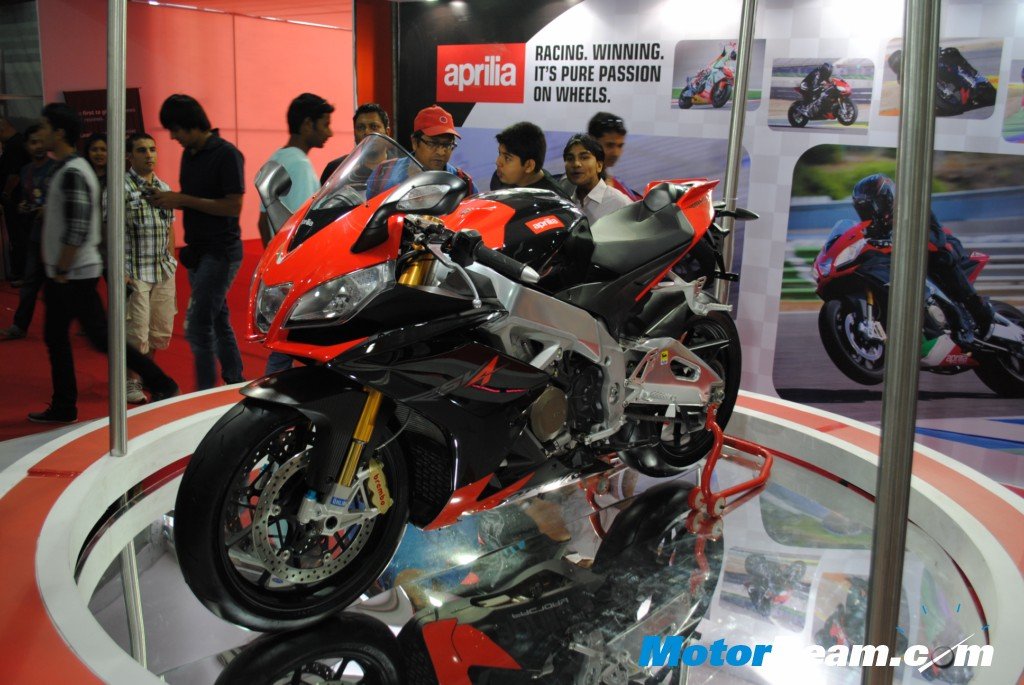 Bike enthusiasts are plenty out there on the roads who want to extract the full power of their bikes. It is the adrenaline rush at the high speeds that give the ultimate joy to the bikers. Unfortunately, many others try to imitate such actions done by the experts and end up injuring themselves and at times lose their lives. It is not just the safety of oneself but also the safety of the other passersby. Owning a super-bike might be the biggest dream of a bike enthusiast, but riding it safely, ensuring others safety is his responsibility.
Check out the video below and anyone who loves speed would love this video as well. The biker here is riding the Aprilia RSV4. Powered by a 999.6 cc, V-4 engine, this bike produces a power output of 180 HP at 12,250 RPM and a peak torque of 115 Nm at 10,000 RPM. The biker in this video rode his bike on a twisty country road. In this case, he is a skilled biker and thus was able to maintain high-speed on such a road. However, one wrong decision and it could be a fatal one for both the biker as well as the other road commuters.
[youtube:http://www.youtube.com/watch?v=PCfCU9dBuOY 540 375]
This biker has exceeded 260 km/h at times on the road that connects a small city in Bosnia to a capital city of Sarajevo. Is it a safe bet irrespective of how skillful you are? After watching this video, many of us, the biking aficionados, would want to try such a stunt. The take away from the video is definitely the safety gears and other precautionary measures the biker took. However, it is definitely not suggested to imitate such actions because nothing is more precious than life.
Here are few safety measures you need to take while going out on a bike ride. First and foremost, always wear a helmet which meets the standard specifications and fits your head comfortably. Either wear a helmet with shield or get a pair of goggles to protect your eyes. Wear pants that are made of thick material and a jacket made up of sturdy material. A pair of gloves should help protect your hands and fingers. When on the bike, wear bright clothes so as to be visible to other commuters.
Check the tyres properly for both the pressure as well as the surface for any cuts and foreign objects. Check for all the controls, especially the lights, horns, brakes and the turn indicators. Ensure you have enough fuel in the tank. Check if the centre and the side stands fold up properly and stay up. While riding, use the horn whenever required so as to alert others. Always try to avoid placing yourself in the front vehicle's blind spot. When going on a group ride, atleast one person should carry a first aid kit and tool-kit. Take precautions and make every bike ride the best ride for you to remember.