2015 Indian Scout Recalled For Rear Brake Issues
The 2015 Scout could lose braking control due to the lack of fluid pressure to the rear brake caliper which could result in a crash.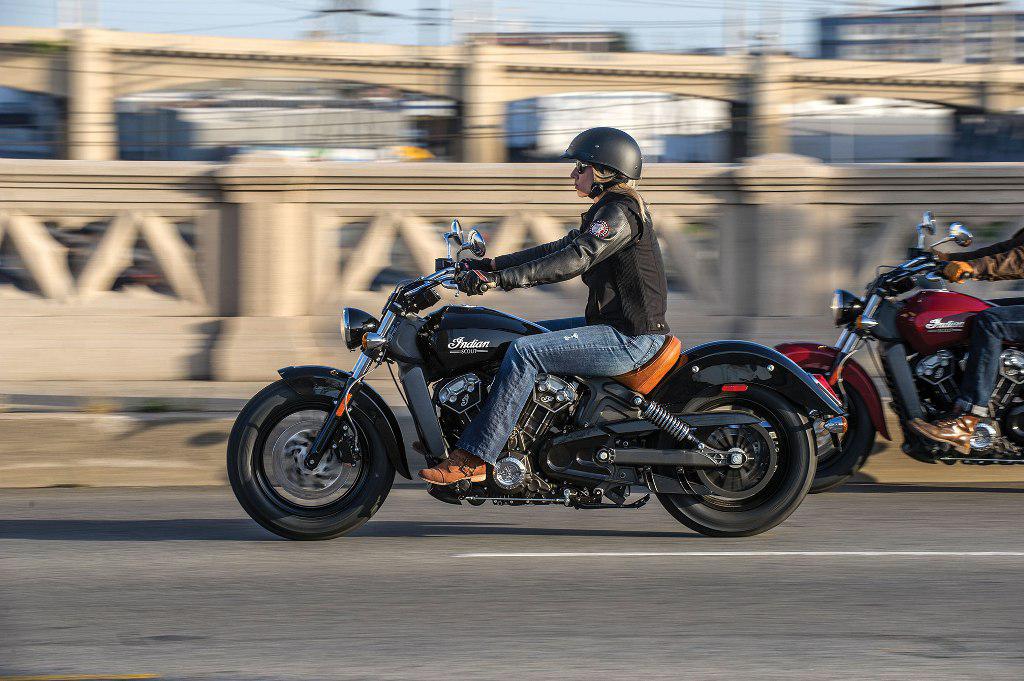 Indian Motorcycles has filed a recall with the National Highway Traffic Safety Administration (NHTSA) for its most affordable cruiser the 'Scout' due to potential problems with the rear brake master cylinder, which may lead to reduction or complete loss in stopping power. About 806 units of the 2015 Indian Scout have been affected by the recall and the issue came to light after a couple of warranty claims were made by the owners. Indian states that the recall has been issued as a precautionary measure and only 4 percent of the total units mentioned are said to be actually defective.
The recall report filed with the NHTSA explains that the piston retaining ring located in the rear master cylinder could have not completely sat into the machined groove in the master cylinder bore. This in turn could cause the inability to generate fluid pressure to the rear brake caliper. Due to the lack of fluid pressure, there were more chances of the rider losing braking control on the Scout that would subsequently increase the risk of a crash. The company claims that no reports of an accident due to the issue have been reported yet.
Indian Motorcycle dealers will replace the rear brake master cylinder on the affected units of the 2015 Scout free of cost and will also reimburse those owners who have already got any work done on their rear brake master cylinder to repair the issue. The iconic motorcycle maker also retails the Scout in India as its most affordable cruiser that is brought via the CBU route, priced at Rs. 12 lakhs (ex-showroom, Delhi). The company has confirmed that the Scout in India hasn't been affected by the recall as deliveries haven't commenced yet.