2015 Mahindra S102 Compact SUV To Get New 1.2-litre Petrol Engine
The new engine platform developed by Mahindra and SsangYong together will spawn a total of seven petrol and diesel engines that will power vehicles from both the brands in the future.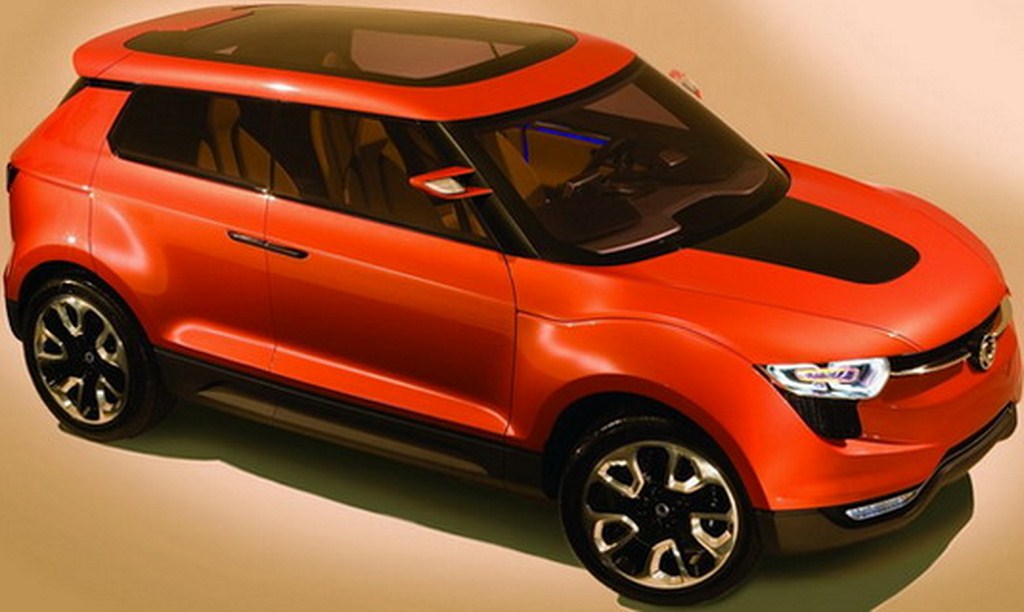 It is a known fact that Mahindra and partner SsangYong have been working on a new set of engines that will power a host of vehicles from both the brands, scheduled to be launched from next year onwards. To be based on an all-new common platform, a total of seven petrol and diesel engines will be on offer and will power a range of petrol and diesel engines in different cubic capacities and power outputs. In a recent statement, Mahindra Automotive boss, Mr. Pawan Goenka confirmed the development, while also revealing the importance of the petrol engines for its products in the future.
Mr. Goenka stated that the new family of engines will come in 1.2-litre and 1.6-litre petrol and diesel configurations. There is also a 1.5-litre diesel under development, while the option of a 1.5-litre petrol and 1.0-litre petrol cannot be ruled out either. Mahindra will first debut the 1.6-litre 4-cylinder, petrol and diesel engines on the upcoming SsangYong X100 compact SUV. While the X100 will be sold only in international markets, the Indian auto giant will debut the 1.2-litre 3-cylinder petrol and diesel engines that will be seen powering the upcoming S102 compact SUV from Mahindra.
Essentially a downsized version of the bigger 1.6-litre unit, the new 1.2-litre petrol and diesel naturally aspirated engines fit the bill perfectly with the sub 4-metre excise duty norms. The 1.2-litre petrol motor is expected to develop around 80 BHP of power and will be launched in 2015. The 1.5-litre diesel on other hand could also feature on the S102 compact SUV and will be introduced in 2017 or on an all-new vehicle by late-2016. Furthermore, the automaker has also been working to incorporate more advanced technologies like direct-injection with turbocharging on the upcoming powertrain that will not only be more powerful but frugal as well.
Mahindra believes that the future lies with petrol powered engines and is slowly making the transition towards the more refined fuel. Petrol engines have never been Mahindra's forte but the company plans to change that with the new lineup of engines. Having developed the engine right from scratch, the auto giant is now adopting new technologies on the engines as well that will make them more powerful and frugal. Mostly known for its diesel flare, the new line of engines will be a huge stepping stone for the company, especially on a global scale.
Source – Autocar