Mercedes Maybach Is S-Class Based Hyper Limousine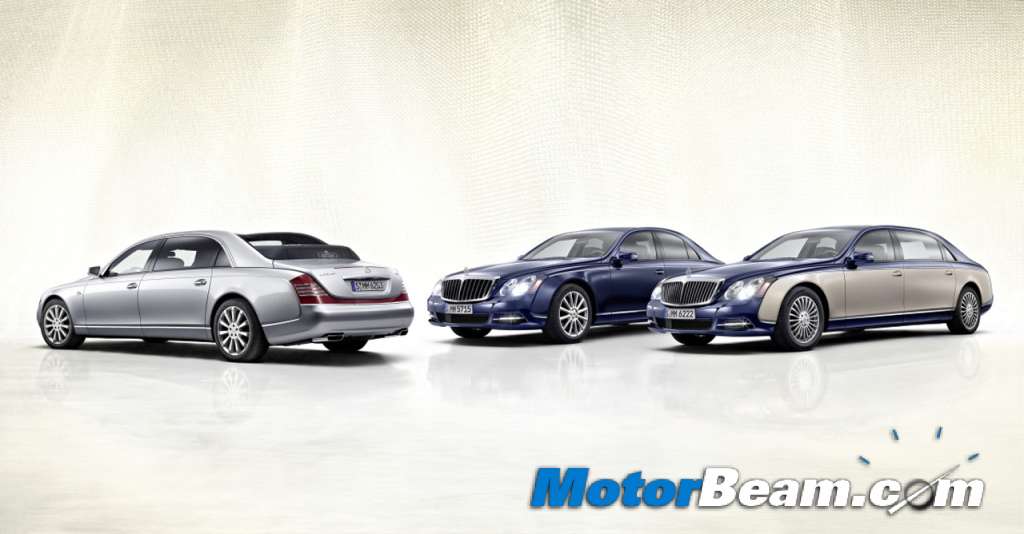 While the legendary luxurious brand Maybach took its last breath in 2012 due to sluggish sales, Daimler AG could revive the brand once again for the third time, to entice the growing class of new ultra-wealthy clients in Asia and the United States. The Maybach brand will be badged to an exclusive version of the flagship S-Class limousine that will get a host of bespoke materials and finest class of leather options to lure the ultra rich clientele. Currently Daimler is missing out on an ultra luxurious brand under its belt with BMW having Rolls-Royce and Volkswagen having Bentley under their arsenal.
The Mercedes Maybach will have an extended wheelbase of 20 centimetres, longer than even the extended version of the current S-Class. Providing extra leg space, the Maybach will be the longest limousine in the Mercedes range until the even longer Pullman version arrives. The Mercedes-Benz Pullman "state limousine" version on the other hand is being designed to ferry around politicians. The Pullman will get an armour-plated version and will cost up to the $1 million mark. The state-of-the-art flagship limousine will have the wheelbase extended by a full metre than the one found on the current S-Class. The extended space will allow an extra row of rear-facing seats in the passenger compartment.
The growth of millionaires has catapulted to nearly two million since 2012 with a huge group of millionaires having sprung up in Asia and the US. A coveted brand for the rich and noble across the globe, the Maybach brand has been competing against rivals Rolls-Royce and Bentley to serve the elite. However, the unique design and a staggering price tag of $3,80,000 could not attract enough clients. After selling a paltry 200 units in 2011, the brand was announced as obsolete in 2012 for the second time.
The original Maybach was first launched as the Mercedes-Benz Pullman 600 back in 1963 and was over six meters in length. It could travel at a top speed of 200 km/hr offering complete comfort to its passengers. The next generation of Maybach limousines will be possibly shown at the Guangzhou and Los Angeles Auto Shows in November this year and will priced more than twice the cost of the Mercedes-Benz S600, which retails at $2,28,000 (over Rs. 3 crores in India).