2015 Porsche Macan SUV Officially Unveiled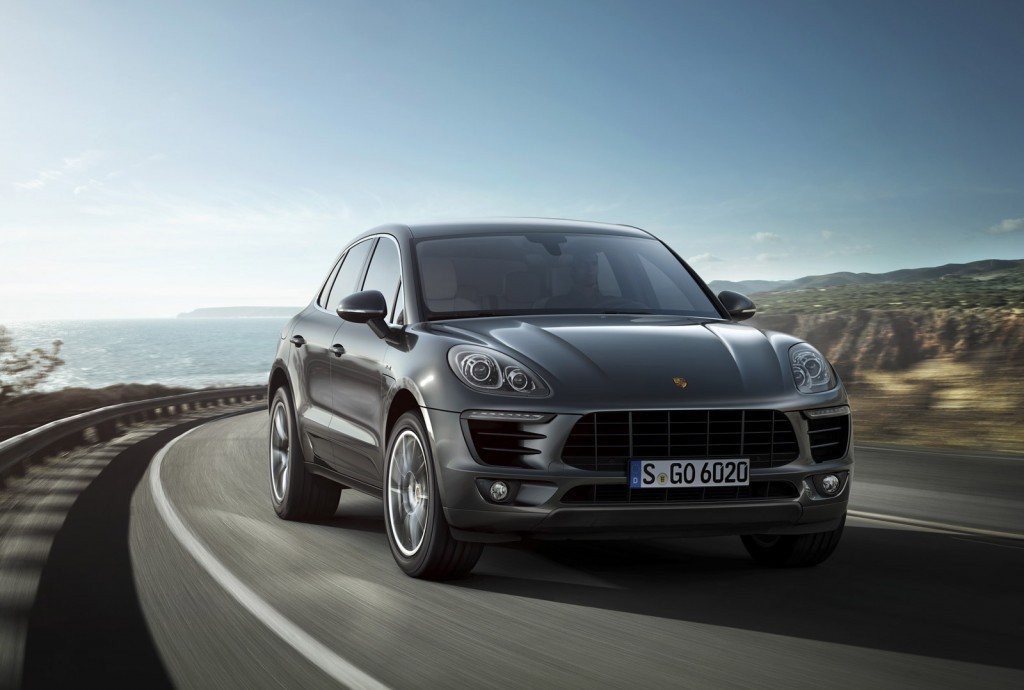 Porsche has unveiled the all-new compact and sporty SUV, the Macan. The name comes from the Indonesian word for tiger. Although taking its cues from its bigger sibling the Cayenne, the baby SUV looks more dynamic with a more steeply sloping bonnet, raked front and rear glass, sweeping roofline and thin tail lamps. While the exteriors resemble quite a bit to the Cayenne, the interiors all the more reaffirm the similarity between the two models.
The Porsche Macan will initially be launched with 3 engines. The base "S" version will be sport a 3.0-litre force-fed V6 bi-turbo engine producing a peak output of 340 HP and 460 Nm. This will do 0-100 km/hr in just 5.3 seconds and if one opts for the sport chrono package, the time taken is reduced to 5 seconds. The "Turbo" version comes with a 3.6-litre turbocharged V6 mill producing 395 HP with a torque rating of 550 Nm. This achieves the 0-100 km/hr mark in 4.6 seconds and 4.4 seconds with the sport chrono package.
A more economical "Diesel" version will be launched with a 3.0-litre V6 engine rated at 255 HP and 580 Nm. In terms of exteriors, the Macan stands at 4680 mm in length, 1920 mm in width and 1620 mm in height. The Porsche Macan is based on the Audi Q5 platform and uses a 7-speed PDK transmission system. The car uses a mixed tyre setup wherein 235/60 R18 (front) and 255/55 R18 (rear) tyres are standard equipment for the Macan S and Macan S Diesel, while the Macan Turbo features 235/55 R19 (front) and 255/50 R19 (rear) tyres. This offers better functional as well as visual benefits.
Porsche torque vectoring plus system enables the Macan to be pushed to its limits in the corners and the off-road mode ensures that the vehicle is capable of handling the tarmac as well as off-beat terrains with ease. The Porsche Macan is priced at $51,000 (Rs. 32 lakhs, without duties and taxes) and this SUV will be showcased at the 2013 Los Angeles Motor Show.