Yamaha Unveils R25 Concept At Tokyo Motor Show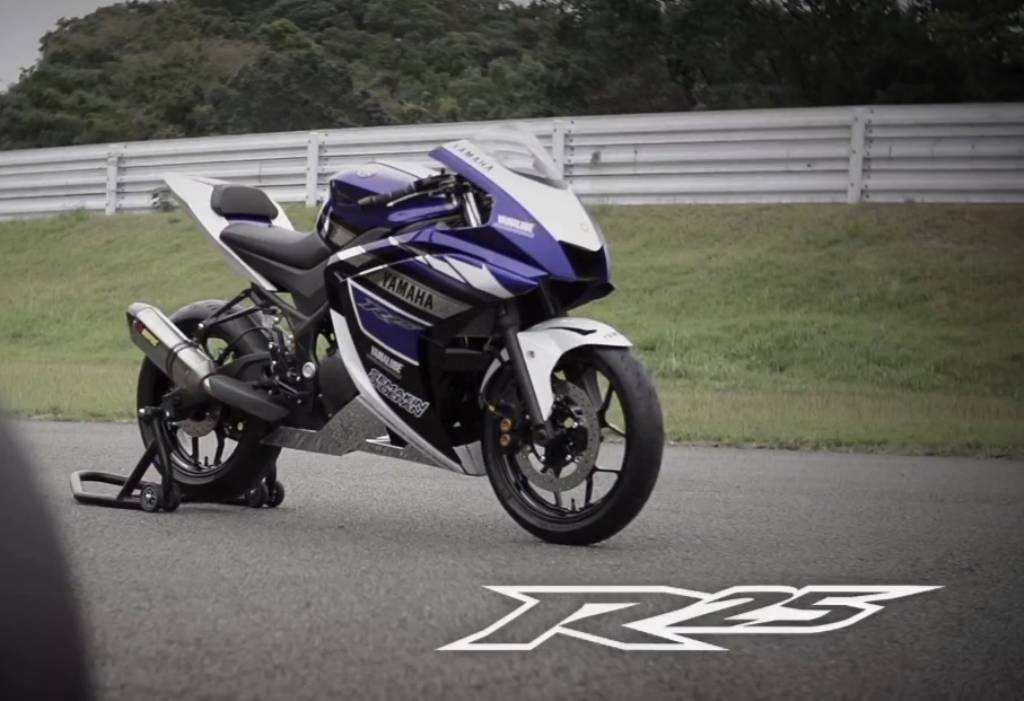 Yamaha fans rejoice. Rejoice as hard as you can. No matter who you are. Poser, rider, enthusiast, biker. Your wet dreams have come true. Yamaha has finally heard us all. The alphanumerical words we were barking all day long have been given the thumbs up. Yamaha has unveiled the "R25" at the 2013 Tokyo Motor Show. The looks of the Yamaha R25 are based on Valentino Rossi's M1 so it looks good, really good. The MotoGP champion has been featured in the video which unveils the bike on a race track.
Technical aspects of the Yamaha R25 seem a bit disappointing. The bike in the pictures and video shows that the R25 is equipped with a tubular frame and right side up forks. We were hoping for a perimeter frame at least. The engine is where this bike regains. The motor is a parallel-twin unit. The 250cc engine should produce something in between 25 to 30 BHP of power. Yamaha's obsession with lightness will help it compete with a category above and should give a tough time to its real competitors. Featuring discs on both sides, the Yamaha R25 has fat tyres too. The wheelbase seems on the shorter side. We can safely expect a aluminium swingarm as well. Yamaha's strong lineage of dynamics will make the R25 an absolute joy to ride.
"A superbike you can ride every day is the development concept behind the R25, a 250cc sport bike mounting a newly developed in-line 2-cylinder engine on a lightweight, slim and compact chassis that shares its look with the YZR-M1 MotoGP machine. It boasts a powerful and sporty ride in the high rpm range while being easy to handle. The R25 is positioned and offered as an entry-model in the sport bike category for developed markets like Japan and Europe, and as a top performance sport bike for emerging markets, primarily throughout Asia," Yamaha said in a statement.
The last two lines is pure bliss to the ears. The Yamaha R25 is bound to come to India for sure. Expect it to challenge the KTM Duke 390, Kawasaki Ninja 300 and Honda CBR300R (which is also coming soon) in terms of performance but not value. Pricing would be the key to its success and we expect the Yamaha R25 to be priced at around Rs. 2.5 lakhs. Expect the R25 to come to India in late 2014 or early 2015. All we want to say is thank you Yamaha and we urge them to bring this highly awaited quarter-litre machine here soon.
[youtube:http://www.youtube.com/watch?v=ck3M0BumS4I 540 375]