2015 Skoda Fabia Caught Testing On The Nurburgring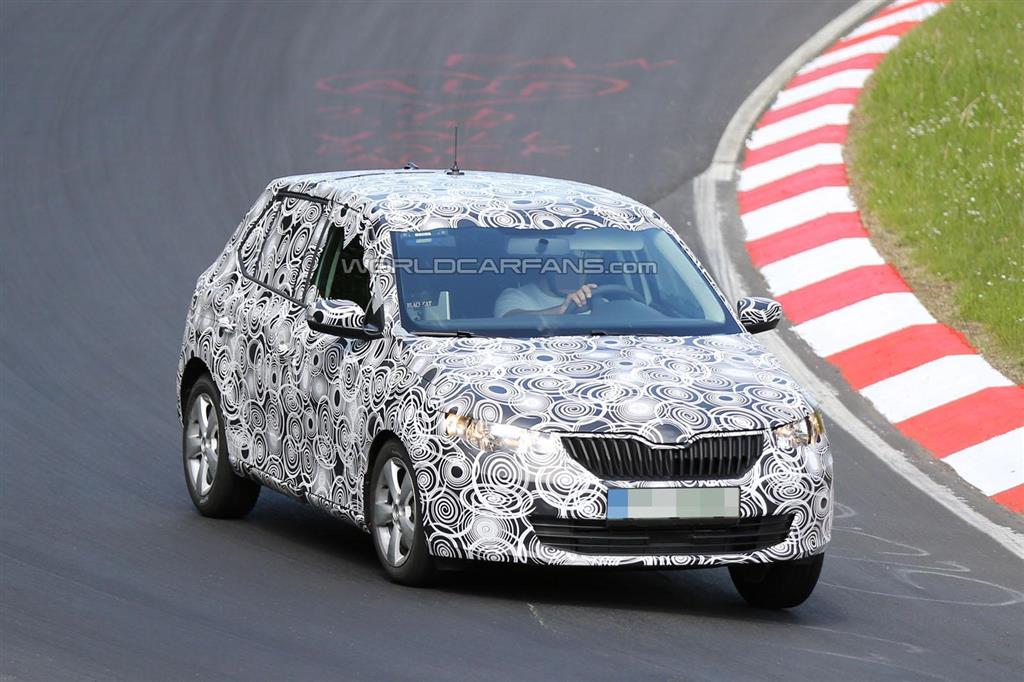 Skoda introduced the second generation Fabia in the Indian market in 2008 but the vehicle never really took off thanks to Skoda's image as a high maintenance brand. The Fabia received a major overhaul in 2011 and many of its parts were shared with the Volkswagen Polo. The Czech automaker also launched a pseudo crossover version of the Fabia, named Fabia Scout which failed to scout for any buyers. Skoda finally axed the Fabia recently owing to poor sales. Now, the third generation Fabia has been spied undergoing trial runs at the Nurburgring in Germany.
The third generation Skoda Fabia will use the existing platform of the previous generation Fabia and not the new MQB platform. The vehicle is dressed up in heavy camouflage in the pictures but we can make out that the front carries very sharp styling which is not too different from the outgoing model. The grille is inspired from the new Octavia while the headlights and bumper will also feature a striking design. Again, the rear too will not be significantly different but it will still carry sharper lines. The tail lights will feature the 'C' design that is already seen on the Laura, Octavia, etc.
The engines that will power the 2015 Skoda Fabia are not yet known but we think the Czech brand will plonk in the 1.2-litre TSI turbocharged petrol unit from the Polo under the Fabia's hood. The other 1.2-litre 3-cylinder petrol unit is unlikely to be used any more. The diesel variant of the Fabia is likely to be powered by a 1.5-litre TDI unit that Volkswagen is currently testing for the Polo. The 1.5-litre oil-burner mated to a 6-speed DSG gearbox (also a 5-speed manual) will surely be welcomed by buyers but then again the prices will easily touch Rs. 10 lakhs for such a variant.
Skoda will unveil the 2015 Fabia at the Paris Motor Show later this year. The third generation Fabia will be launched in India by late 2014 or early 2015. There is a possibility of the premium hatchback spawning a compact sedan (CS) version too. The 2015 Skoda Fabia will compete with the Maruti Swift, Hyundai i20, Volkswagen Polo and Fiat Grande Punto.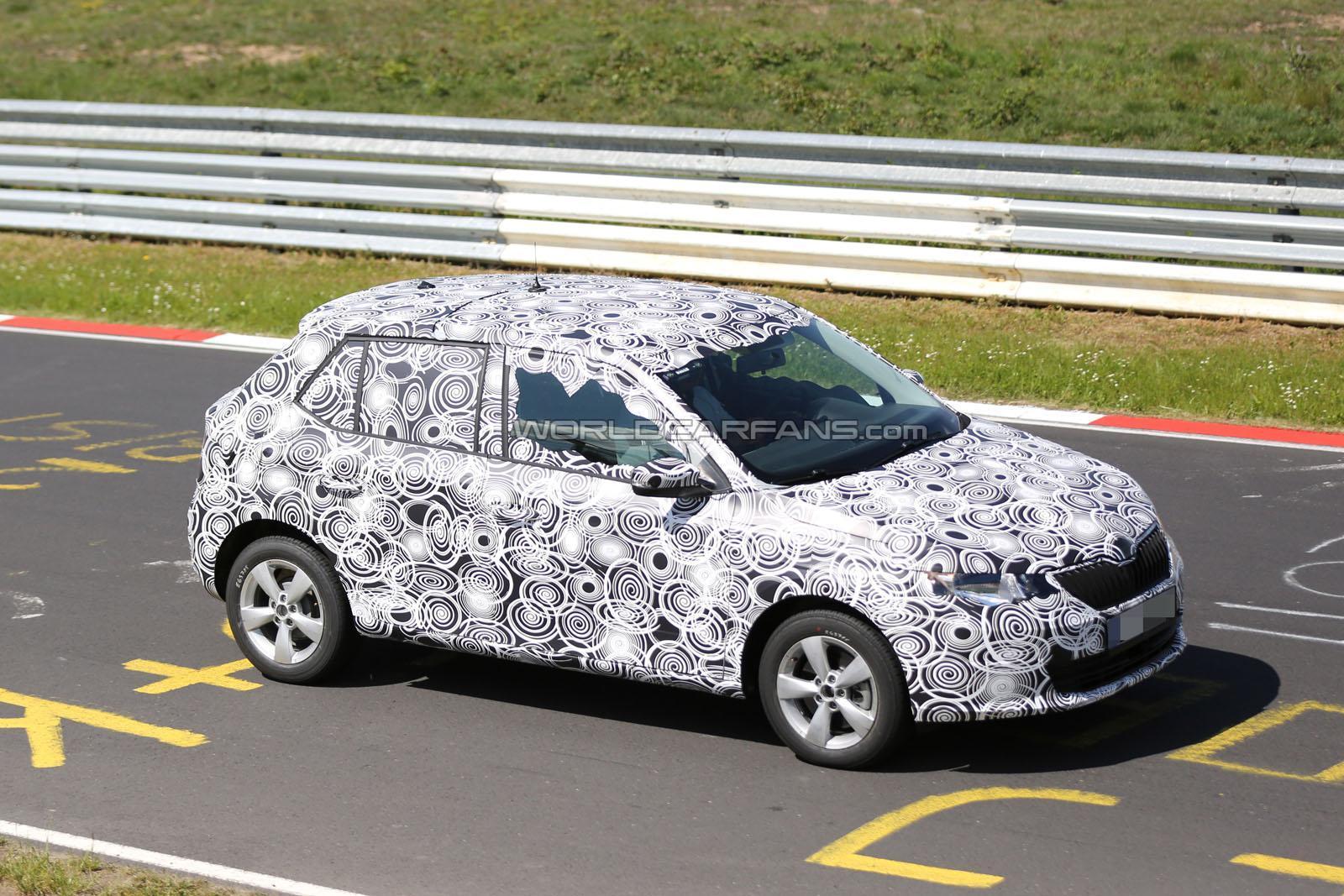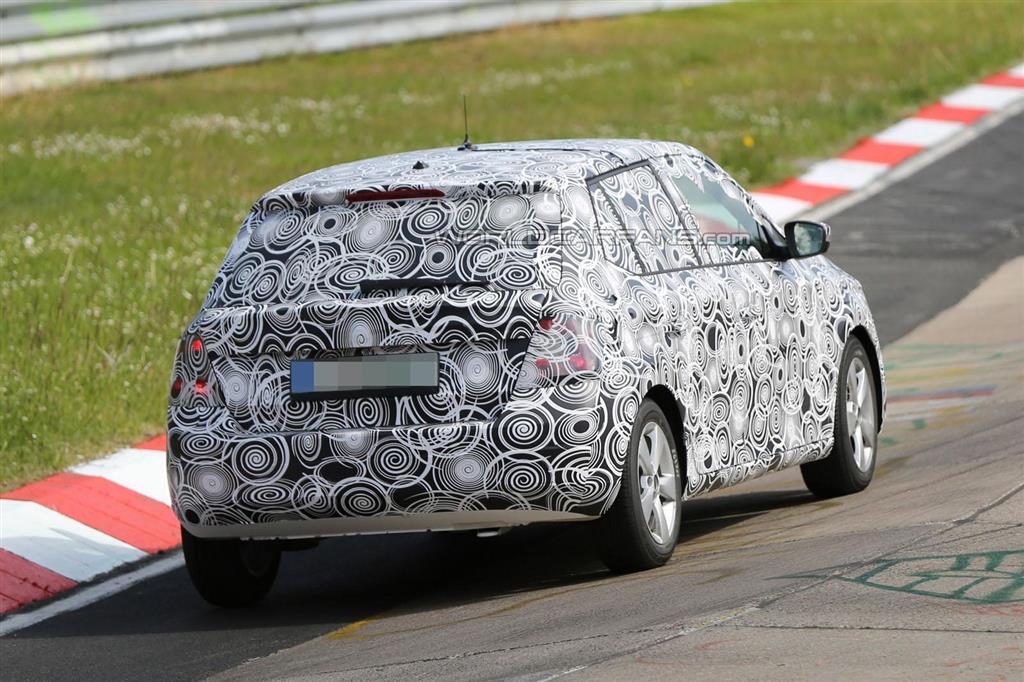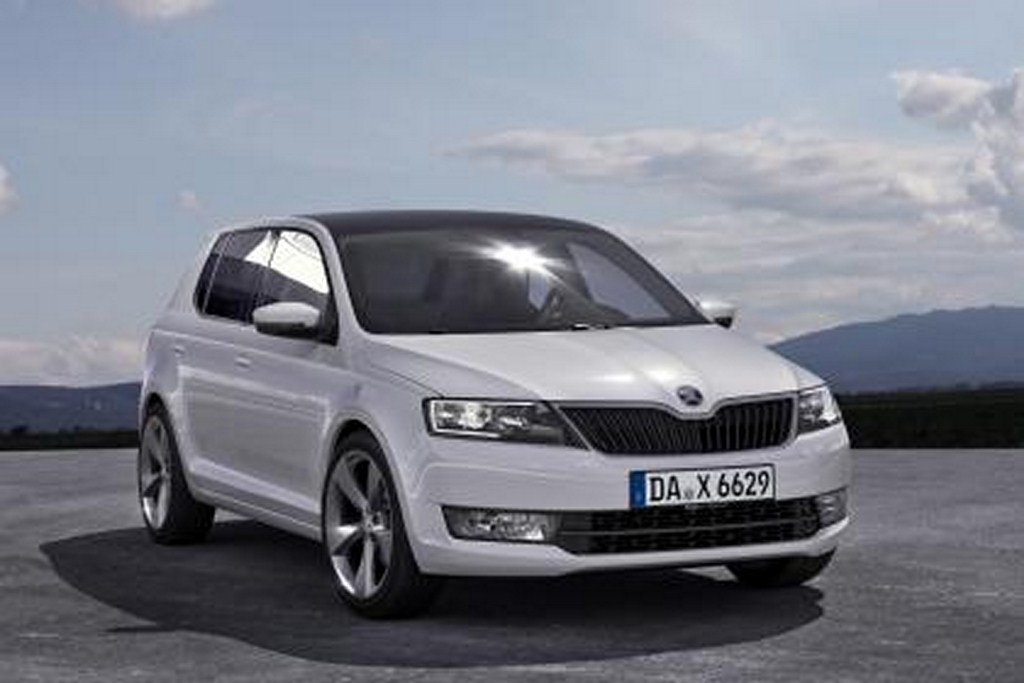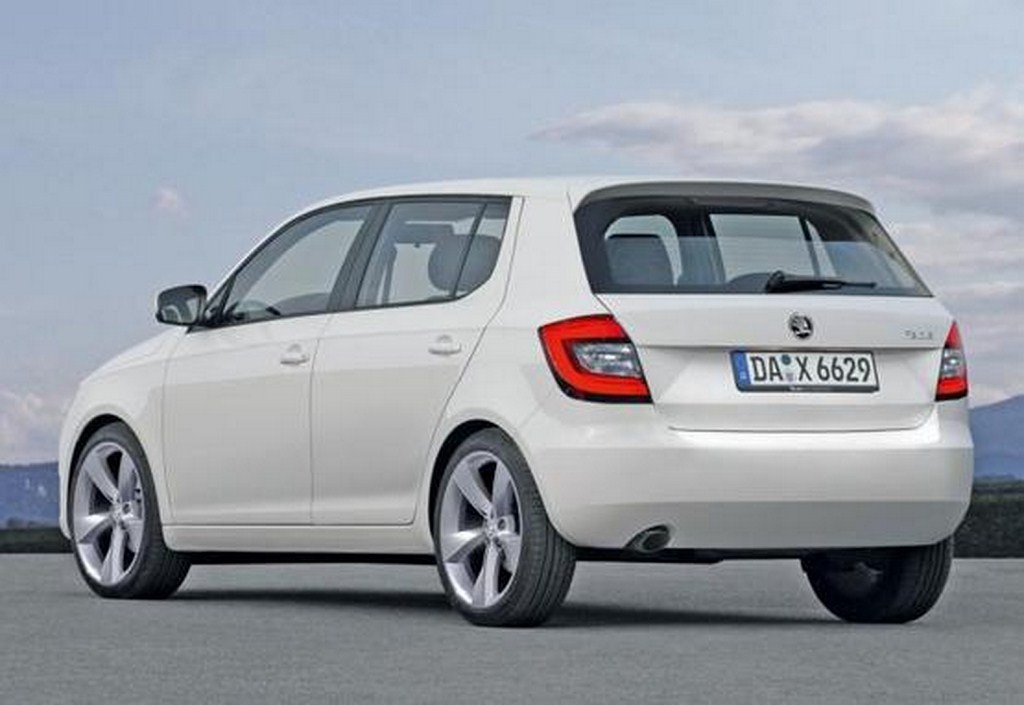 Pictures Source – WorldCarFans