2016 Dacia Duster To Come With Easy-R AMT Gearbox
Dacia has made some significant changes to the 2016 Duster but what we love the most is the addition of an Easy-R AMT gearbox.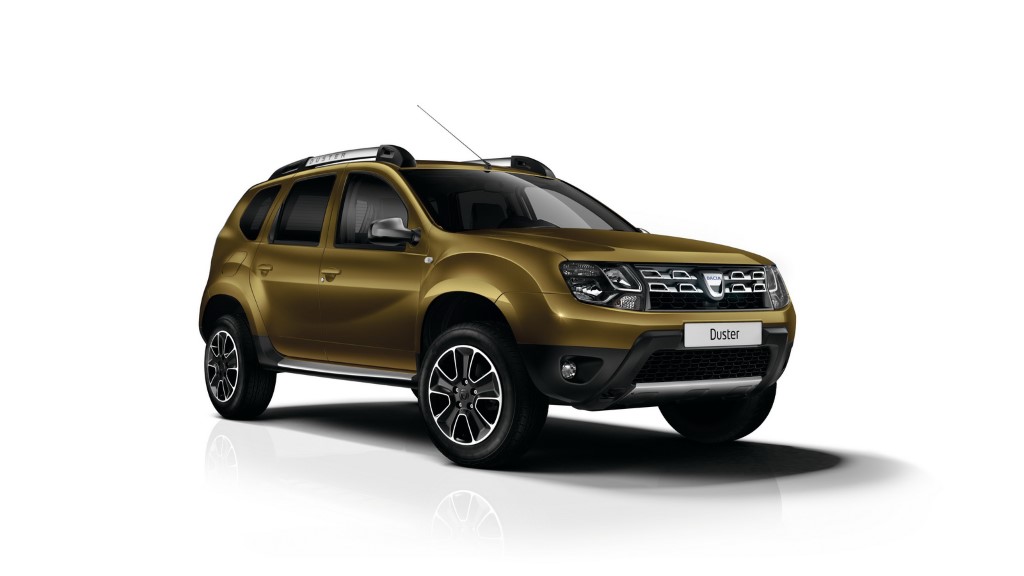 Dacia will be unveiling the 2016 Duster at the Frankfurt auto show. The vehicle comes with slight improvements on the cosmetic front that make the SUV more appealing. Dacia is also adding more equipment to the vehicle and the new features include – diamond-effect black alloy wheels, MEDIA-NAV Evolution multimedia system, reverse camera and new upholstery. The company is also introducing an Urban Explore trim for certain markets. However, the most important addition to the 2016 Duster is an Easy-R AMT gearbox! Yes, a Duster with an AMT. The AMT gearbox is going to make the SUV more desirable to customers now.
The Easy-R AMT gearbox is a 5-speed unit that is mated to the TCe 90 engine. A start-stop functionality has also been added. The AMT gearbox will be offered on the Logan, Logan MCV, Sandero and Sandero Stepway before the end of this year. The Easy-R transmission has two modes to choose from – Drive and Manual. The Drive mode requires no explanation while in the Manual mode, the driver gets full ability to control the gears as per his wish. The Drive mode changes gears on its own by factoring the driving style, engine RPM levels and vehicle speed.
The Easy-R unit also comes with a crawl function, something that is missing on the AMT gearbox on vehicles like the Tata Zest. Dacia also states that the AMT gearbox makes the vehicle consume lesser fuel as compared to a standard automatic transmission. Renault will also be launching the 2016 Duster in India. We can assume that the automaker will incorporate the same AMT gearbox in the Indian version of the SUV too and it'll be a great choice in the compact SUV segment. Apart from the Duster, Renault might just experiment offering the AMT box on the Lodgy as well but that is still a distant possibility.