2016 Datsun redi-GO Unveiled, Launch In June
The Datsun redi-GO has finally made its public debut and the vehicle will be launched in June. Pre-orders for the car will begin from 1st May 2016.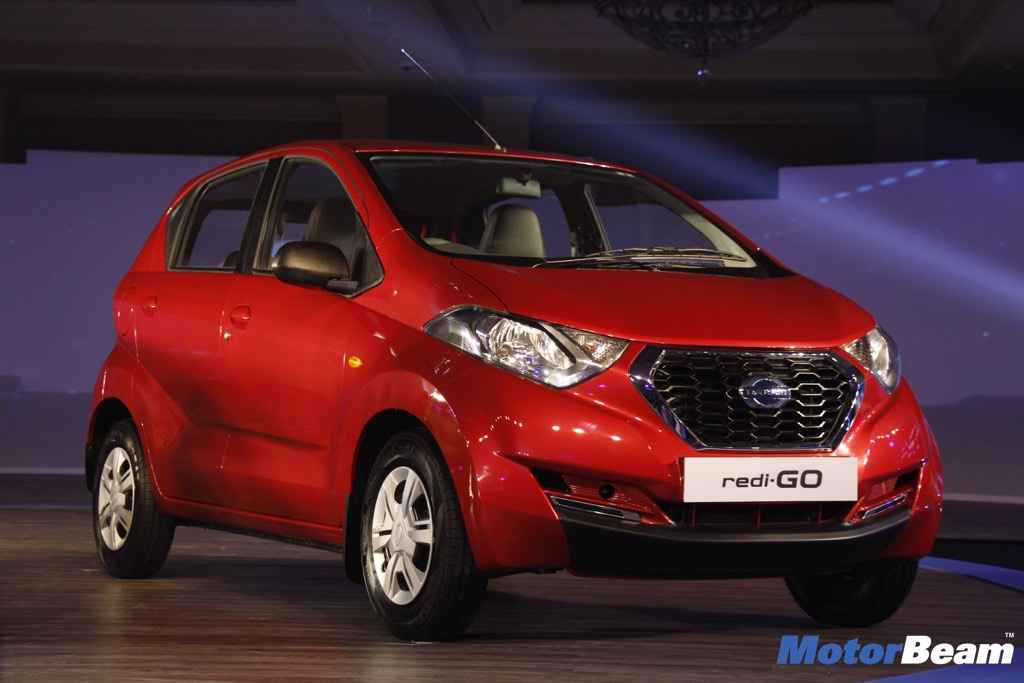 Nissan has just lifted the veils off the 2016 Datsun redi-GO and this entry-level hatchback is all set to hit the market in June. This also marked the first ever global public debut of the car. The redi-GO concept was first showcased at the 2014 Auto Expo and as we can see, the styling is very similar to the concept that was showcased.
The Datsun redi-GO looks very attractive and cute. The front fascia has the familiar Datsun grille but the redi-GO looks much more handsome than the GO siblings. The stance of the car looks tall and the overall design looks like it will really appeal to the youth. The windows seem large and airy and the C-pillar breaks some monotony with its quirky design.
The interiors of the redi-GO are very different from the GO twins. The steering wheel is all-new while the centre console and the dashboard also carry a new design. There is only one AC vent in the centre though. You also get a basic audio system unlike the touchscreen unit found on the Kwid.
Under the hood, the Datsun redi-GO will have the same 800cc petrol engine that also powers the Kwid. At a later stage, Nissan will start offering a 1.0-litre petrol engine as well as an AMT gearbox. Apart from this, Nissan is also looking to increase its sales and service network in the country. After the redi-GO, the Japanese automaker will start working on the GO-based compact SUV too.
2016 Datsun redi-GO Unveiled
– The Datsun redi-GO will be competing with the Kwid, Alto, Eon, Nano
– The vehicle will be launched in June and bookings will begin from 1st May 2016
– The redi-GO is powered by an 800cc petrol engine